Watch Keith Richards Play This Legendary 1959 Gibson Les Paul Standard
This iconic 'Burst has been seen in the hands of Keith Richards, Mick Taylor, Jimmy Page and Eric Clapton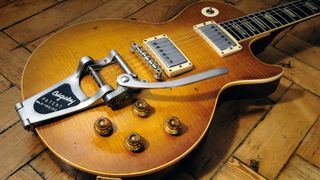 (Image credit: Future)
Keith Richards may not be renowned for the liquid blues improvisations that so many Les Paul players can boast, but he was unquestionably the first British rock star to embrace the then-discontinued Gibson solidbody.
Richards was first seen using his 'Burst in 1964 on the Rolling Stones' second U.S. tour.
More Les Pauls were added to his arsenal during the decade, only to be replaced with Telecasters in the 1970s, once he was fully into his bluesier style.
Richards bought this 1959 'Burst second-hand in London, in the latter part of August 1964. "It was my first touch with a really great, classic rock and roll electric guitar, so I fell in love with them for a while," he told Guitar magazine in 1997.
The original owner, John Bowen, purchased the guitar – serial number 93182 – new in 1961 and had it fitted with an aftermarket Bigsby vibrato.
The guitar is easily identified by dark figuring near the cutaway on the top's lower bout.
Jimmy Page was photographed with the guitar at a session for Stones manager/producer Andrew Loog Oldham, either checking it out or using it for the recording.
Likewise, Eric Clapton borrowed the 'Burst when Cream played at the 1966 Windsor Jazz & Blues Festival.
These appearances led some to speculate, erroneously, that the guitar had been owned by all three men.
Richards parted with the 'Burst in 1967, when he sold it to future Stones guitarist Mick Taylor, then performing with John Mayall's Bluesbreakers.
The guitar re-entered the Stones' world in 1969 when Taylor joined up, and it appeared on the 1969 American tour, where it was used for slide work, tuned to open G for "Honky Tonk Women" and open D for "Street Fighting Man."
When last heard from, the Keith 'Burst resided with a musician/collector in Switzerland.
All the latest guitar news, interviews, lessons, reviews, deals and more, direct to your inbox!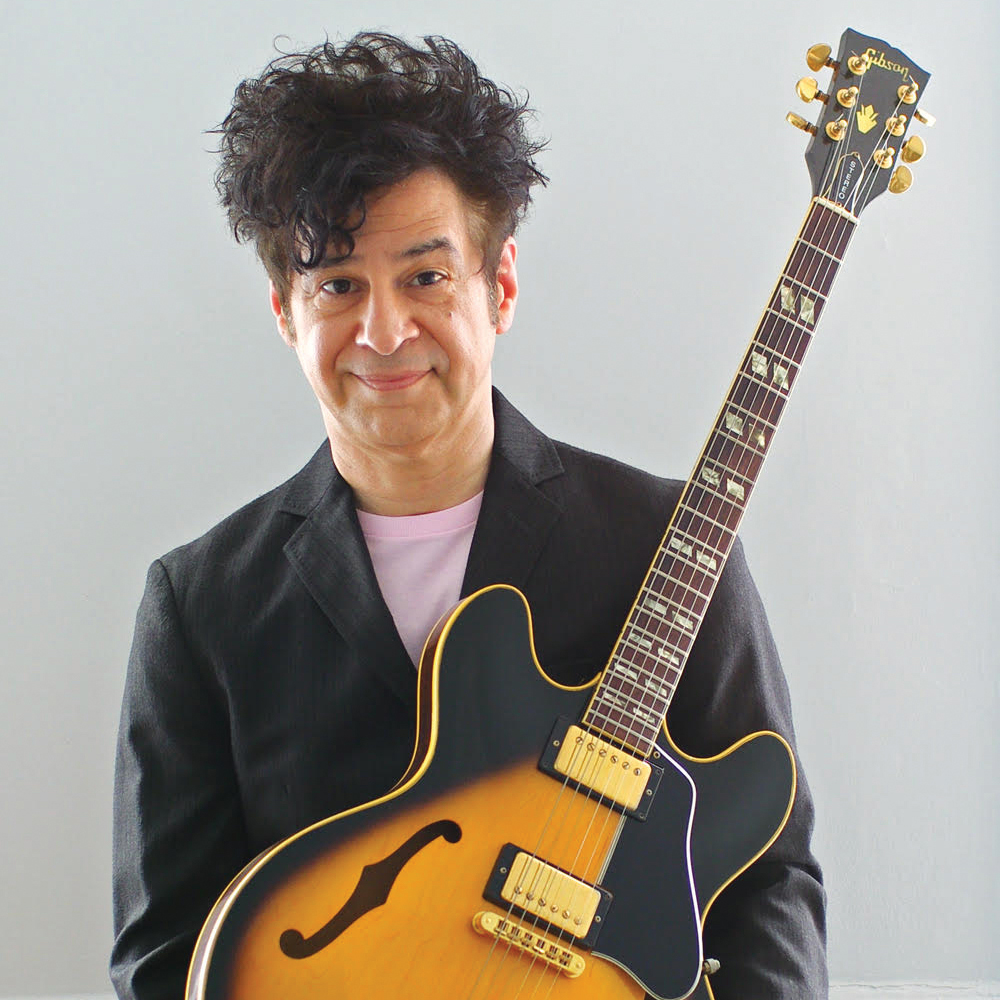 Guitar Player editor-in-chief
Christopher Scapelliti is editor-in-chief of Guitar Player magazine, the world's longest-running guitar magazine, founded in 1967. In his extensive career, he has authored in-depth interviews with such guitarists as Pete Townshend, Slash, Billy Corgan, Jack White, Elvis Costello and Todd Rundgren, and audio professionals including Beatles engineers Geoff Emerick and Ken Scott. He is the co-author of Guitar Aficionado: The Collections: The Most Famous, Rare, and Valuable Guitars in the World, a founding editor of Guitar Aficionado magazine, and a former editor with Guitar World, Guitar for the Practicing Musician and Maximum Guitar. Apart from guitars, he maintains a collection of more than 30 vintage analog synthesizers.