For its uniqueness, gorgeous sound and healthful benefits to mind and spirit, it gets an Editors' Pick award
Pros
+

Sonic bliss for mind and spirit
Cons
-

There's a minor learning curve, after which Cosmos becomes intuitive to use
You can trust Guitar Player. Our expert reviewers spend hours testing and comparing guitar products so you can choose the best for you. Find out more about how we test.
Soma Laboratory is not well known to guitarists. Based in Russia and Poland, the company was founded in 2016 by radio engineer and musician Vlad Kreimer after the successful creation of his LYRA-8 synthesizer, a device that, in a unique move, generates tones from eight tunable touch-sensitive plates. Unlike most musical instrument makers, Soma's devices are designed to make musicians rethink how they approach the tools for creating music and, in doing so, break with the usual constructs of pitch and rhythm that define Western music, all while engaging more with themselves, their environments and each other.
Cosmos is a perfect example of that ethos. To quote the company's literature, it's "a drifting memory station designed to work with meditative states through music." To put it in terms more familiar to guitarists, Cosmos was inspired by Robert Fripp and Brian Eno's Frippertronics system to create ambient washes of sound through a combination of extremely long delay times and multiple delay lines. Suffice to say, Cosmos is not your traditional delay pedal but rather a generative musical device for mindful sonic exploration and performance. There's a lot to get into, so let's get started.
Cosmos' control panel includes an input and output level control at either end, between which are seven rotary controls. The large central dial is where you choose which of the pedal's effects you'll be using. Cosmos has four types of algorithms – Two Delays, Four Delays, Giant Reverb and Granular Delay – each with three variations.
Two Delays, which consists of two delay lines that constantly shift relative to one another, has delay times of about 2.5, 9.5 and 22 seconds. Similarly, Four Delays has four shifting delay lines with times of roughly 2.5, 8.5 and 11.5 seconds. Giant Reverb simulates echoes in an imaginary hall several kilometers in size, and is offered in huge, super-huge and insanely-super-huge varieties. Finally, Granular Delay chops the delay signal into small, medium or large grains, and the large setting includes an additional central granular delay.
The other controls are used to shape the chosen algorithm. From left, they include blur, drift, drive (a gentle overdrive), sup/com, FB (feedback) and mix (wet/dry balance). A few of these require some explanation.
Blur: In the Two and Four Delays algorithms, blur adds cross-feedback between the delay lines, which causes the lines to become less separate and distinct. In the Granular Delay modes, it modulates the position of the grains. It does nothing in Giant Reverb.
Drift: With Two and Four Delays, drift randomly modulates the delay lines' positions to make them drift across the stereo field rather than remain in the left and right channels. Likewise, with Granular Delay, drift randomly modulates the positions of the grains within the panorama. It does nothing in Giant Reverb.
Sup/Com (Suppressor/Compressor): With this control in its middle position, no effects are applied. Turned counterclockwise, it applies a suppressor that replaces previously recorded sounds with new ones. The louder the incoming sound, the more suppression is applied. When turned fully clockwise, it engages a compressor that makes soft sounds louder and loud sounds softer.
Feedback: Similar to the feedback control on a delay, this affects how long you hear the effected signal. If it's set to less than 1.0, the delays will fade. At 1.0, the sounds stay at the same level, and at greater than 1.0, the volume of the effected signal will increase. The manual suggests, "In most cases, this knob should be at a position slightly less than 1.0," which was accurate to my experience.
In addition to all that, Cosmos has five function buttons along the bottom of the pedal: (from left) HPF, LPF, erase, reverse/select, and record/erase all.
HPF and LPF engage high-pass and low-pass filters, respectively, on the effected signal. Each button has two LEDs that indicate whether the filter is off (no LEDs lit) or on at various levels of intensity that can be set by pressing the button in conjunction with the reverse/select button.
Erase can be used to erase signals from the delay line or to clear the memory buffer when pressed along with the record/erase all button.
Reverse turns on reverse playback for each effect, and record has four modes indicated by two LEDs. When turned off (no LEDs lit), any recorded sounds are heard and any new signal is heard unaffected at the output. This is ideal for playing live over your recorded sounds. You can also choose to record to just the first group of delays (left LED lit), the second group of delays (right LED lit) or both (both LEDs lit). This last is the Cosmos' main mode.
Finally we have a five-LED sound level indicator with two green LEDs, two yellow LEDs and one red LED. Green indicates the volume is sufficient, yellow is for maximum volume without distortion, and red indicates that the built-in limiter has been triggered. Keep your signal in the green and yellow LEDs and you'll be fine.
Around the front are the on/off switch, the 1/4-inch left and right inputs and outputs, a 1/4-inch stereo headphone output, the 12-volt power input and a USB 2.0 port to which you can connect a flash drive when it's time to update the unit's firmware. (Note that Soma has different firmware versions available on its site, including a rhythmic version with a completely different set of algorithms.)
The inputs can take TS and TRS cables, and the left and right inputs are sent to different delay groups. If you're sending just one signal, it will be replicated at the other input. You can also put Cosmos into a dual-mono mode, allowing it to act as a mixer for two mono sources.
While Cosmos' controls may seem arcane, the pedal is intuitive to use once you understand each control's application. And even though it's designed to be used as a floor unit, the push buttons are easy enough to press with your fingers, making it useful as a desktop unit.
Cosmos is beautifully designed and solidly built in a steel enclosure that's now available in orange, pink, blue, green, white and black. And, I'm happy to say, the sound is audiophile quality, thanks to a 48 kHz sampling rate with 24-bit resolution. In addition, Cosmos has a built-in noise gate that helps keep the loop sounding clean, and you can adjust its sensitivity as needed by following the manual's instructions.
I had a blast using Cosmos and really enjoyed the contemplative mood it put me in, regardless of the algorithm chosen. The delay times, even at their shortest, are long enough to discourage the sort of rhythmic playing I usually fall into when using a delay, and I found this was a natural inducement to sonic experimentation.
The interplay between the original signal and the effect led me to be alternately mindful of what I was playing and blissfully trancelike as I sunk into the groove of what was being generated.
I especially like the Granular Delay algorithms, with their pleasing rhythmic blip-like effect. The small Granular Delay setting, in particular, provides a nice entry point to the Cosmos. With feedback set low, suppression engaged and mix at the midpoint, the effect was manageable, never overwhelming, and allowed me to move slowly around the fretboard without creating too much harmonic chaos. From this starting point, I could gradually explore the pedal's more extreme modes and settings.
Given Cosmos' unique nature, I found a few basic ground rules helped me to get the most out of it. First, use the stereo output to receive full enjoyment from the unit.
Second, use the suppressor/compressor control on the fly to change how long sounds remain in the buffer.
Third, keep feedback just under 1.0, as lower settings make the sounds fade away too soon and don't play to Cosmos' strengths.
Fourth, hit that reverse switch to smear the effect and add a psychedelic wash that blurs things even more.
Fifth, use those filters! Engaging the high- and low-pass filters is a great way to add character to the effects and create a sense of depth between your original signal and the effected signals.
Lastly, grab that central dial and switch up the modes as you play. Any signal that's in the buffer will be seamlessly transferred to the newly selected mode, allowing you to follow your sonic bliss without suffering any abrupt changes in mood.
It's not often that a pedal is both an effect and a generative musical device. Cosmos is that rare thing, as well as a mood-shifting gizmo that will expand your creative mindset while it soothes you, lowers your blood pressure and lets you drift off into heady sonic realms.
For its uniqueness, gorgeous sound and healthful benefits to mind and spirit, it gets an Editors' Pick award.
Specifications
BUILT: Europe
CONTROLS: Input and output volume, blur, drift, drive, algorithm select (Two Delay, Four Delay, Giant Reverb, Granular Delay), suppressor/compressor, feedback, mix
FOOT SWITCHES: High- and low-pass filters (each with two status LEDs), erase, reverse/select (with status LED), record/erase all (with two status LEDs)
I/O: 1/4" TS/TRS left and right inputs, 1/4" TS/TRS left and right outputs, 1/4" stereo headphone
AUDIO: 48 kHz sampling rate, with 24-bit resolution
POWER: 12VDC (adapter included)
OTHER: USB port for firmware updates via flash drive
DIMENSIONS: 13.5" x 6" x 2.6" (LxHxD)
Visit Soma Laboratory for more information.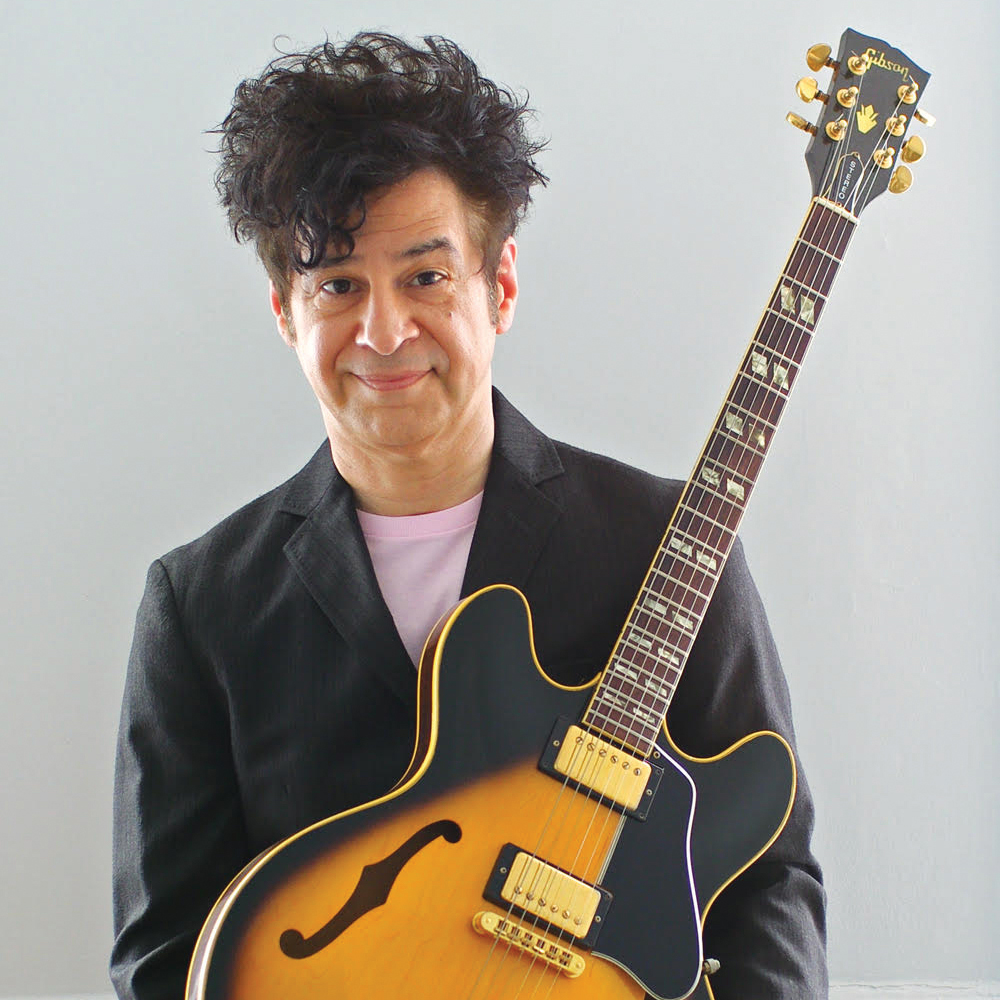 Guitar Player editor-in-chief
Christopher Scapelliti is editor-in-chief of Guitar Player magazine, the world's longest-running guitar magazine, founded in 1967. In his extensive career, he has authored in-depth interviews with such guitarists as Pete Townshend, Slash, Billy Corgan, Jack White, Elvis Costello and Todd Rundgren, and audio professionals including Beatles engineers Geoff Emerick and Ken Scott. He is the co-author of Guitar Aficionado: The Collections: The Most Famous, Rare, and Valuable Guitars in the World, a founding editor of Guitar Aficionado magazine, and a former editor with Guitar World, Guitar for the Practicing Musician and Maximum Guitar. Apart from guitars, he maintains a collection of more than 30 vintage analog synthesizers.