Watch Looping Innovator Robert Fripp's 1979 Frippertronics TV Demonstration
Here's how the King Crimson guitarist made tape loops a thing decades ago.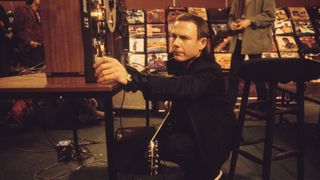 (Image credit: Luciano Viti/Getty Images)
Guitarists' fascination with digital loopers over the past decade has its roots in the 1970s ambient work of King Crimson guitarist Robert Fripp and ambient pioneer Brian Eno, who had an idea for a music system that, he said, "once set in motion will create music for you."
Eno's concept was itself recycled from avant-grade composer Terry Riley's Time Lag Accumulator, a tape delay/feedback system that used two Revox reel-to-reel-tape recorders.
The tape supply reel was placed on the first deck, in Record mode, and the take-up reel on the second, in Playback mode, with the tape threaded between the two machines and the output of the second deck fed back to the input of the first.
The result was both a delay of several seconds, depending on the distance between the two tape machines, and a buildup of sound from the feedback loop that, together, created a dense ambient drone of the just-past and the now-present performance – an aural pentimento.
Enter Fripp, whom Eno invited to his studio for collaborative experimentation in 1972. Fripp plugged his electric guitar into the system and started to play, with little introduction to the system or rehearsal.
The result was "The Heavenly Music Corporation," a tape-delay recording from Fripp and Eno's 1973 debut album, No Pussyfooting.
"There it was," Fripp declared, "a way for one person to make an awful lot of noise. Wonderful!"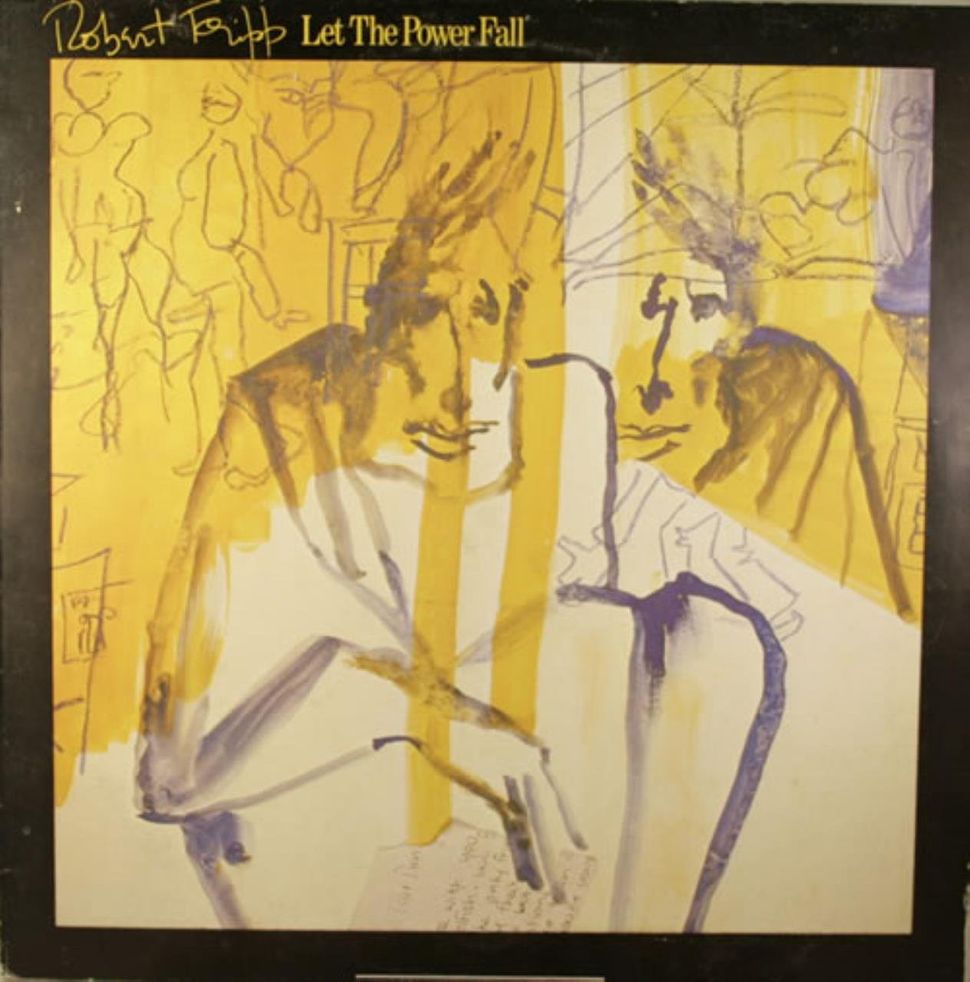 The guitarist would make Eno's tape delay system a central part of his setup for much of the 1970s, dub it Frippertronics, and use it on collaborations with Daryl Hall and Peter Gabriel, as well as his early 1980s albums God Save the Queen/Under Heavy Manners and Let the Power Fall: An Album of Frippertronics.
Today's digital delays and loopers make it easy to achieve the dense lingering clouds of delay Fripp crafted with analog tape.
The guitarist himself moved on long ago.
"I'm working with the Electro-Harmonix 16 Second Digital Delay," he told Guitar Player in 1986. "It was advertised as a Fripp in the Box," a copy in the hands of an original.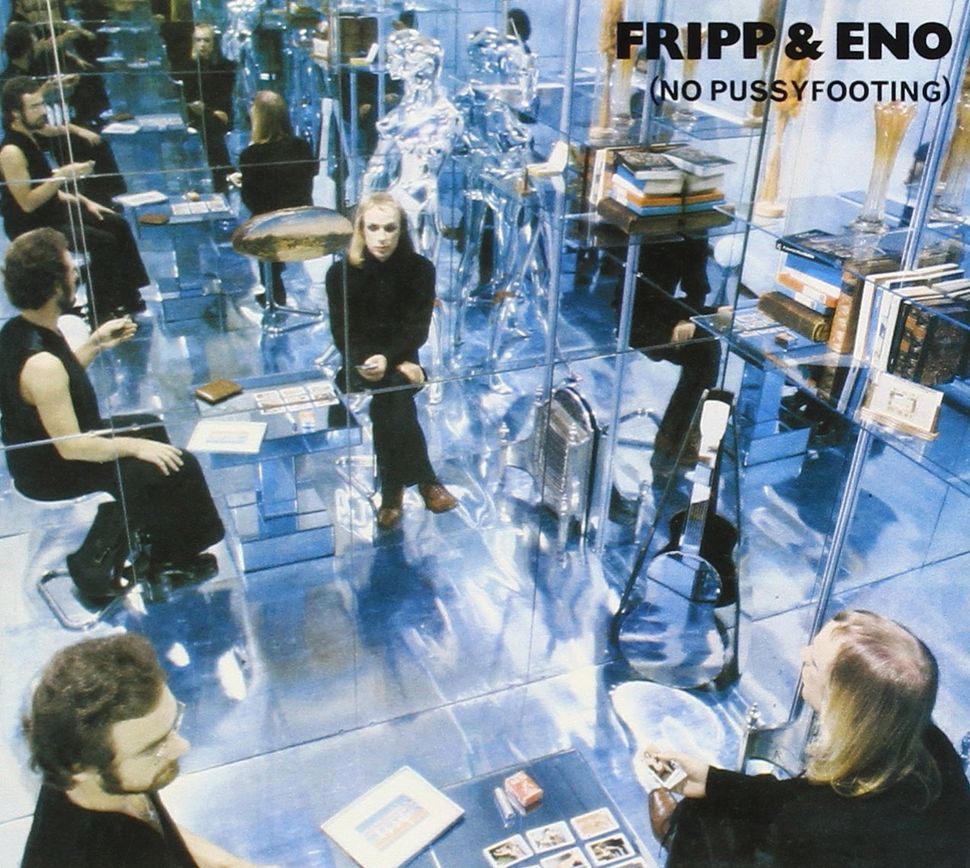 Buy No Pussyfooting by Robert Fripp and Brian Eno here.
All the latest guitar news, interviews, lessons, reviews, deals and more, direct to your inbox!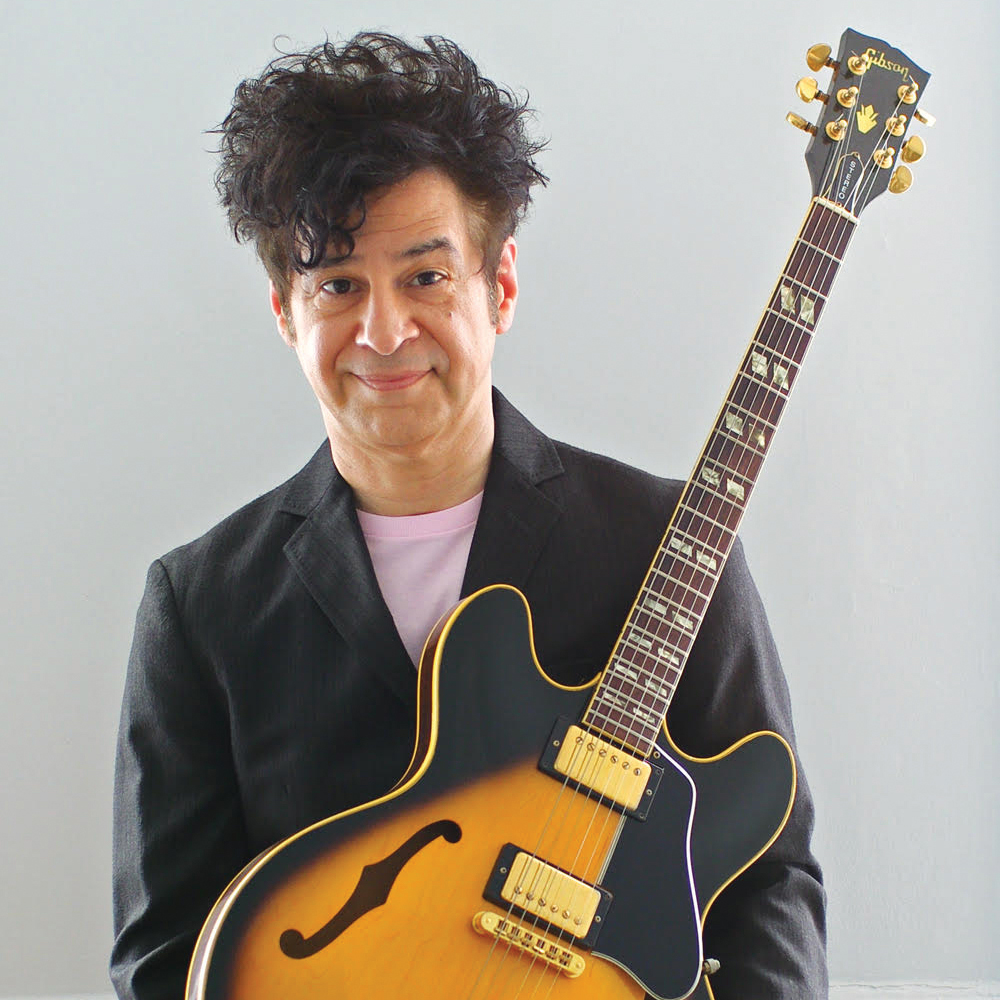 Guitar Player editor-in-chief
Christopher Scapelliti is editor-in-chief of Guitar Player magazine, the world's longest-running guitar magazine, founded in 1967. In his extensive career, he has authored in-depth interviews with such guitarists as Pete Townshend, Slash, Billy Corgan, Jack White, Elvis Costello and Todd Rundgren, and audio professionals including Beatles engineers Geoff Emerick and Ken Scott. He is the co-author of Guitar Aficionado: The Collections: The Most Famous, Rare, and Valuable Guitars in the World, a founding editor of Guitar Aficionado magazine, and a former editor with Guitar World, Guitar for the Practicing Musician and Maximum Guitar. Apart from guitars, he maintains a collection of more than 30 vintage analog synthesizers.