Accommodating everything from Les Pauls to Strats to Jazzmasters to long-scale baritones, your two favorite guitars always get a first-class trip to and from the gig
Pros
+

A tough, flight-ready rolling guitar vault that, even with a pair of 12-pound Les Pauls inside, comes in well under 50 pounds

+

Low-noise wheels
Cons
-

A tad taller than it has to be
You can trust Guitar Player. Our expert reviewers spend hours testing and comparing guitar products so you can choose the best for you. Find out more about how we test.
Rock stars often tour with guitar vaults – huge rolling cabinets that open to reveal an arsenal of eight or so guitars, each upright in the rack, ready to be strapped on and played. Conveniently, rock stars also often tour with semis or chartered jets – or at least with a trailer behind their bus – to make their massive guitar arks easy to transport.
Luckily for the rest of us, Gator has just released the GTR Minivault E2, which means more players can enjoy a little slice of "vault life," whether they're doing local gigs or fly dates on commercial airlines.
Accommodating everything from Les Pauls to Strats to Jazzmasters to long-scale baritones, the Minivault gives two solidbody (or solidbody-sized) guitars a snug, foam-lined ride to the gig in one convenient, quiet-rolling vessel.
My ES-335 almost fit, but unfortunately the edge of its body stuck out of the opening just enough to prevent the lid from closing.
When you're at the gig, simply wheel the Minivault to your side of the stage, open the lid and voilà! – your guitars are ready for you, sitting comfortably in a two-guitar rack that eliminates the need for guitar stands or a place to stash dead cases, and making it easy to switch instruments mid-set.
With the Minivault, all you have to stash during the gig is the lid – which is why it has been cleverly endowed with two magnets. Just lean the lid against the back of the vault and it sticks! This trick worked great everywhere, except on my living room's highly polished bamboo floor, where the lid sometimes slipped away from vault under its own weight, perhaps because the magnets don't sit perfectly flush against the contact points.
Image 1 of 2
Another plus is that a whopping five twist latches hold the lid on during transport, ensuring that even if TSA agents miss one when reattaching the lid after inspection (I've seen this happen with other cases), the Minivault remains plenty secure. This is important, because it's the perfectly slotted foam in the lid that holds your guitars in place when traveling.
Having toured with the Minivault, I have only one question: Were Gator's design engineers perhaps overly generous with headroom? Even when toting an MJ Guitars baritone, there was more than three inches between the guitar's headstock and the foam ceiling. (A cool aftermarket product for that extra space might be a storage box or pouch in which to stash picks, strings and the like.)
Add to that an exterior top handle that sticks up two inches above the Minivault's top plane, and you have a 50.5-inch-high case – small by rock star standards, yes, but rather bulky if your Uber driver shows up in a Sentra.
A little extra height, though, is a small price to pay to ensure your two favorite guitars always get a first-class trip to and from the gig – even when you're up above, flying in coach.
Specifications
DIMENSIONS: 11.75" x 19" x 50.5"
MADE: USA
Visit Gator Cases for more information.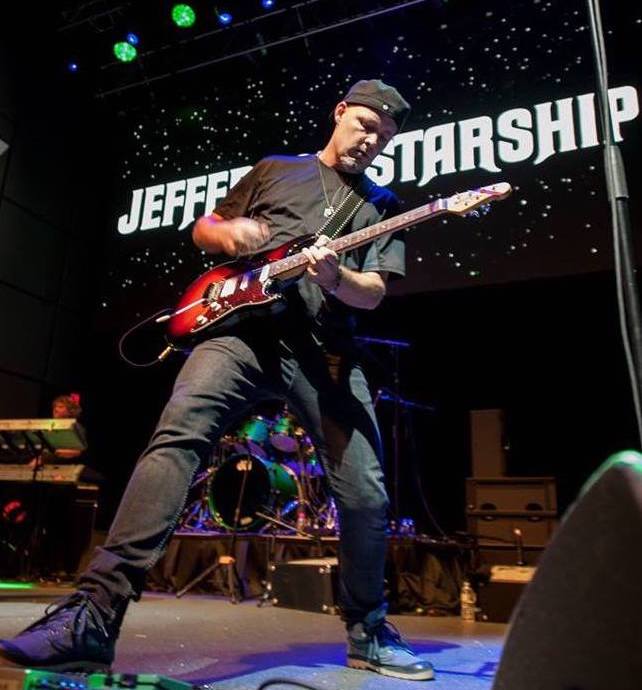 Los Angeles Editor, Guitar Player
Whether he's interviewing great guitarists for Guitar Player magazine or on his respected podcast, No Guitar Is Safe – "The guitar show where guitar heroes plug in" – Jude Gold has been a passionate guitar journalist since 2001, when he became a full-time Guitar Player staff editor. In 2012, Jude became lead guitarist for iconic rock band Jefferson Starship, yet still has, in his role as Los Angeles Editor, continued to contribute regularly to all things Guitar Player.
Watch Jude play guitar here.