Half a Century of Killer Guitar Tone and Now More Popular Than the Beatles, Led Zeppelin and the Rolling Stones on Spotify, Queen Are Still Delivering their Unique Kind of Magic
50 years on from the release of Queen's self-titled debut album, Brian May remains an inspiration to guitarists of all ages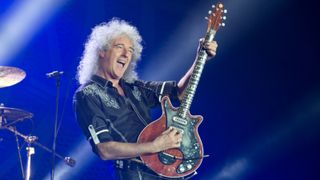 (Image credit: Jordi Vidal/Redferns)
Brian May doesn't recall particulars about every Queen show. But there is one – roughly 50 years ago at London's Imperial College, where the guitarist had previously studied physics as an undergrad – that sticks with him.
Why?
For one, it was Queen's first gig to be reviewed in a newspaper – and if you're wondering, yes, it was a positive write-up.
For another, because, in the 75-year-old guitarist's words, "We had our full complement – we knew we finally had the right people in the band."
These people, of course, were drummer Roger Taylor, with whom May had previously played in the late-'60s rock-pop-blues-progressive outfit Smile, Zanzibar-born singer Farrokh Bulsara, who by that time was answering to the name Freddie Mercury, and fresh-faced bassist John Deacon.
"So that was a big deal, for starters," May says. But beyond the good reviews and winning combination of players onstage, May also recalls that performance being a standout thanks to the audience's reaction.
"We had our first album coming out, and it felt like, for the first time, people knew what to expect from us," he says. "The effect was phenomenal, because instead of going onstage and trying to persuade people that they might like what we do, we went onstage to a crowd of people who knew our music and wanted it. And they were giving us the energy to propel us to make those sounds that they'd cottoned on to.
"The feeling was incredible – it was like having your finger in a dam and a little trickle of water is coming out, and then suddenly the whole thing breaks down and you have this great, wonderful flood of energy."
Today, Queen may not look quite the same – Mercury passed away from AIDS-related complications in 1991, and Deacon retired from music toward the end of that decade. But that flood of energy persists, with May and Taylor continuing to rock arenas the world over with current singer Adam Lambert.
50 years after the release of their self-titled debut album in July 1973, Queen remain as resonant, beloved and popular as ever. The 2018 film Bohemian Rhapsody smashed box office records to become the all-time highest-grossing music biopic, with worldwide receipts of nearly $1 billion and a quartet of Academy Awards to its name.
As for the music? Using just one metric, Spotify, as an example, "Bohemian Rhapsody" has racked up well over two billion streams on its way to becoming the most-listened-to classic-rock song on the service, but Queen's next four top-streamed tracks – "Don't Stop Me Now," "Another One Bites the Dust," "Under Pressure" and "We Will Rock You" – all handily dwarf the numbers of anything by the Beatles, Led Zeppelin, the Rolling Stones and many of their other rock-legend peers.
It's a "phenomenon," as May puts it, and one that seemingly has no end.
As for how he explains it? Despite Queen's much venerated flair for grand and wildly dramatic musical gestures, "our songs were never elitist," May says. "At their core, they were songs about the joys and the sorrows and the pain that every man, woman and child feels.
"They express the extreme emotions of non-extreme people – people that think they're ordinary. And I think that's why they have aligned with listeners."
Voted by Guitar Player readers as one of the greatest solos of all time, May's sonorous lead tone in "Bohemian Rhapsody" was created using a Rory Gallagher-inspired rig comprising a Vox AC30, a Dallas Rangemaster Treble Booster and little else.
"I used delays and stuff, but the fundamental tone that you hear is the [Red Special] and the treble booster and the AC30," May told GP.
During the recording session, the 28-year-old maestro tracked rhythm guitar parts as the song came together in distinct sections. Along the way, the team felt a solo was needed to inject a different melody into the work and May decided he would approach it as if he were singing a verse on his instrument.
Although he has no idea where the melody came from, the guitarist recalls that he could hear the idea in his head long before the red light came on. And as is so often the case, after a few passes it was clear the first take was the best.
So how might today's guitarist go about recreating that kind of magic? One approach could be to take some inspiration from the effects units in May's current live rig as used during the epic Queen + Adam Lambert concerts.
Greg Fryer has been custom-building guitar gear for the Queen legend since the mid-'90s, and his Treble Booster Touring unit was recently spotted in the live rig. Described as having "a balanced sound with sweet harmonic detail and smooth treble definition," a new batch is currently in the pipeline, according to the Fryer Guitars website.
Other effects units in May's rig include a Dunlop DCR2SR Cry Baby Rack Module and a TC Electronic G-Major 2 multi-effects rack unit.
And if you're looking for some official Brian May gear including electric guitars and amplifiers you need look no further than the Brian May Guitars website. There you can find a plethora of Red Special-style six strings along with the new Vox signature series amps.
All the latest guitar news, interviews, lessons, reviews, deals and more, direct to your inbox!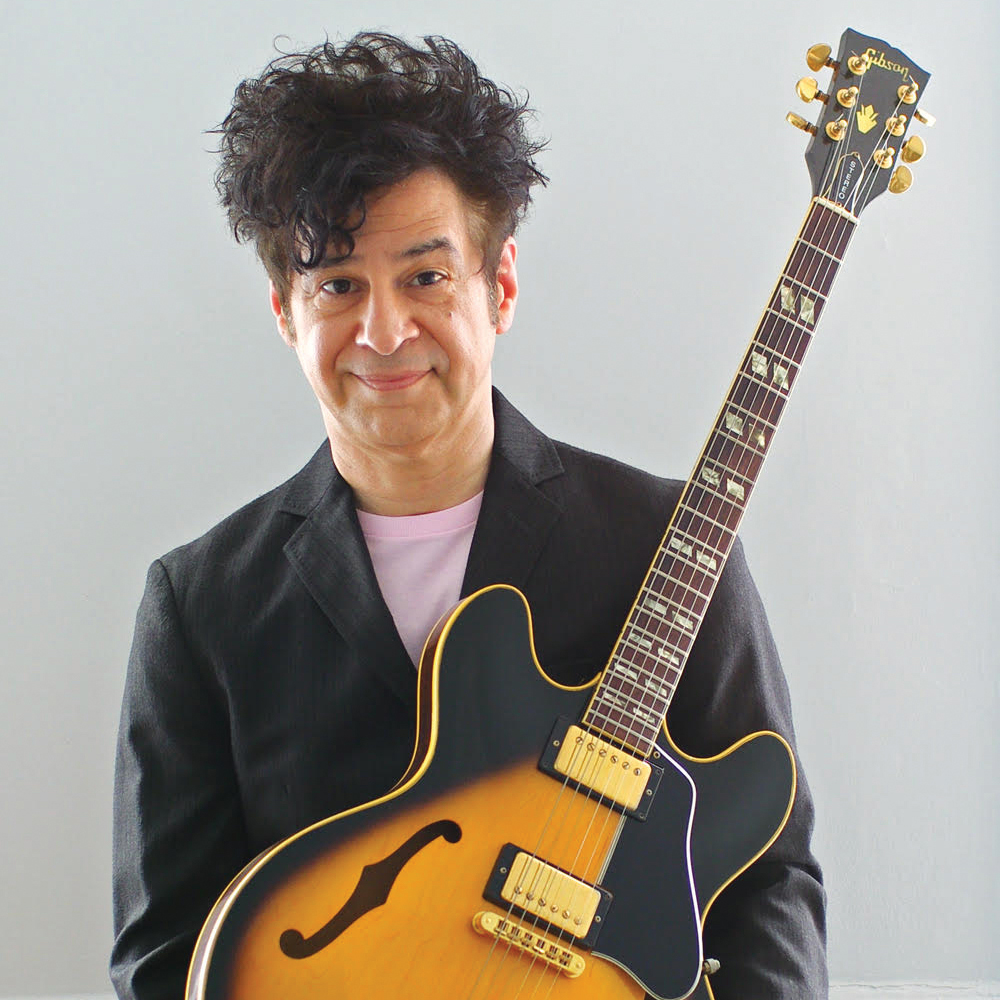 Guitar Player editor-in-chief
Christopher Scapelliti is editor-in-chief of Guitar Player magazine, the world's longest-running guitar magazine, founded in 1967. In his extensive career, he has authored in-depth interviews with such guitarists as Pete Townshend, Slash, Billy Corgan, Jack White, Elvis Costello and Todd Rundgren, and audio professionals including Beatles engineers Geoff Emerick and Ken Scott. He is the co-author of Guitar Aficionado: The Collections: The Most Famous, Rare, and Valuable Guitars in the World, a founding editor of Guitar Aficionado magazine, and a former editor with Guitar World, Guitar for the Practicing Musician and Maximum Guitar. Apart from guitars, he maintains a collection of more than 30 vintage analog synthesizers.