Think You Know How to Play "Smoke on the Water" Properly? You Could Be Playing It Wrong. Deep Purple Guitarist Simon McBride Reveals the Secrets of This Iconic Riff
It's one of rock's most misunderstood riffs – here's how to play "Smoke on the Water" like a pro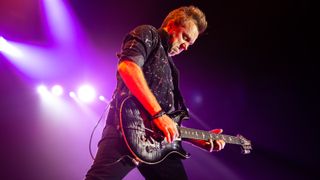 (Image credit: Getty Images)
If you still think of Steve Morse as "the new guy" in Deep Purple – even though the brilliant Dregs guitarist's tenure in the iconic rock band was, at 28 years, far longer than that of founding guitarist Ritchie Blackmore – you're forgiven.
The new new guy is Simon McBride.
Hailing from Belfast, the Irish guitar hero was already established before joining Deep Purple, with multiple solo albums and videos released under his own name.
In our October issue, McBride talks to us about how his fire-breathing tube tones power a new era of Deep Purple, the enduring influence of Gary Moore, and what it's like performing one of the most iconic riffs in hard-rock history, "Smoke on the Water."
We asked McBride if he felt any pressure kicking off Deep Purple's epic number. "At the moment, no," he told us. "But the first time I did it I was very nervous, because that was with Ian Gillan in front of about 10,000 people. But it's such a simple riff. The main secret is just giving it the right tempo. Then Don kicks in with the Hammond playing the same thing, Roger kicks in with the bass, and it's just a wall of power.
"Some people overcomplicate the 'Smoke' riff by playing it like a guitar player – you know, they throw vibrato and other things into it – but then the riff loses its essence. You just have to keep it simple.
"There are plenty of other places in the set for me to try new things. People always ask me, 'Do you have freedom to improvise in Deep Purple?' The answer is yes. But there are certain things you just have to play as they were recorded, like Blackmore's solo on 'Highway Star.'
"It would be very arrogant of me to think that I can do better than that. That's a brilliant solo. It's iconic."
Read the rest of Simon McBride's revealing interview in the October issue of Guitar Player, out now!
All the latest guitar news, interviews, lessons, reviews, deals and more, direct to your inbox!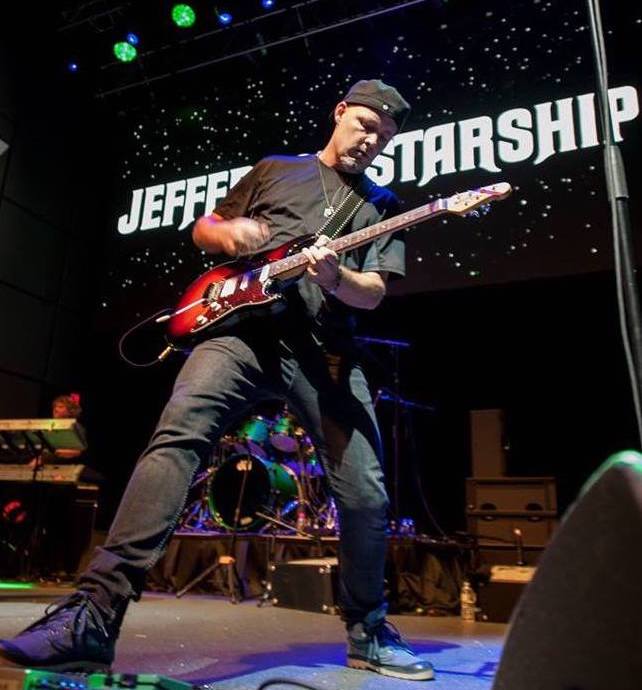 Los Angeles Editor, Guitar Player
Whether he's interviewing great guitarists for Guitar Player magazine or on his respected podcast, No Guitar Is Safe – "The guitar show where guitar heroes plug in" – Jude Gold has been a passionate guitar journalist since 2001, when he became a full-time Guitar Player staff editor. In 2012, Jude became lead guitarist for iconic rock band Jefferson Starship, yet still has, in his role as Los Angeles Editor, continued to contribute regularly to all things Guitar Player.
Watch Jude play guitar here.