Overall, Zen Delay Virtual is an excellent-sounding re-creation of the hardware
Pros
+

An accurate-sounding emulation of the original hardware for the DAW environment with tons of useful added features
You can trust Guitar Player. Our expert reviewers spend hours testing and comparing guitar products so you can choose the best for you. Find out more about how we test.
Erica Synths isn't a name you're likely to see in a guitar magazine. So what's it doing here? Back in 2020, the Latvian synth and effects maker teamed up with Ninja Tune, an independent London record label, to create the Zen Delay, a tabletop stereo dub delay effects unit unlike anything else.
System Requirements
Mac
Mac OS 10.15 and newer
Available in VST2, VST3, AU, and standalone formats
Windows
Windows 10 and higher
Available in VST2, VST3, and standalone formats
It combines an analog and digital delay that can be beat-synced or unsynced, a voltage-controlled filter (VCF) with modes for low-pass, band-pass and high-pass, and a valve overdrive to create uniquely powerful and warm-sounding delays. Most usefully, all three effects can be independently switched into or out of the signal path.
The Zen Delay was designed for DJs, who use its MIDI input to beat-sync delays with other gear in their systems. But Erica had guitarists in mind as well and equipped the pedal with a control-in jack to allow the unit to be turned on and off using a foot switch.
I bought a Zen Delay shortly after they were released, and it's been an integral part of everything I do. The delays sound alive and three-dimensional, the versatile multimode filter allows for powerful tone sculpting, and the tube overdrive is supremely warm and crunchy. And the five onboard presets – tape, tape ping-pong, digital, digital ping-pong and vintage – make dialing in the perfect delay character a fast-and-easy thing.
Now Erica has released Zen Delay Virtual, a plug-in that uses digital modeling to bring the hardware's warmth, grit, delay and sonic sculpting capabilities to DAWs, while it adds several new and useful features.
The interface looks identical to the hardware's layout, but digging deeper reveals the wealth of sound-shaping extras. For one, a bpm sync menu on the main page lets you select tempo-synced divisions (from whole notes to 1/32 notes, including dotted and triplet beats) or unsynced delay.
More options abound on a second screen with controls for modulating delay time and frequency cutoff to add rhythmic animation. You can even change the signal's digital characteristics by reducing bit depth and sample rate, and add noise for gritty lo-fi sounds. The sample rate can also be modulated to make unusual delays that alternately sound hi-fi and lo-fi.
Yet another option lets you decide how to route delay feedback, either pre or post filter, to determine which part of the delay signal the filter is applied to. And while the hardware unit has five presets, Zen Delay Virtual adds custom presets and lets you save your own. Plus, the controls can be mapped via MIDI CC (Continunous Controller) messages for hands-on knob manipulation.
Overall, Zen Delay Virtual is an excellent-sounding re-creation of the hardware. While there's no replacing the original's large grippy knobs or well-damped, smooth-turning potentiometers, the plug-in brings its unique characteristics to the digital realm, with valuable additions for recording.
Image 1 of 2
Specifications
CONTROLS: Main Page: In level, bypass, bpm sync menu. Delay: Delay time, feedback, delay mode, dry/wet, tap tempo. Filter: VCF cutoff, resonance, VCF mode, drive. Time Modulation: bpm sync menu, frequency, waveform, level, FM and AM modulation. Cutoff Modulation: bpm sync menu, feedback routing, frequency, waveform, level, FM and AM modulation and rate. Digital Mode: Bit depth, noise, sample rate (can be modulated by cutoff modulation's LFO). Preset Manager: Factory presets, reset, save, overwrite, delete.
OTHER: Can be controlled by MIDI CC (Continuous Controller) messages. Works with VST2, VST3, and AU (macOS-only) hosts
Visit Erica Synths for more information.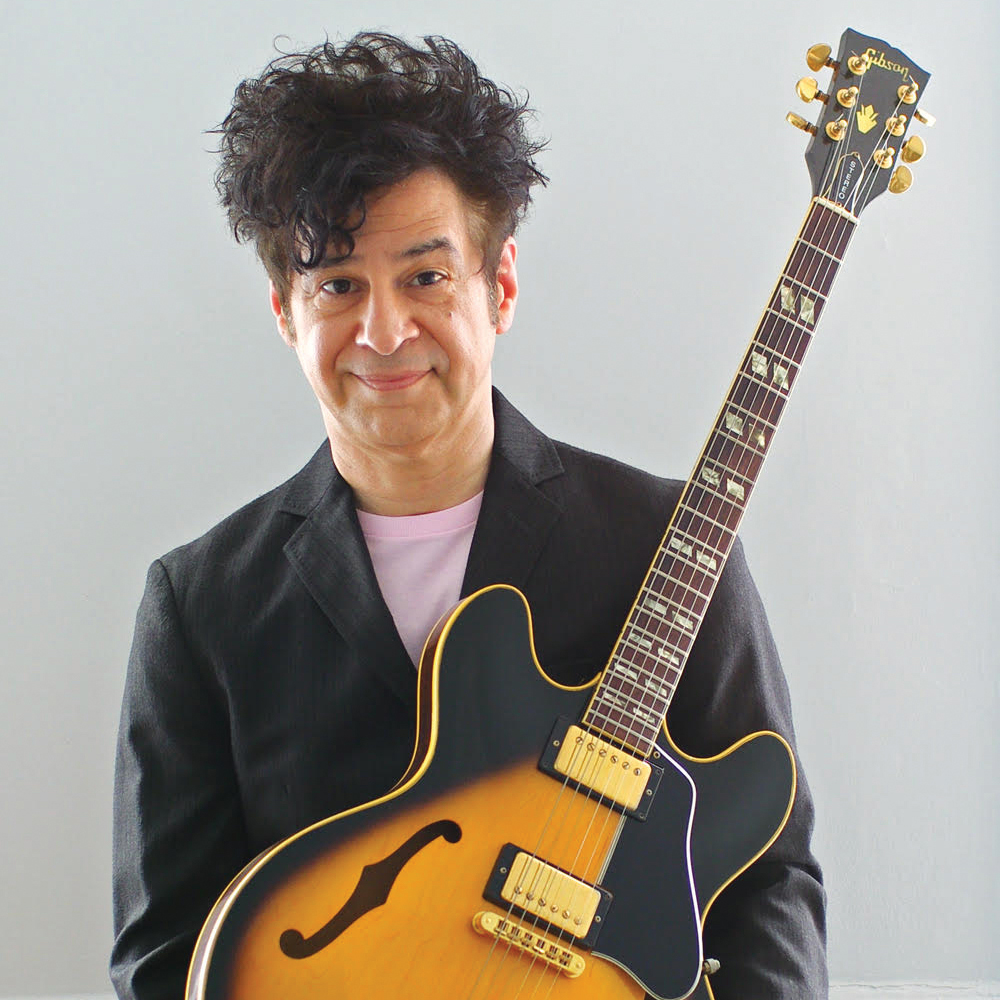 Guitar Player editor-in-chief
Christopher Scapelliti is editor-in-chief of Guitar Player magazine, the world's longest-running guitar magazine, founded in 1967. In his extensive career, he has authored in-depth interviews with such guitarists as Pete Townshend, Slash, Billy Corgan, Jack White, Elvis Costello and Todd Rundgren, and audio professionals including Beatles engineers Geoff Emerick and Ken Scott. He is the co-author of Guitar Aficionado: The Collections: The Most Famous, Rare, and Valuable Guitars in the World, a founding editor of Guitar Aficionado magazine, and a former editor with Guitar World, Guitar for the Practicing Musician and Maximum Guitar. Apart from guitars, he maintains a collection of more than 30 vintage analog synthesizers.