Listen to the Soft Boys' "Queen of Eyes" – a Track That Helped Launch the Neo-Psychedelic Revolution
The group are credited for paving the way for Britain's shoegaze and dream pop bands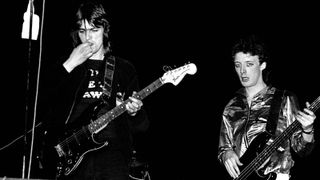 (Image credit: Gus Stewart/Redferns)
Mostly ignored, often hated, England's the Soft Boys debuted in 1979 with A Can of Bees, an odd art-punk entry that took an edgy approach to late-'60s rock and prog, wrapping it up with witty wordplay and surreal subject matter.
Guitarists and songwriters Robyn Hitchcock and Kimberley Rew gave a less abrasive treatment to their classic-rock influences on its follow-up, 1980's Underwater Moonlight, resulting in an album that is credited for launching the neo-psychedelic revolution.
With it, Hitchcock and Rew assimilated the ringing guitars of the Beatles and Byrds with Hitchcock's apparent admiration for Syd Barrett and Dylan-esque absurdity.
A song like "I Wanna Destroy You" filters punk through psychedelia's jangling guitars and plangent harmonies, while "Queen of Eyes" anticipates the brand of chiming rock that R.E.M. (who cited the Soft Boys' influence) would bring to U.S. college rock radio within a few years.
On the hypnotic title track, Hitchcock's and Rew's syncopated tremolo guitar lines ping off one another, segueing into power-pop and funk on the chorus and even delivering a raga-tinged solo in the break.
Although the group broke up shortly afterward, Underwater Moonlight paved the way for Britain's neo-psychedelic acid-punk scene as well as shoegaze and dream pop.
Browse the Soft Boys' catalog here.
All the latest guitar news, interviews, lessons, reviews, deals and more, direct to your inbox!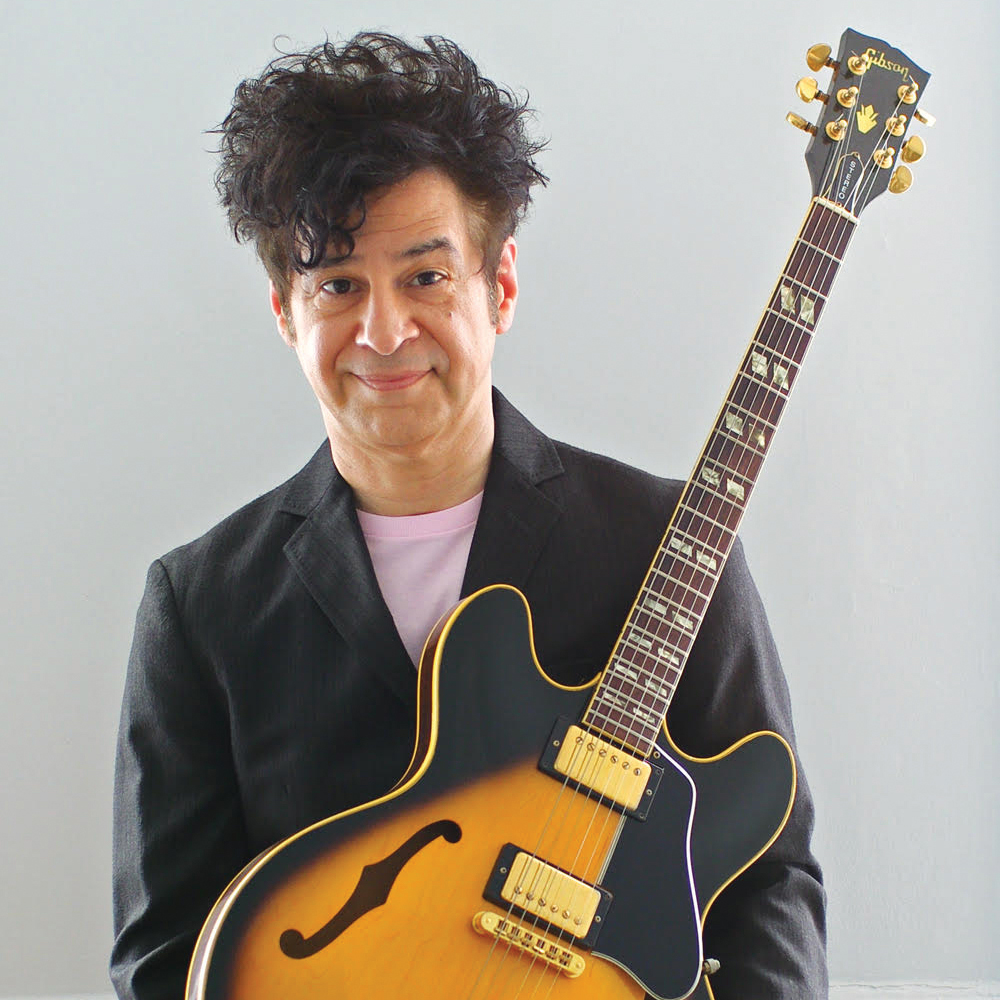 Guitar Player editor-in-chief
Christopher Scapelliti is editor-in-chief of Guitar Player magazine, the world's longest-running guitar magazine, founded in 1967. In his extensive career, he has authored in-depth interviews with such guitarists as Pete Townshend, Slash, Billy Corgan, Jack White, Elvis Costello and Todd Rundgren, and audio professionals including Beatles engineers Geoff Emerick and Ken Scott. He is the co-author of Guitar Aficionado: The Collections: The Most Famous, Rare, and Valuable Guitars in the World, a founding editor of Guitar Aficionado magazine, and a former editor with Guitar World, Guitar for the Practicing Musician and Maximum Guitar. Apart from guitars, he maintains a collection of more than 30 vintage analog synthesizers.