"I Suddenly Realized That Everybody Was Trying To Be Eric": Peter Frampton Talks Finding His Own Style
The British guitar phenom explains the importance of jazz in his formative years.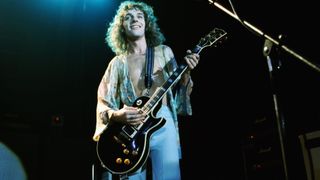 (Image credit: Richard E. Aaron/Redferns)
After starting out in 1965 at age 16 with the British pop rock group the Herd, Peter Frampton joined Humble Pie, where he established himself as one of rock's premier guitarists.
He launched his solo career in 1972 with the band Frampton's Camel before achieving superstar status in 1976 with his multi-Platinum breakthrough album, Frampton Comes Alive!
Blues guitar was huge in England when he was coming up. But how did Frampton manage to evolve his playing into something noticeably different from what other electric guitar greats of the day were doing, such as Peter Green, Mick Taylor and Eric Clapton?
"When I started to go see John Mayall's Bluesbreakers with Eric Clapton up in London and other places, I suddenly realized that everybody was trying to be Eric," Frampton told GP. "They were trying to look like him, play like him and use the same stuff he used.
"I loved Eric's playing, always have. He's been a major influence on everyone, including me, because his licks are masterful and it's such a beautiful clean blues style.
"But I felt that everyone was going to end up sounding like Eric Clapton. It's just too seductive, and I'll go there too. However, because of my parents having brought me up on Django Reinhardt and Stéphane Grappelli, I had this sort of inbred jazzy side to me from a very early age.
"When I was about 13 or 14, I started listening to Wes Montgomery, Kenny Burrell and Joe Pass, and then, later on, a very young George Benson with the Jack McDuff trio. So before and during the Herd was when I was really burying myself in those guys."
Would you say your jazz-informed blues-rock style fully came to fruition in Humble Pie?
"Yes. When Steve Marriott and I formed Humble Pie and we were jamming together, he was hard blues and I was more lyrical jazz rock. I'm putting myself in my own box there, but that's the only way I can describe it.
"The combination of the two styles pushed me into the first couple of albums of Humble Pie where I found that I had a style of my own. It wasn't blues and it wasn't jazz, but it was everything I'd got in my library of licks in my head, and now it's just coming out sounding like me."
Purchase the Frampton Comes Alive! (Deluxe Edition) here.
All the latest guitar news, interviews, lessons, reviews, deals and more, direct to your inbox!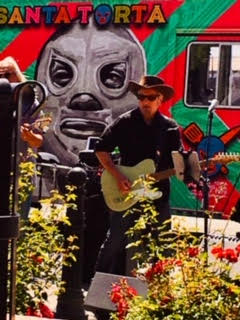 Art Thompson is Senior Editor of Guitar Player magazine. He has authored stories with numerous guitar greats including B.B. King, Prince and Scotty Moore and interviewed gear innovators such as Paul Reed Smith, Randall Smith and Gary Kramer. He also wrote the first book on vintage effects pedals, Stompbox. Art's busy performance schedule with three stylistically diverse groups provides ample opportunity to test-drive new guitars, amps and effects, many of which are featured in the pages of GP.