"You Wanna Get It Right, Let's Get It Right!" Watch Chuck Berry Schooling Keith Richards in This Tense Scene
The Father of Rock and Roll pulls no punches in this memorable moment from 'Hail! Hail! Rock 'n' Roll'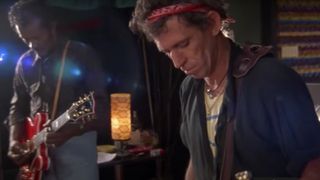 (Image credit: SHOUT! FACTORY)
This scene may be better known today than the film in which it appears.
Midway through Hail! Hail! Rock 'n' Roll, Taylor Hackford's 1987 documentary about Chuck Berry's star-studded 60th birthday concert, Keith Richards convinces the guitar icon to let him take the lead on "Carol" during a rehearsal of the 1958 hit song.
It was a tune Richards knew well, a Chuck cut that became a staple of the Rolling Stones' set list in the 1960s.
As Keith breaks into the opening riff, Berry stops him to make what seems a minor correction to a double-stop slur near the top of the fourth measure. "That slur is starting right here," Chuck says as he demonstrates.
It takes Keith a few tries before he performs it to Berry's satisfaction – "Perfect!" Chuck tells him enthusiastically – but as the song progresses beyond the intro, Keith messes up.
They start again, stop, and make another attempt, but Keith quickly forgets what he's just been shown.
Chuck taps him on the shoulder, and the music lurches to a halt. "You wanna get it right, let's get it right!" he says pointedly. It's a tense moment – the exacting master and the heedless student – and the anxiety it induces is evident in the musicians' faces.
After all, Chuck could be famously short tempered. But the scene is instructive of more than the proper way to play the well-known opener. Like so many guitarists, Keith regards Chuck's riffs as open to interpretation: Hit the notes and add your own articulation and personality – rough and sloppy, in Keith's case. But this is Chuck's band, and this is Chuck's music.
Never mind that the concert under preparation was Keith's idea, or that he is its musical director. Where Chuck Berry is concerned, every note matters.
Therein lies the heart of his music.
Chuck's 1950s catalog may have given birth to the shaggy monster of rock and roll, but his music was defined by precision. Each song is a story, succinct but vivid with exacting detail, and told in Chuck's most perfect diction. The riffs and licks are similarly clear and declarative, providing an emotional core to the narrative.
In creating the roots of rock and roll from disparate genres, Chuck used similar exactitude, drawing specific musical elements – T-Bone Walker's double-stops, the twang of country and the stinging licks of the blues – to concoct the formula that would propel rock and roll forward and inspire everyone from the Beatles and the Rolling Stones to Bob Dylan and Bruce Springsteen.
Keith Richards surely meant no disrespect to Chuck's music. He was and remains a Chuck Berry superfan. But his down-and-dirty handling of a jewel from rock and roll's seminal catalog is a reminder of just how ragged and abused those riffs became over the years as they were assimilated by other guitarists and regurgitated like misspoken quotes.
It's worth spending time with those original recordings to hear them played exactly as the master intended.
Order Chuck Berry: Hail! Hail! Rock 'n' Roll here.
All the latest guitar news, interviews, lessons, reviews, deals and more, direct to your inbox!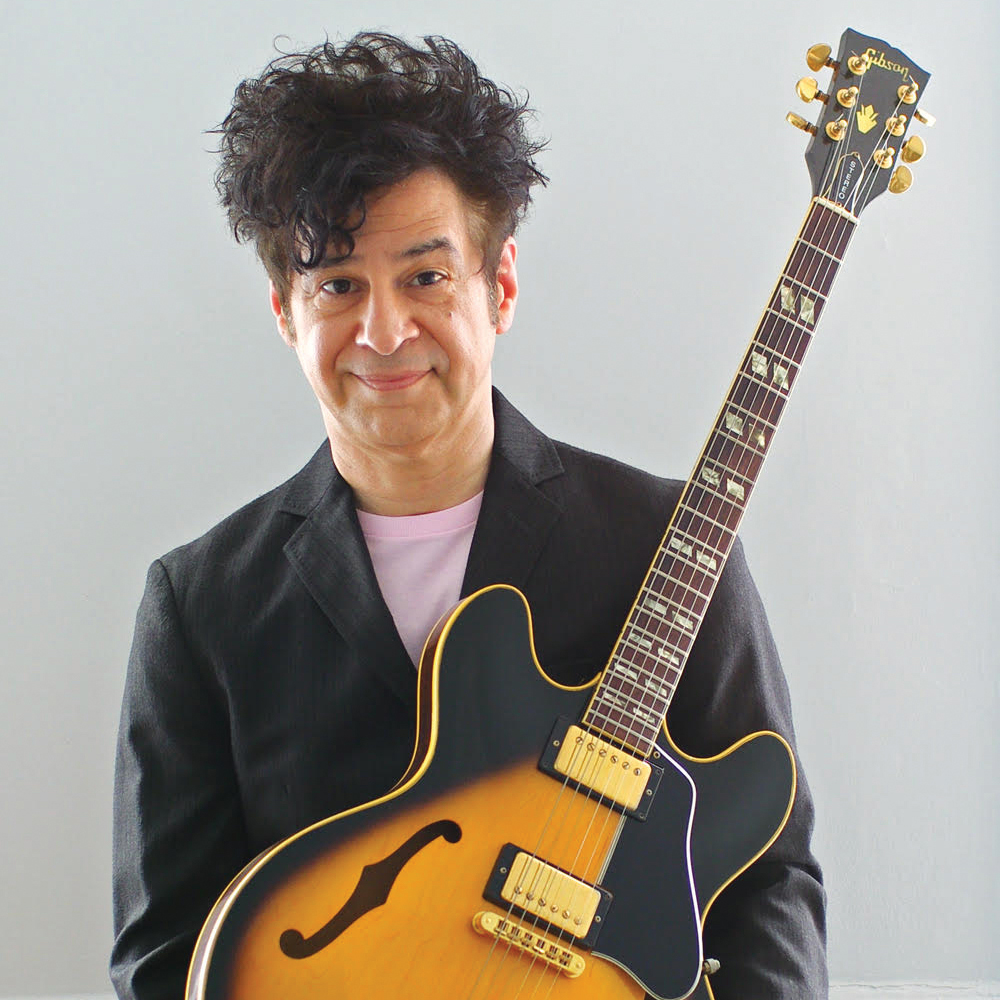 Guitar Player editor-in-chief
Christopher Scapelliti is editor-in-chief of Guitar Player magazine, the world's longest-running guitar magazine, founded in 1967. In his extensive career, he has authored in-depth interviews with such guitarists as Pete Townshend, Slash, Billy Corgan, Jack White, Elvis Costello and Todd Rundgren, and audio professionals including Beatles engineers Geoff Emerick and Ken Scott. He is the co-author of Guitar Aficionado: The Collections: The Most Famous, Rare, and Valuable Guitars in the World, a founding editor of Guitar Aficionado magazine, and a former editor with Guitar World, Guitar for the Practicing Musician and Maximum Guitar. Apart from guitars, he maintains a collection of more than 30 vintage analog synthesizers.