10 Lesser-Known Chuck Berry Songs You Need to Hear
You know the hits, but check out these often overlooked picks from Chuck's deep catalog.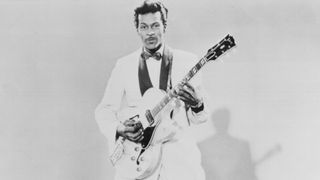 (Image credit: Michael Ochs Archives/Getty Images)
Where would we be without Chuck Berry? A legend among legends, the Father of Rock 'n' Roll has given us such definitive classics as "Maybellene," "Roll Over Beethoven," "Johnny B. Goode" and many more besides.
We've heard plenty about those timeless tunes, but what are some of Berry's lesser-known bangers?
Here are ten of the best from under the radar…
1) "Deep Feeling" from 'After School Session' (1957)
Chuck plays a pedal steel on this slow, bluesy instrumental, and the results are impressive enough to make you wonder what might have happened if he'd kept at it.
Here, as in all his standard guitar playing, he demonstrates his supreme gift for melody and expression, using a Fender 400 Hawaiian/Country Western pedal steel guitar that, reportedly, he bought sometime in the 1950s.
Diehard fans will recall the lengthy tracking shot of Chuck playing a Fender 400 solo at home that closes Taylor Hackford's excellent 1987 biopic, Hail! Hail! Rock 'n' Roll.
2) "Rockin' At the Philharmonic" from 'One Dozen Berrys' (1957)
The influence of both Louis Jordan and Bob Willis are evident on this instrumental, as Chuck plays jazzy licks with a swinging rhythm section, complete with the era's requisite slapback echo.
Chuck takes his time warming up, favoring single-note lines and throwing in hammer-ons and rakes before digging in with double-stops on the second verse.
The song's title is likely a play on the Jazz at the Philharmonic series of recordings and tours that were popular between 1945 and 1957.
3) "Let It Rock" from 'Rockin' at the Hops' (1960)
Chuck's talent for creating concise vignettes is all over this driving tune as he tells the story of an unscheduled train bearing down on a work crew gambling on the tracks.
His deft double-stops mimic the sound of the approaching engine, a bit of playfulness that reminds you how much emotion and storytelling Chuck conveyed in his guitar playing alone.
Just 1:42 minutes in length, the song blows by so fast you might miss it, but many artists, from the Rolling Stones to a young Bob Seger on his stellar Smokin' OP's album, caught this train and created their own memorable journey.
4) "Nadine (Is It You?)" Single (1964)
The first track Chuck issued after his 1963 release from prison, "Nadine (Is It You?)" is an update of "Maybellene," as he spies his "future bride" all over town but is always just one step behind her.
The usual Berry conveyances – namely Cadillacs, but also city buses and Yellow cabs – are here in abundance, along with regional references (Chuck calls out to Nadine by "campaign shouting like a southern diplomat") that help the track slot neatly into his established stylistic format.
The piano and saxes carry the lead on this shimmying boogie, but the guitarist leads the charge with his tasty sliding double-stop intro riff.
5) "You Two" from 'St. Louis to Liverpool' (1964)
Having influenced the British Invasion bands, Chuck emerged from prison just as those acts were transforming the pop landscape.
In response, he put out a pair of albums – St. Louis to Liverpool and Chuck Berry in London – that attempted to reclaim his place in the mainstream with a mix of rockers and softer pop tunes, like the sophisticated "You Two."
"Listening to my idol Nat Cole prompted me to sing sentimental songs with distinct diction," Chuck wrote in his autobiography, and "You Two" exemplifies this perfectly. It's a smooth, swinging hipster tune about a "cozy clan of four" on a double date in the country air.
Chuck's electric guitar solo here could fit as well into any of his standard rock and rollers, demonstrating the seemingly effortless malleability of his style.
6) "Liverpool Drive" from 'St. Louis to Liverpool' (1964)
Released as the B side to the hit "No Particular Place to Go," "Liverpool Drive" is little more than a fun jaunt up and down the fretboard, and it's refreshing to hear Chuck and his band play with such enthusiasm and abandon.
The mood is more St. Louis than Liverpool, but Chuck concludes the tune with a Beatles-esque 7-9 chord.
7) "I Want To Be Your Driver" from 'Chuck Berry in London' (1965)
As on St. Louis to Liverpool, Chuck attempted to evolve beyond his tried-and-true formula on Chuck Berry in London, delivering stronger blues guitar numbers and even funk.
"I Want to Be Your Driver" oozes with double entendres and possibly served as an influence for the Beatles' "Drive My Car."
Chuck sings higher and more insistently than usual, using his solo break to lower the temperature with some seductively slinky double-stop licks played an octave below the song's melody to vary the mood.
From his cutting guitar tone to the cavernous reverb and Merseybeat drumming, he convincingly created a space for himself in a pop landscape that owed so much back to him.
8) "Butterscotch" from 'Chuck Berry in London' (1965)
Not the Freddie King cut. Chuck's "Butterscotch" is a funky instrumental workout that features some of his most incisive and inspired soloing. His familiar bent double-stops are all over this one, but he rarely soloed as forcefully or passionately as he does here.
Despite claiming to be "Recorded in London," five of this album's 13 tracks were made in Chicago with the Jules Blattner Group, whom Chuck knew from their performances at the Butterscotch Lounge in St. Louis.
This track is supposedly his reworking of Blattner's own "Butterscotch Twist," though it's hard to see any connection beyond the title.
9) "Tulane" from 'Back Home' (1970)
Chuck's return to Chess Records in 1970 after a few years at the Mercury label saw him update his sound once again.
The harmonica playing of "Boogie" Bob Baldori dominates many of these later recordings, relegating Chuck's guitar work to the background, as on this taut rocker about Johnny and Tulane, a headshop-owning couple busted by the cops for their illicit stash.
As a result, the thrill comes not from Chuck's guitar playing but from his gift for storytelling, something that was in short supply in the later years of his recording career.
10) "Wuden't Me" from 'Rockit' (1979)
Racism was a subtext in Chuck's earlier songs, like "Brown Eyed Handsome Man" and "Promised Land."
It comes to the fore on this 1979 track, where he relates the tale of a young man down South who runs a stop sign and is tossed in jail after being refused his basic rights. Breaking out, he's pursued by a Grand Dragon posse and bloodhounds before a trucker bearing a swastika and KKK arm patch stops to give him a lift.
Chuck is in wry humor on this rollicking country rocker and turns in some fine riffing on the chorus, but once again it's his gift for storytelling that makes it all work.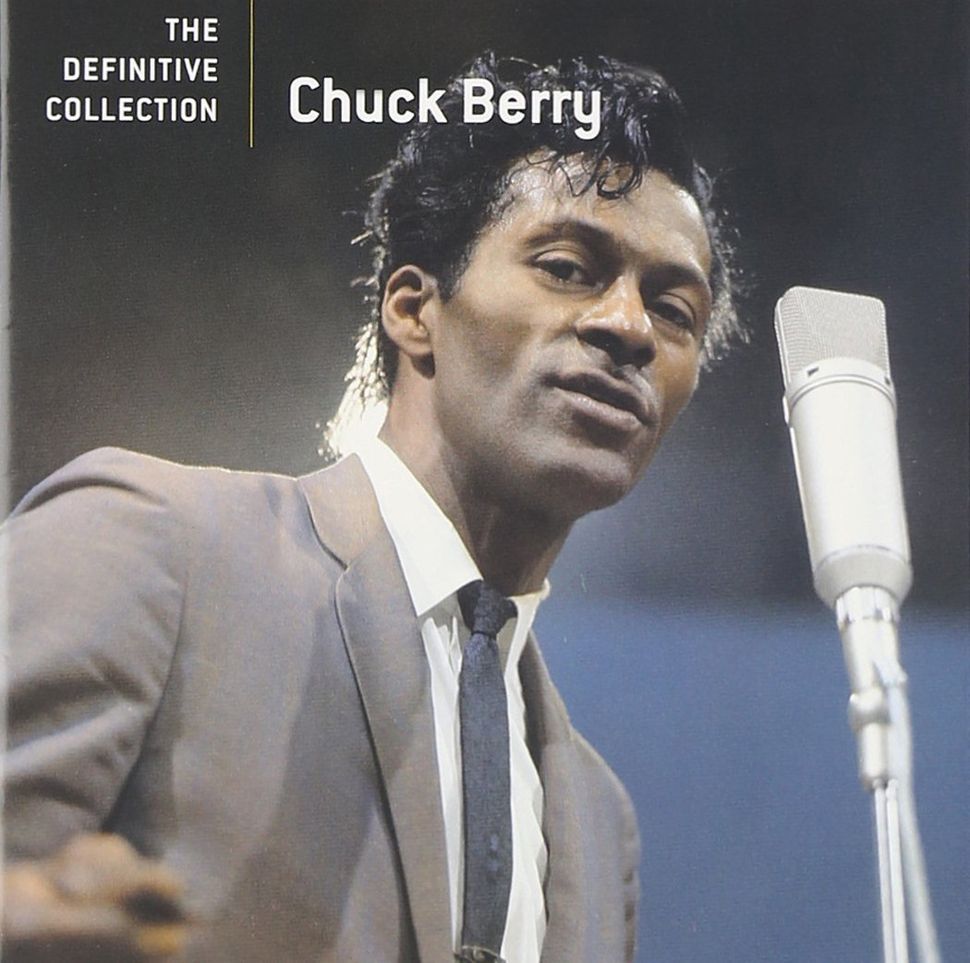 Browse the Chuck Berry catalog here.
All the latest guitar news, interviews, lessons, reviews, deals and more, direct to your inbox!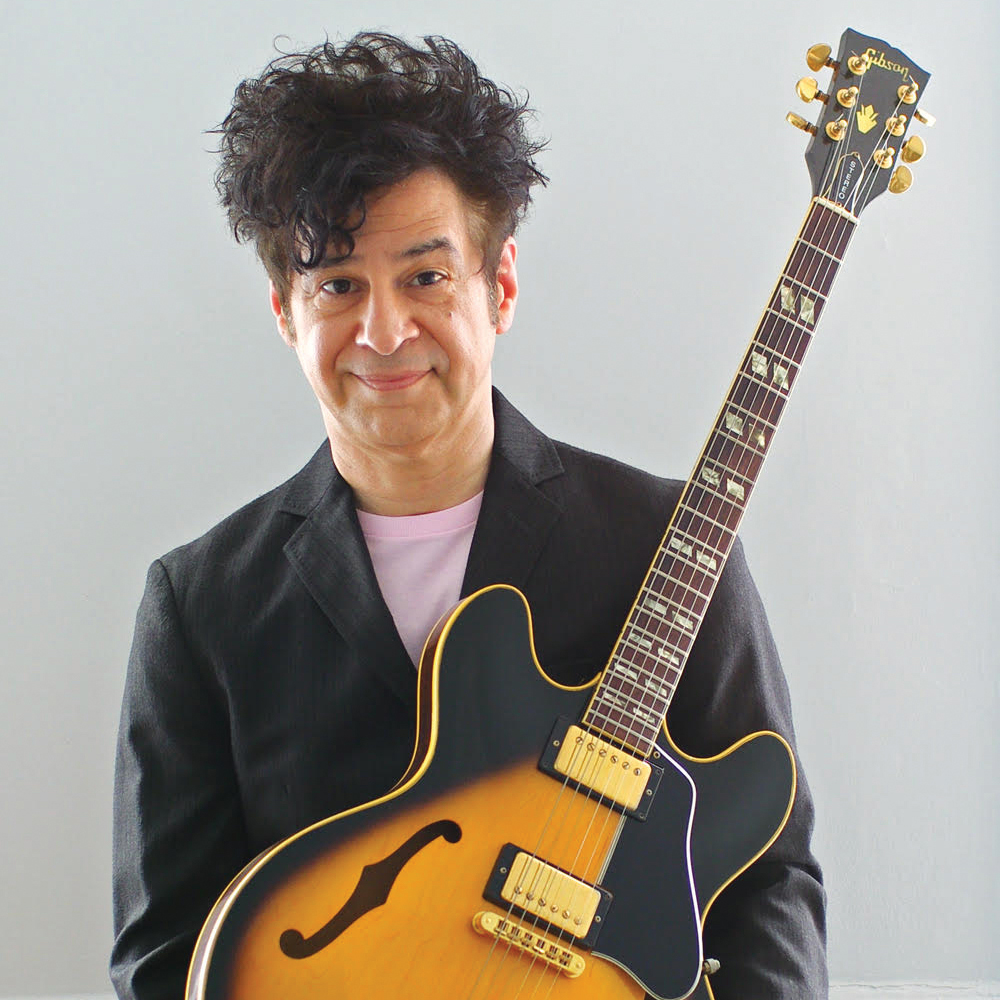 Guitar Player editor-in-chief
Christopher Scapelliti is editor-in-chief of Guitar Player magazine, the world's longest-running guitar magazine, founded in 1967. In his extensive career, he has authored in-depth interviews with such guitarists as Pete Townshend, Slash, Billy Corgan, Jack White, Elvis Costello and Todd Rundgren, and audio professionals including Beatles engineers Geoff Emerick and Ken Scott. He is the co-author of Guitar Aficionado: The Collections: The Most Famous, Rare, and Valuable Guitars in the World, a founding editor of Guitar Aficionado magazine, and a former editor with Guitar World, Guitar for the Practicing Musician and Maximum Guitar. Apart from guitars, he maintains a collection of more than 30 vintage analog synthesizers.