Here Are Your Acoustic Guitarist of the Year 2020 Finalists – Vote Now!
Master fingerstylists and wizards of percussive playing among them, all five of these guitarists are mind-blowingly talented.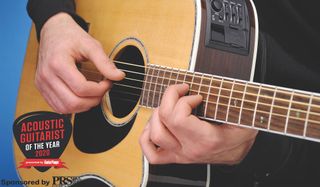 (Image credit: Future)
The 2020 Acoustic Guitarist of the Year competition has reached its final stages, with the original scores of entrants now narrowed down to five.
All your Guitarist of the Year 2020 finalists
All five of these acoustic guitar maestros more than deserve their place in the final – with their styles of choice running the gamut from dizzying classical melodies to masterful fingerpicking and gorgeous, percussive patterns.
Along with our star judges – Molly Tuttle, Kaki King, and Christie Lenée – you get to choose the winner. So learn a bit more about each of the five finalists, watch their entry videos, and scroll to the bottom of the article to cast your ballot!
Voting ends at midnight EST on December 20, after which we'll tally the public, judges' and editors' votes to make a final decision, which we'll reveal on December 21.
Danny Trent
Danny describes himself as "thunderstruck and spellbound by that wooden box with six strings" at the age of nine years old. Three years later, he enrolled in the Niccolò Piccinni music academy in Bari, Italy, during which time he played electric and acoustic guitar alongside his classical studies.
Armed with a Maton EBG808TE and AER Compact 60 amp, Danny's primary acoustic influences are Tommy Emmanuel, Jerry Reed, Chet Atkins, and other fingerstyle favorites.
"The last year for us artists has been one of the worst in history, and this opportunity you have given me encourages me to continue to pursue my life goal, music," he tells us. "That music that accompanies us in every moment, that makes us live and that unites us throughout our life path. For this reason I wish good luck to all the other finalists and may they always have the luck and the desire to express themselves through their style."
Alan Gogoll
When Alan came across a now-vintage Yamaha classical in an attic at the age of five, it was love at first strum. "From that moment I knew that's what I wanted to do for the rest of my life, and it was really as simple as that."
Armed with a custom Åstrand Å-OMC and his signature set of Jon Pearse strings, Alan's foremost influences are Tommy Emmanuel, Jon Gomm, and Paco de Lucia.
"To be recognized for my work on acoustic guitar is very special," he tells us. "When you play original music, it's tough. When you also play instrumental music it's most likely even harder and dare I say when it's on a solo instrument you really have to love what you're doing, because it can really feel like no one else does a lot of the time."
Joanna Kim
Joanna first picked up the acoustic at the age of seven, and began private lessons with classical guitar teacher Dr. Miroslav Loncar at the age of 14. "Now," she tells us, "I am learning classical guitar and on my own, learning percussive acoustic guitar."
Influenced by the likes of Marcin Patrzalek, Luca Stricagnoli, Evan Taucher, iChika, and Estas Tonne, Joanna plays a Taylor 214ce Deluxe Grand Auditorium guitar through a Fishman mini amp.
"I am so excited to hear that I made it to the finals," Joanna says. "Especially on the week of my 16th birthday! This is a competition that I have been looking forward to, so to make it to the finals feels incredible. I am very grateful to have this opportunity and be able to get closer to my dream."
Daniele Mammarella
Daniele started playing when he was eight, and is influenced by Eric Clapton, Big Bill Broonzy, Bukka White, B.B. King, and Rory Gallagher. He plays a "fabulous" Magic Guitars A3 Dragon and a Richwood A70EVA.
"I'm so excited to be a finalist," he says, "I don't believe it! I know it's a great opportunity for me and all the others finalists and I'm really really glad.
Justin Castellano
Justin – whose father was a guitarist – picked up the acoustic at the age of 12, and was influenced by the likes of John McLaughlin and Tommy Emmanuel. He plays a Cordoba GK Negra, and uses a Zoom H6 as an interface into Cubasis 3 for iPad, which then runs through Quantiloop Pro and Eventide's BlackHole Reverb.
"I am absolutely flattered and shocked to be chosen, but very thankful for the opportunity," he says.
Vote now!
All the latest guitar news, interviews, lessons, reviews, deals and more, direct to your inbox!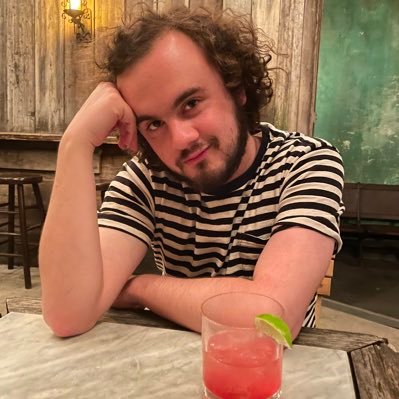 Associate Editor, GuitarWorld.com and GuitarPlayer.com
Jackson is an Associate Editor at GuitarWorld.com and GuitarPlayer.com. He's been writing and editing stories about new gear, technique and guitar-driven music both old and new since 2014, and has also written extensively on the same topics for Guitar Player. Elsewhere, his album reviews and essays have appeared in Louder and Unrecorded. Though open to music of all kinds, his greatest love has always been indie, and everything that falls under its massive umbrella. To that end, you can find him on Twitter crowing about whatever great new guitar band you need to drop everything to hear right now.