Hear Jeff Beck Team Up with Dion on "Can't Start Over Again"
GP's got an exclusive on this new single from Dion's star-studded new album, 'Blues With Friends.'
Guitar Player is thrilled to present the exclusive premiere of a new track by rock and roll singer and guitarist Dion, featuring a special appearance by Jeff Beck on lead guitar.
Titled "Can't Start Over Again," the track comes from Dion's new album, Blues With Friends. On it, Dion - known for 1960s signature hits like "The Wanderer," "Runaround Sue" and "Abraham, Martin and John" - performs new blues songs he wrote during a particularly productive time.
The album features performance contributions from a host of guitar greats, including Beck, Billy Gibbons, Joe Bonamassa, Brian Setzer, Sonny Landreth, Paul Simon, Bruce Springsteen, Rory Block, Samantha Fish, Stevie Van Zandt, Jimmy Vivino and Joe Louis Walker.
A gifted fingerstyle blues guitarist in his own right, Dion has released a stream of essential blues albums over the last 10 years.
"My earliest influences were country blues, especially Hank Williams," Dion explains. "Any money I earned I took to the neighborhood record store, where the owner used to razz me about my 'hillbilly' tastes. I guess I still have that hillbilly inside.
"For my last album I wrote a song called 'I Can't Go Back to Memphis,' but I go back there with this number. It's about love and loss and heartache, the classic themes. I believe it's a true blues song. I asked Jeff Beck to play something on it, he said yes! What can I say, it's Jeff Beck."
Blues With Friends will be released on June 5 and can be preordered at KTBA Records. For more information, visit DionDiMucci.com.
All the latest guitar news, interviews, lessons, reviews, deals and more, direct to your inbox!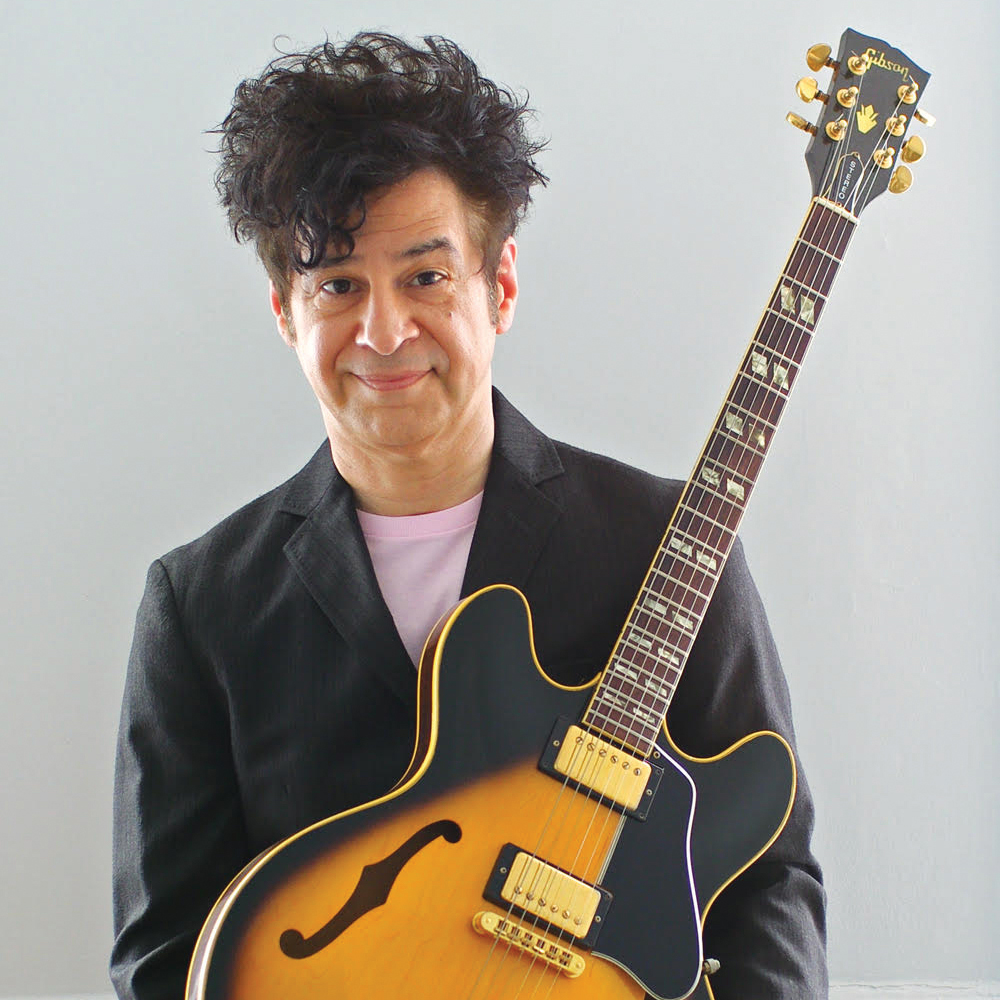 Guitar Player editor-in-chief
Christopher Scapelliti is editor-in-chief of Guitar Player magazine, the world's longest-running guitar magazine, founded in 1967. In his extensive career, he has authored in-depth interviews with such guitarists as Pete Townshend, Slash, Billy Corgan, Jack White, Elvis Costello and Todd Rundgren, and audio professionals including Beatles engineers Geoff Emerick and Ken Scott. He is the co-author of Guitar Aficionado: The Collections: The Most Famous, Rare, and Valuable Guitars in the World, a founding editor of Guitar Aficionado magazine, and a former editor with Guitar World, Guitar for the Practicing Musician and Maximum Guitar. Apart from guitars, he maintains a collection of more than 30 vintage analog synthesizers.