Here's Why Jerry Garcia Was an Electric Guitar Innovator
The Grateful Dead legend was a pioneering pilgrim of custom guitars and rack amps and effects.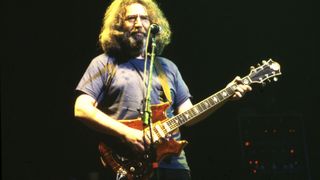 (Image credit: Paul Natkin/WireImage)
He doesn't get the credit bestowed on legends like Les Paul and Eddie Van Halen, but the Grateful Dead's Jerry Garcia was key to the development of the custom guitar industry.
And he was using rack-mounted amps and effects in the mid 1970s, 10 years before the heyday of rack rigs.
As Chris Gill revealed in Guitar Aficionado's May/June 2014 issue, Garcia started out in the 1960s playing a variety of production models. By the 1970s, however, he found off-the-shelf electric guitars were unsuited to his need for a broader tonal palette.
And while most guitarists were happy to switch guitars during a set, Garcia preferred to play just one.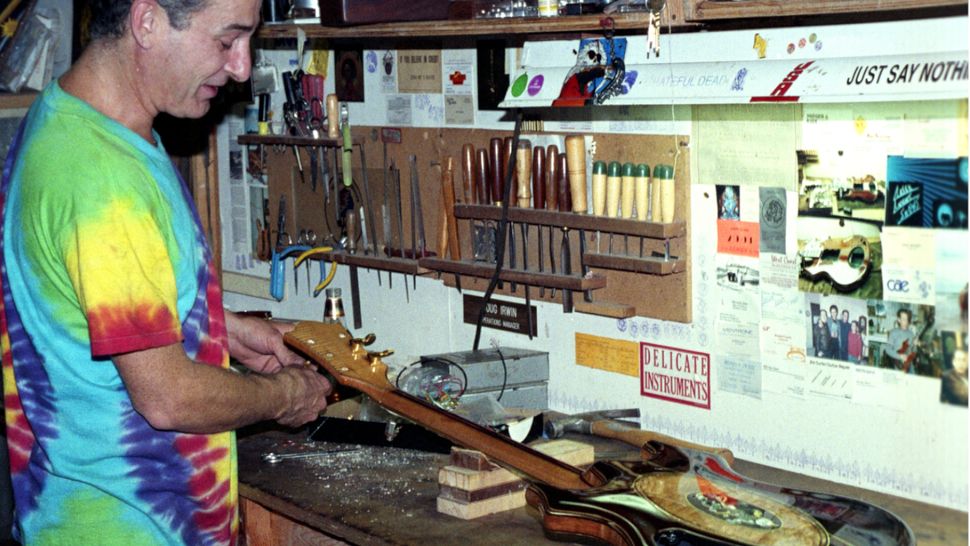 It was Rick Turner at Alembic who, in 1970, gave Garcia his first custom guitar, featuring a mahogany and walnut body of his own design, mated to the neck from an early 1960s Les Paul/SG Custom and featuring three pickups and stereo wiring.
His curiosity whetted, in 1971 Garcia asked Turner and Alembic's Frank Fuller to modify his "Alligator" Strat, a gift from Graham Nash built with a '63 ash body and a '57 maple neck, and so named for a cartoon alligator sticker Garcia placed on its pickguard.
Turner and Fuller gave it a brass bridge, tailpiece and control panel, as well as an Alembic Strat-o-Blaster preamp that boosted gain.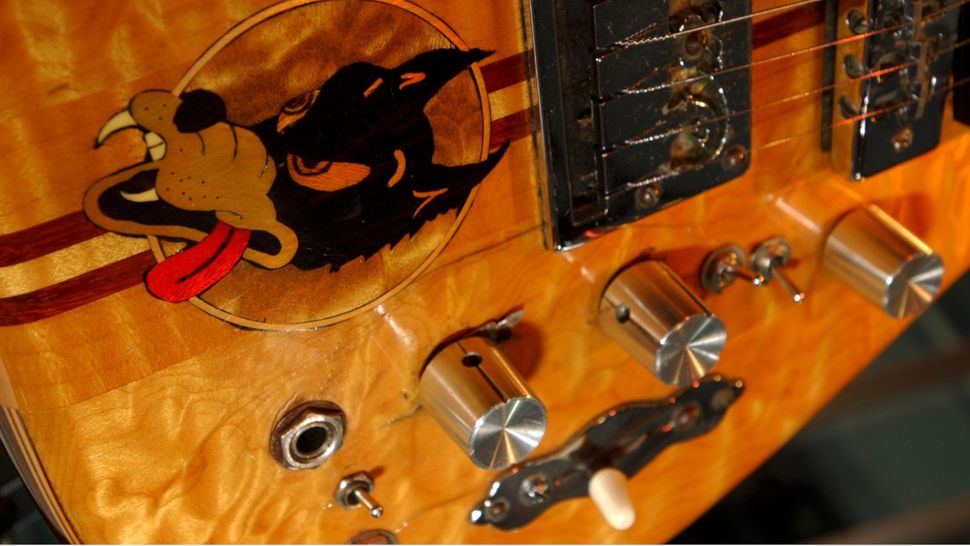 For Garcia, a new era of bespoke axes had begun.
The following year saw him begin his long relationship with guitar maker Doug Irwin, who in 1973 delivered Wolf, a custom axe with a neck-through-body design, the Strat-o-Blaster and three Strat pickups on a plate that could be swapped for another loaded with humbuckers.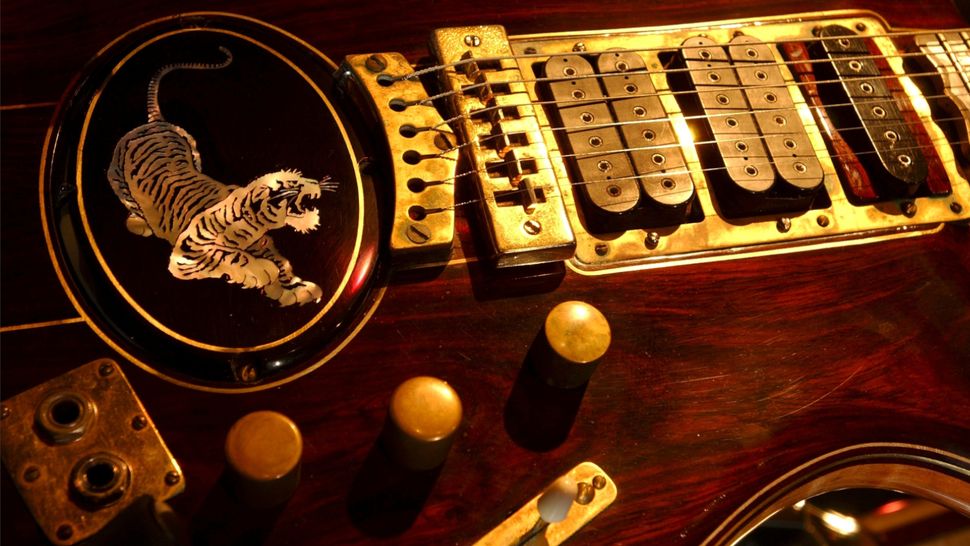 Irwin would go on to create additional groundbreaking custom guitars for Garcia, including Tiger – a dazzling piece of luthiery with three pickups, coil taps, a five-position pickup selector and more – and Rosebud, which boasted a Roland GK-2 hexaphonic synth pickup and internally mounted MIDI and synth controls.
They are but two of many epic instruments from Garcia's – and the guitar's – long, strange trip.
All the latest guitar news, interviews, lessons, reviews, deals and more, direct to your inbox!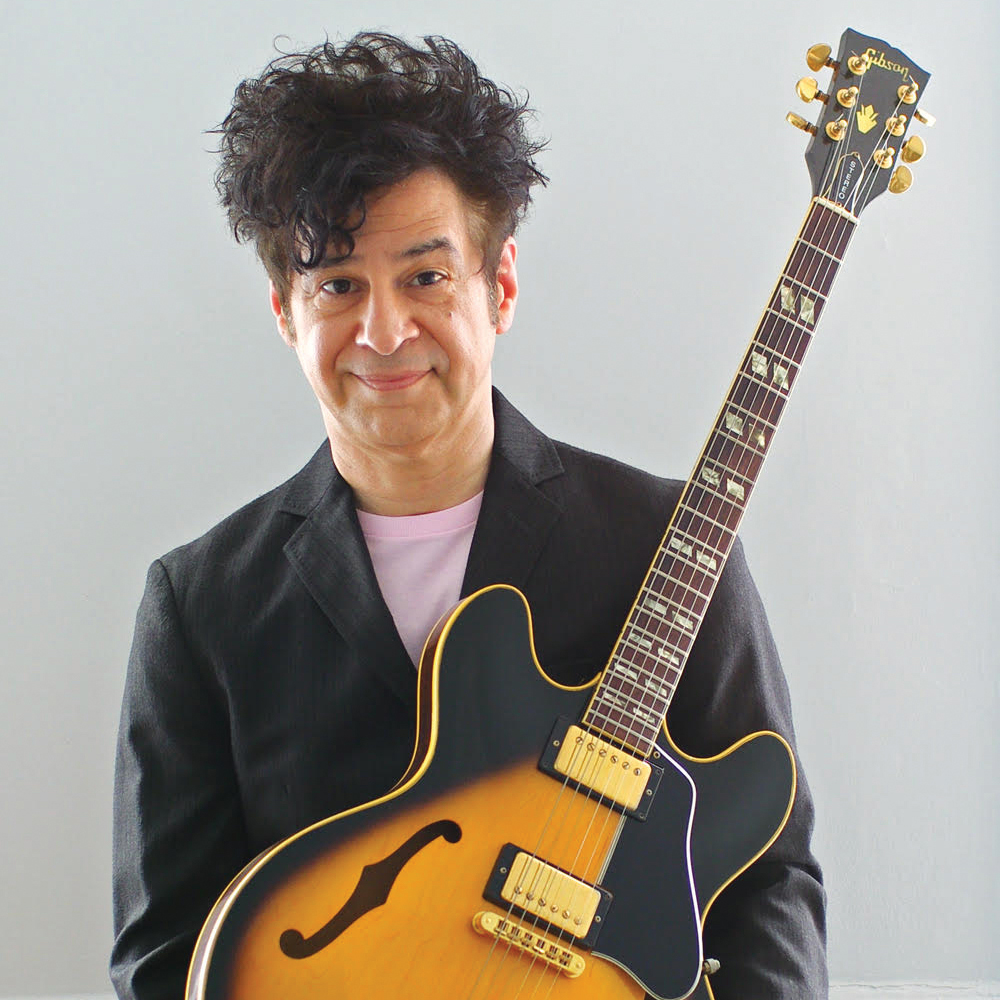 Guitar Player editor-in-chief
Christopher Scapelliti is editor-in-chief of Guitar Player magazine, the world's longest-running guitar magazine, founded in 1967. In his extensive career, he has authored in-depth interviews with such guitarists as Pete Townshend, Slash, Billy Corgan, Jack White, Elvis Costello and Todd Rundgren, and audio professionals including Beatles engineers Geoff Emerick and Ken Scott. He is the co-author of Guitar Aficionado: The Collections: The Most Famous, Rare, and Valuable Guitars in the World, a founding editor of Guitar Aficionado magazine, and a former editor with Guitar World, Guitar for the Practicing Musician and Maximum Guitar. Apart from guitars, he maintains a collection of more than 30 vintage analog synthesizers.