A pedal for the boundlessly creative, the Eventide MicroPitch Delay's processing power is matched by a feature set that allows you to warp studio-quality delays for dramatic set-piece sounds, or dial in a more subtle setting that simply enhances everything you play.
Pros
+

A great-sounding and versatile pedal for mono/stereo delay, with independent parallel delay lines.

+

Three types of modulation via LFO or envelope.

+

Parameters can be mapped to expression control.
You can trust Guitar Player. Our expert reviewers spend hours testing and comparing guitar products so you can choose the best for you. Find out more about how we test.
For decades, engineers have used micro-pitch shifting to create detuned delays, chorusing, modulation, and stereo widening. The effect began in the mid-1970s as an untended consequence of the then-new Eventide H910 Harmonizer, whose clocking mechanism would flicker between two pitch ratios.
By placing two units in parallel, studio engineers found they could use the anomaly to achieve a rich stereo spread. The H910's successor, the H949, had improved clocking and used techniques to produce more precise deviations in pitch, helping further establish micro-pitch shifting as a production tool.
Eventide has now made the effect available in the MicroPitch Delay pedal, and it's a remarkably versatile tool. In essence, it's a stereo delay with controls to independently adjust pitch for the left and right channels, as well as pitch modulation capabilities courtesy of a low-frequency oscillator (LFO) and an envelope that responds dynamically to your playing.
Like other pedals in Eventide's lineup, its controls have dual functions, which you can toggle between with a button on the panel's upper right.
The six knobs' primary functions are mix (dry/wet), pitch A (adjusts left-channel pitch from zero to +50 cents), pitch B (adjusts right-channel pitch from zero to -50 cents), depth (amount and intensity of modulation from the LFO or envelope), rate/sens (LFO rate and envelope sensitivity), and pitch mix (adjusts the ratio of the A and B pitches).
Their secondary functions are, respectively, tone (adjusts the effect's EQ), delay A and delay B (sets each channel's delay time), mod (selects from three types of modulation), feedback (creates pitch rise and fall effects), and output level.
The unit has foot switches for Tap/Preset, which is used to set the tempo and scroll through the five onboard presets, and Active/Bypass, which in Preset mode is used to load a selected preset.
Above them, an LED button on the left toggles the Active/Bypass switch between Latching and Momentary modes, while an LED button on the right toggles between Tap and Tempo modes. Finally, there's an LED ladder to indicate which of the five presets is active.
The pedal's rear panel has a TS/TRS input for mono and stereo sources, left and right outputs, and an expression pedal input that can be configured for an expression pedal, a pedal with aux switch, triple aux switch, or MIDI over TRS.
There's also a mini USB jack for connecting to Eventide's Device Manager (for software updates and preset management), an I/O level switch to select between guitar and line level (for use with effects loops, DAWs and keyboards), and a jack for the included nine-volt power supply.
As you would expect from Eventide, the quality of the effects is outstanding. The little red box is awesome for delay, chorus, and doubling effects, but that of course is just the tip of this iceberg.
As mentioned above, the secondary mod parameter lets you choose from three types of pitch modulation: via LFO, via envelope to raise pitch, and via envelope to lower pitch.
These last two methods are great for creating dynamically responsive pitch shifts (think Tony Visconti's creative use of the H910 on David Bowie's Low to create a pitch-descending snare drum).
It's also terrific for creating syrupy chorus and ascending and descending delays via picking dynamics. For even wilder effects, you can map any combination of parameters to an expression pedal and control them in real time.
For that matter, I found the MicroPitch Delay is at its core a fantastic "always-on" sonic enhancer in my signal chain. With a bit of delay and modulation, I created a perfect vibe that added lushness and ambience to my guitar tone. It's richly deserving of our Editors' Pick Award.
Specifications
PRICE: $279 street
CONTROLS: Mix/tone, pitch A/delay A, pitch B/delay B, depth/mod, rate/sens/feedback, pitch mix/out level
SWITCHES: Secondary/primary parameter selector, active button/LED, tap button/LED, Active/Bypass and Tap/Preset foot switches I/O In (mono/stereo), out 1 and 2, expression, mini USB and 9-volt DC power input
EXTRAS: USB cable, 9-volt DC power supply
DESIGNED: Little Ferry, NJ
BUILT: China
CONTACT: Eventide Audio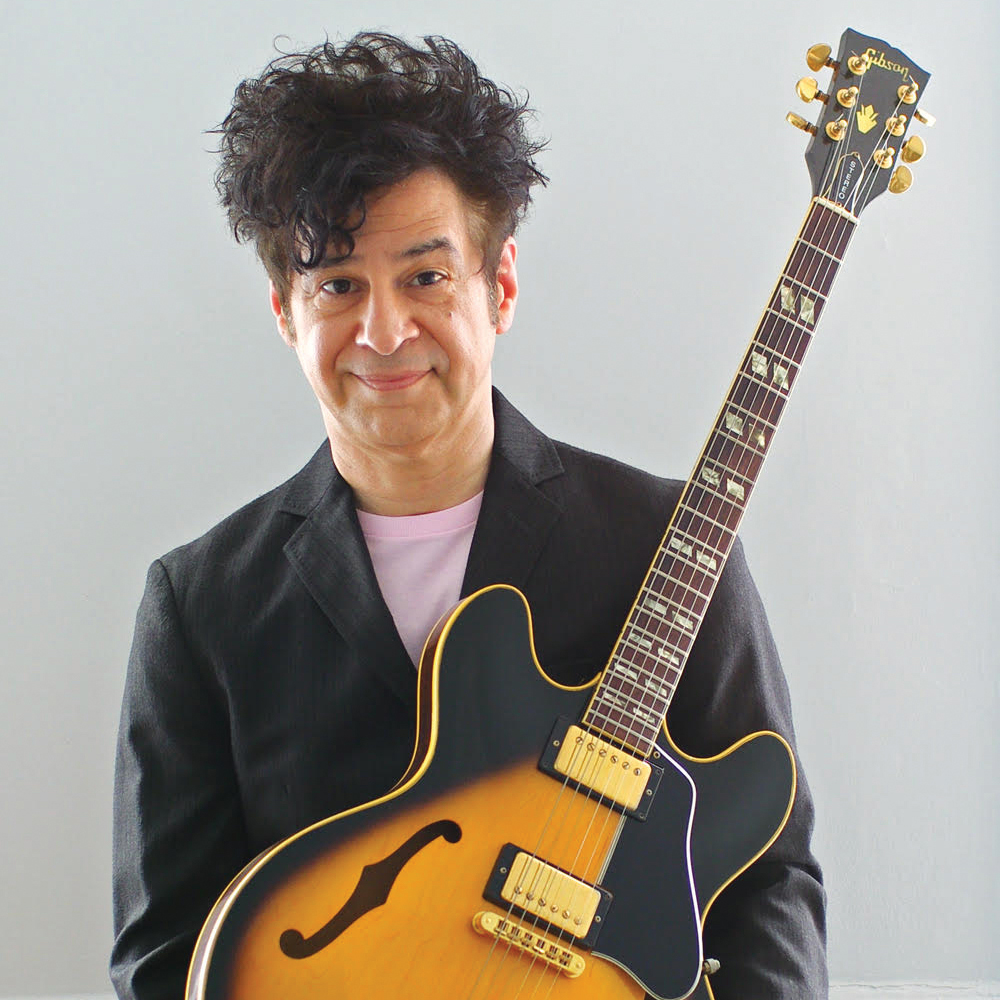 Guitar Player editor-in-chief
Christopher Scapelliti is editor-in-chief of Guitar Player magazine, the world's longest-running guitar magazine, founded in 1967. In his extensive career, he has authored in-depth interviews with such guitarists as Pete Townshend, Slash, Billy Corgan, Jack White, Elvis Costello and Todd Rundgren, and audio professionals including Beatles engineers Geoff Emerick and Ken Scott. He is the co-author of Guitar Aficionado: The Collections: The Most Famous, Rare, and Valuable Guitars in the World, a founding editor of Guitar Aficionado magazine, and a former editor with Guitar World, Guitar for the Practicing Musician and Maximum Guitar. Apart from guitars, he maintains a collection of more than 30 vintage analog synthesizers.