If you're looking for something more inspiring than regular ol' plate and spring settings, this definitive version of an ambient classic can conjure any ethereal sound you can think up.
Pros
+

Exotic and musical range of reverb and delay effects.

+

Versatile modes with expression and CV control.
You can trust Guitar Player. Our expert reviewers spend hours testing and comparing guitar products so you can choose the best for you. Find out more about how we test.
Afterneath, EarthQuaker's "otherworldly reverberation machine," has become a favorite ambience tool for guitarists since its release in 2014. It creates its effects using multiple delay lines that can be drawn tightly together to create traditional reverb styles, or scattered to produce a cascade of intriguing delays. The key is the pedal's drag control, which uncoils the delay machine concealed within.
A set of familiar controls govern the pedal. Length sets the reverb's decay rate, while diffuse adjusts its spread, from a tight focus at full counterclockwise to washy ambience clockwise. Dampen adjusts the tone of the reverb tail. At full counterclockwise, the tail is bright, as if the sound is reflecting off hard surfaces, while winding it clockwise creates a darker top end, as heard in a room with some sound absorption.
Reflect is a feedback control that alters the effect's depth and regeneration, increasing and adding echoes to the wash as you turn the knob clockwise. At full right, Afterneath blossoms into a resonant droning oscillation.
The drag control is where the pedal's magic comes together. At full clockwise, it pulls the delay lines together for a reverb-like effect. As you turn it counter-clockwise, those lines begin to separate and spin outward, scattering the echoes into a wash of delays. Last up is the mix control to balance the dry and wet signals.
All these features were standard on previous versions of Afterneath, including V2, which saw it receive EarthQuaker's FlexiSwitch soft-switching technology that allows momentary and latched switching. The latest version, V3, adds three new features. The first is an expression input to sweep drag with an expression or control-voltage (CV) pedal.
The second is the modes control, a small centrally located knob that works in tandem with drag and the expression/CV input. There are nine modes that govern how drag functions — and how the resulting reverbs and delays sound — when you control it via expression or CV.
These include three Unquantized, or stepless, modes that, when swept via expression, create a response similar to turning the rate control on a delay pedal or the varispeed knob of a tape recorder. Quantized options include Chromatic, Minor, Major (Lydian) and Pentatonic scale modes that tune the delays and reverb to those scales when you sweep the drag control.
I especially liked the Octaves & Fifths mode, which repitched the delays to ear-friendly tonic, octave and fifth pitches, and the Octaves mode, which did the same without the fifths. Appropriately for such a sonically colorful pedal, Afterneath's LED changes colors to show which mode you're in.
The final, and third, new feature is Tails/No Tails operation. Afterneath ships in Tails mode, but it can easily be changed to or from No Tails switching by holding down the foot switch and inserting the power cable. The LED will flash three times to indicate the mode has been changed.
Though exotic sounds are its forté, Afterneath has a range of expression that makes it versatile for alt-rock, alt-country and surf guitar styles, as well as ambient music. To that end, the dampen control is great for shaping the effect's character and tone.
As for the new features, they make the Afterneath even trippier than before. With an expression pedal connected, I created rubbery pitch sweeps and melodic modulated reverb. The Minor, Major and Pentatonic modes were fantastic for making tuneful, synthesizer-like arpeggiations out of the delays, while the stepped Chromatic mode conjured up magical-sounding, bell-like sweeps.
I also swapped out the expression pedal for TWA's Side Step tap-tempo LFO (low-frequency oscillator) pedal, which we reviewed here last month. The Side Step provides a CV source that can sweep the drag control at a constant rate with a variety of LFO waveforms, and act as a tap tempo control. Feeding its steady rhythmic pulse into the expression input gave a range of precision and modulation that was inspiring and showed how CV control takes Afterneath to an entirely new level.
All in all, this is a solid and worthy revision of a pedal that has already found a devoted fanbase. If you seek a haven from traditional reverbs and delays, Afterneath V3 offers a realm of otherworldly delights.
Specifications
CONTACT earthquakerdevices.com
PRICE $199 street
CONTROLS Length, diffuse, dampen, reflect, drag, mix, mode
I/O Input, output and expression jacks, power jack for 9-volt DC supply (not included)
BUILT USA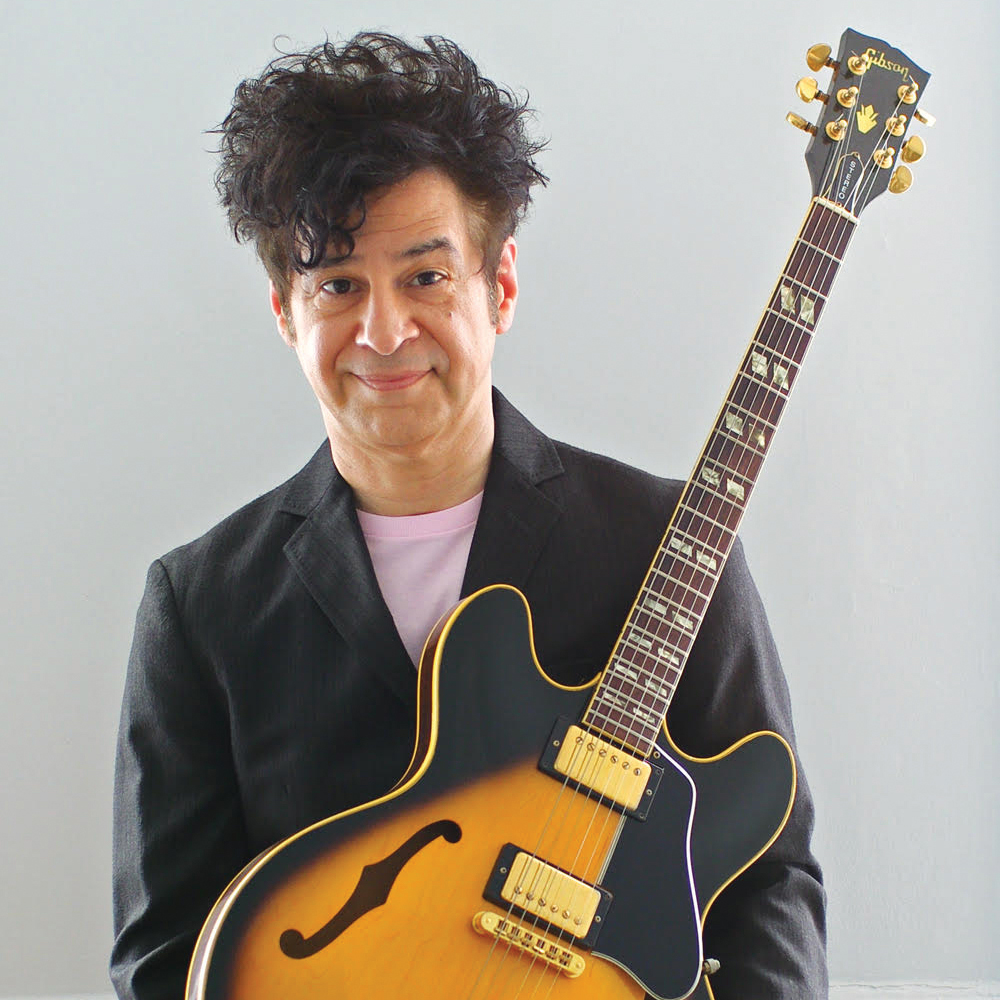 Guitar Player editor-in-chief
Christopher Scapelliti is editor-in-chief of Guitar Player magazine, the world's longest-running guitar magazine, founded in 1967. In his extensive career, he has authored in-depth interviews with such guitarists as Pete Townshend, Slash, Billy Corgan, Jack White, Elvis Costello and Todd Rundgren, and audio professionals including Beatles engineers Geoff Emerick and Ken Scott. He is the co-author of Guitar Aficionado: The Collections: The Most Famous, Rare, and Valuable Guitars in the World, a founding editor of Guitar Aficionado magazine, and a former editor with Guitar World, Guitar for the Practicing Musician and Maximum Guitar. Apart from guitars, he maintains a collection of more than 30 vintage analog synthesizers.