If you love rotary tone, and especially if you're a Gilmour fan, Pulse delivers the classic swirling effect like no other.
Pros
+

Spot-on emulation of the rare Gibson Maestro Rover RO-1 rotary-speaker cabinet

+

Stereo virtual mics with distance control allow for wide tonal range and adjustment
You can trust Guitar Player. Our expert reviewers spend hours testing and comparing guitar products so you can choose the best for you. Find out more about how we test.
Dawner Prince Electronics has caught the eyes and ears of many electric guitar players in recent years. Hailing from Croatia, the pedal maker has put its electronics wizardry to work on a small but versatile range of stomp boxes made with audiophile-quality components. Dawner first came to our attention with its Boonar multi-head drum echo, a spot-on emulation of the famed Binson Echorec, one of the finest magnetic echo-delay machines of all time.
The company has pursued even more rarified territory with its latest pedal, Pulse, a rotary-speaker effect based on the Gibson Maestro Rover RO-1. For those unfamiliar with the Rover, it's one of the oddest-looking effects from the 1970s, a roughly 21-by-10- inch vented "tin can" containing a six-inch speaker mounted at the end of a rotating cartridge that resembles an oversized medicine capsule. The Rover is remembered at all today because Pink Floyd's David Gilmour, a rotary-speaker maven if ever there were one, used the device, most notably for the recording of 1994's The Division Bell.
Unlike the Leslie 16/Fender Vibratone rotary-speaker cabinet, which contained a full-range 10-inch speaker and was designed as an extension cabinet for an amplifier, the Rover had an amplifier and could be used independently, though many players would have used its pass-along output to send the guitar's direct signal to another amp, as the Rover's output is rather modest. On its own, however, the Rover has a distinct and pleasantly grainy sound, thanks no doubt to the frequency limitations of its six-inch speaker, which seems to emphasize the 1–2kHz range and delivers fine cutting power.
Having experienced the real thing we can attest that Dawner Prince has done a fantastic job re-creating the Rover's unique sound while improving on its feature set. The Pulse has controls to set the slow speed (from 0.4 to four revolutions per second) and fast speed (from four to eight revolutions per second), as well as a distance control to adjust the positioning of the pedal's stereo virtual microphones. Inertia controls the length of time it takes for the speed to ramp up and down when switching speeds, and mix sets the dry-to-wet ratio, from 100 percent dry to 100 percent wet, with a 50-50 mix at 12 o'clock.
Dawner Prince has wisely given the Pulse stereo inputs and outputs to get the most realism from the effect. The left end of the pedal has trim pots for the left and right outputs, the fast/slow foot switch ramps between the two speeds, and the on/off switch is true bypass. There's also an expression pedal input to let you control the speed manually.
We A/B'd the Pulse with an original Maestro Rover and found no appreciable difference between the two, aside from the fact that the Pulse lacks the motor noise and faint 60-cycle hum of the vintage tin can.
Anyone looking for a re-creation of the Leslie/Fender cabinet should be warned: This is not that. The Pulse absolutely nails the Rover's emphasized upper mids and really puts its brilliant shimmering rotary effect to the fore, but the distance control lets you tailor the effect's emphasis and tone to your taste.
Even in mono, Pulse adds complex textures that make your guitar leap from the mix, while in stereo it captures an airy, three-dimensional tone. If you love rotary tone, and especially if you're a Gilmour fan, Pulse delivers the classic swirling effect like no other.
For ingenuity and performance, this gets an Editors' Pick award.
Specifications:
CONTROLS Slow speed, fast speed, distance, inertia, mix, volume left, volume right, fast/ slow and on/off foot switches
CONNECTIONS Input, output, FX send & return, XLR balanced out, center-positive 18-volt DC adaptor input
FEATURES Stereo input and output, external control input
BUILT Croatia
Visit Dawner Prince Electronics for more information.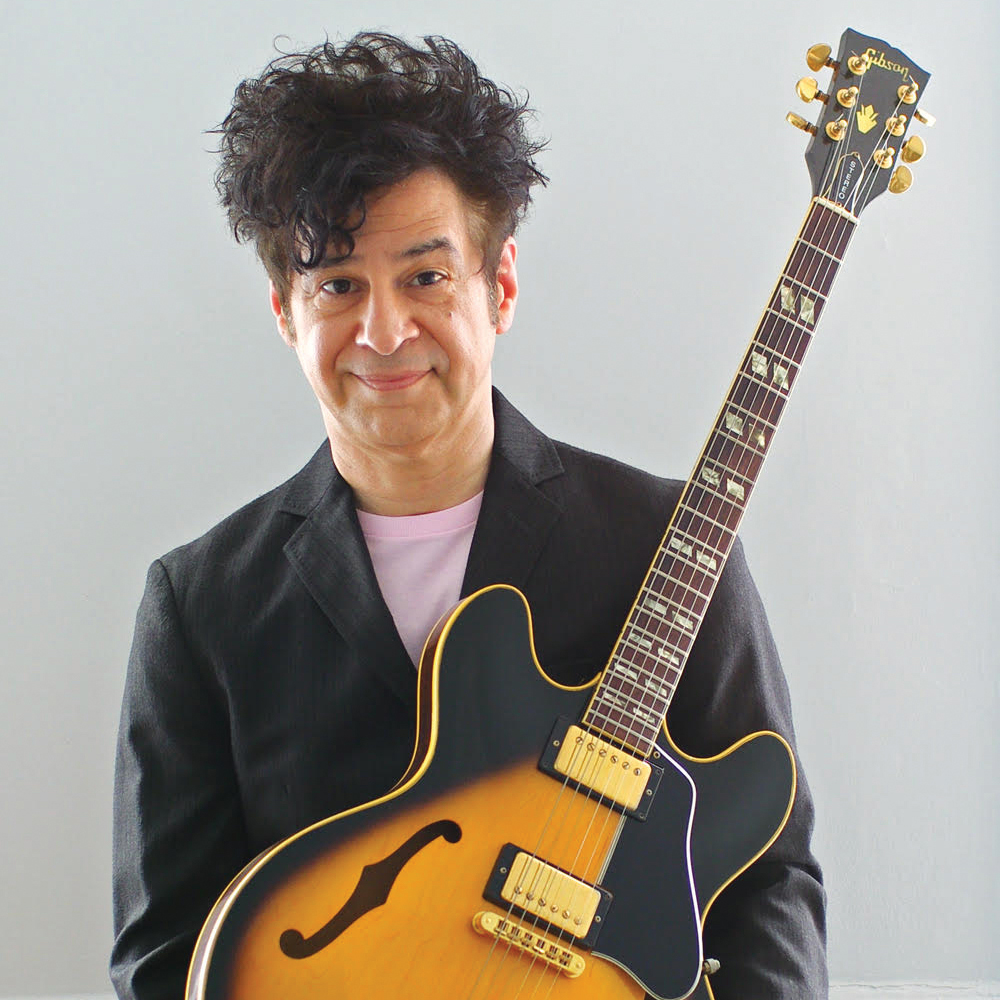 Guitar Player editor-in-chief
Christopher Scapelliti is editor-in-chief of Guitar Player magazine, the world's longest-running guitar magazine, founded in 1967. In his extensive career, he has authored in-depth interviews with such guitarists as Pete Townshend, Slash, Billy Corgan, Jack White, Elvis Costello and Todd Rundgren, and audio professionals including Beatles engineers Geoff Emerick and Ken Scott. He is the co-author of Guitar Aficionado: The Collections: The Most Famous, Rare, and Valuable Guitars in the World, a founding editor of Guitar Aficionado magazine, and a former editor with Guitar World, Guitar for the Practicing Musician and Maximum Guitar. Apart from guitars, he maintains a collection of more than 30 vintage analog synthesizers.