Watch CeDell Davis Play Slide with a Butter Knife
This distinctive and impressive Delta bluesman played like no one else.
Today, we take a look back at CeDell Davis – a most distinctive and impressive Delta bluesman who passed away in 2017.
When Davis played the guitar, he played it like no other, fretting over the top of the neck with a butter knife in place of a guitar slide.
His technique was by necessity. At the age of 10, Davis was stricken with polio, leaving him with minimal use of his hands. Growing up in Helena, Arkansas, in the Thirties, he was steeped in the Delta blues. He had already begun playing guitar before his polio, and there was a guitar-playing bluesman inside him struggling to come out. Davis was determined to overcome his handicap.
When he was well enough, he attempted to play guitar again. As his right hand had more mobility than his left, he flipped the instrument over, left to right, and dug at the strings with his left hand, while his right gripped one of his mother's butter knives and plied upon the fretboard. The knife, it turned out, was the only implement he could hold in this way.
Davis eventually began performing in nightclubs throughout the Mississippi Delta and spent the 10-year period from 1953 to 1963 performing with Robert Nighthawk. One night in 1957, while Davis was performing in a nightclub, a police raid caused the crowd to flee. Davis was caught in the stampede and run over. Both his legs were broken, forcing him to use a wheelchair in the years after.
Fortunately, video exists of him playing guitar in his distinctive style, and it is a treat to see. In the video above, he performs "Bull Dog Blues" for a group of young students, and gives them an invaluable lesson in blues history along the way.
All the latest guitar news, interviews, lessons, reviews, deals and more, direct to your inbox!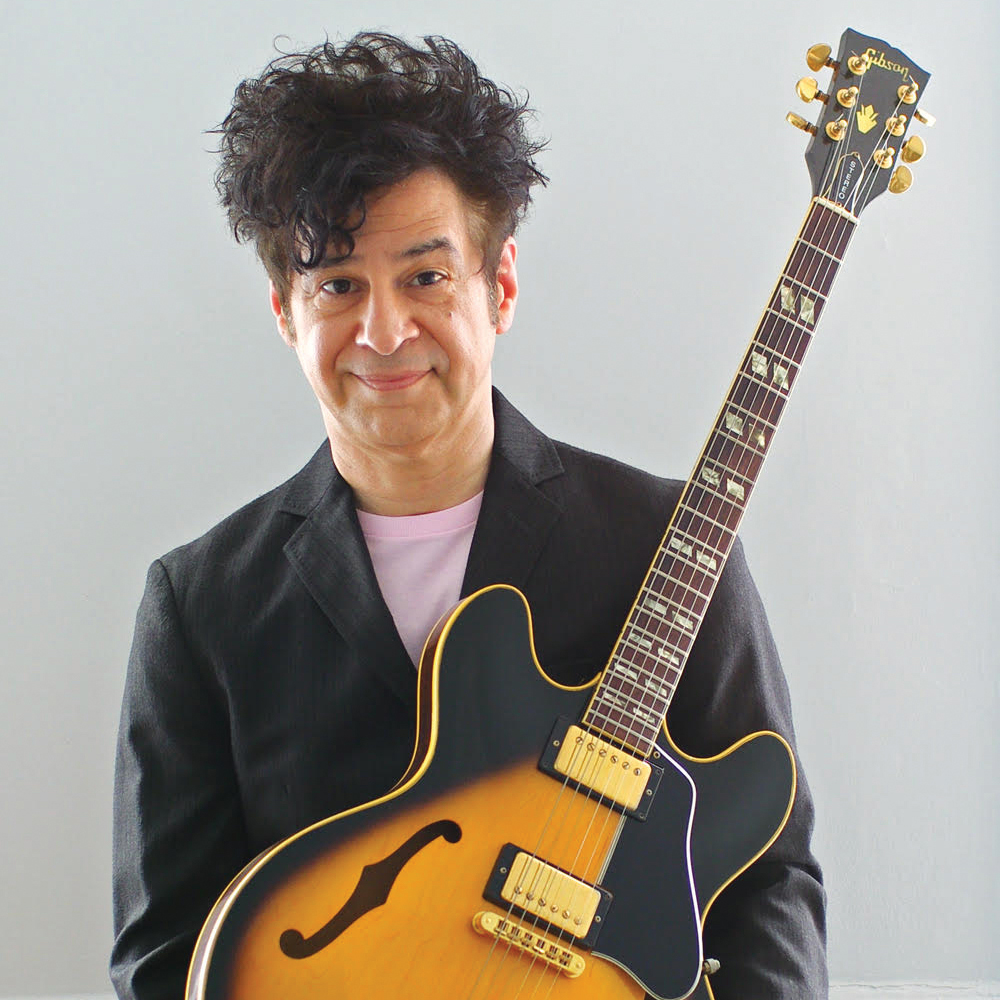 Guitar Player editor-in-chief
Christopher Scapelliti is editor-in-chief of Guitar Player magazine, the world's longest-running guitar magazine, founded in 1967. In his extensive career, he has authored in-depth interviews with such guitarists as Pete Townshend, Slash, Billy Corgan, Jack White, Elvis Costello and Todd Rundgren, and audio professionals including Beatles engineers Geoff Emerick and Ken Scott. He is the co-author of Guitar Aficionado: The Collections: The Most Famous, Rare, and Valuable Guitars in the World, a founding editor of Guitar Aficionado magazine, and a former editor with Guitar World, Guitar for the Practicing Musician and Maximum Guitar. Apart from guitars, he maintains a collection of more than 30 vintage analog synthesizers.