Troy Van Leeuwen Fires Up His New Fender Jazzmaster on the 'No Guitar Is Safe' Podcast
What do Queens of the Stone Age, A Perfect Circle, Iggy Pop, and Failure all have in common? This musical jack-of-all-trades.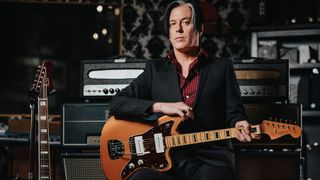 (Image credit: Fender)
What do Queens of the Stone Age, A Perfect Circle, Iggy Pop, and Failure have in common? They've all at one time had – and, in the case of QOTSA, still do have – guitarist/producer Troy Van Leeuwen as a member.
On the latest episode of the No Guitar Is Safe podcast, Van Leeuwen plugs in his new signature-model Fender Jazzmaster, takes you through all its sonic capabilities, shares his guitar playing and producing approaches, and reflects on his musical adventures onstage and off – like the time a bandmate wore a translucent bass and not much else. (Hint: You'll never look through a Dan Armstrong instrument the same way again.)
Van Leeuwen fell in love with Jazzmasters a decade or so ago, after breaking his collarbone on the left side (his strap shoulder) in a motorcycle accident mere weeks before a festival run with QOTSA.
"I didn't want to cancel the tour, so I really had to scramble to find something that would work," says Van Leeuwen. "I figured I'd try some different things. I had a '62 Jazzmaster, so I got a special strap for it – a saxophone strap, which I could put over my right shoulder – and that guitar, being a lot lighter than my Les Paul, got me through the tour unscathed.
"Playing that instrument, I realized, 'You know, I can get everything I need out of this guitar,' and the versatility of it kind of opened up a new chapter in my playing, because not only was Queens' sound morphing at that time, the Jazzmaster was becoming the guitar that I grabbed most often, because I can get a lot out of it."
As the guitar hang with Van Leeuwen continues, you begin to realize that the Southern California-based multi-instrumentalist is a dream bandmate – one of those rare team players who never misses a gig and who can write, produce, engineer, sing, play multiple instruments (Van Leeuwen also plays lap steel and keyboards with QOTSA), and, most important of all, share the spotlight.
"For me, [when it comes to soloing] it's always been, 'Find your moment to shine, and then really take it,'" says Van Leeuwen. "But over the years, I've become more and more of a guy who just wants to play with people that he respects and have a great experience. It's all about collaboration, rather than showing off like, 'Hey, I can do all this stuff.'"
You can check out the interview – sponsored by NAMM's Believe In Music Week – with Van Leeuwen below. Stream all episodes of No Guitar Is Safe from your smartphone's Podcasts app, iTunes, Spotify, Google, or wherever you get your podcasts.
All the latest guitar news, interviews, lessons, reviews, deals and more, direct to your inbox!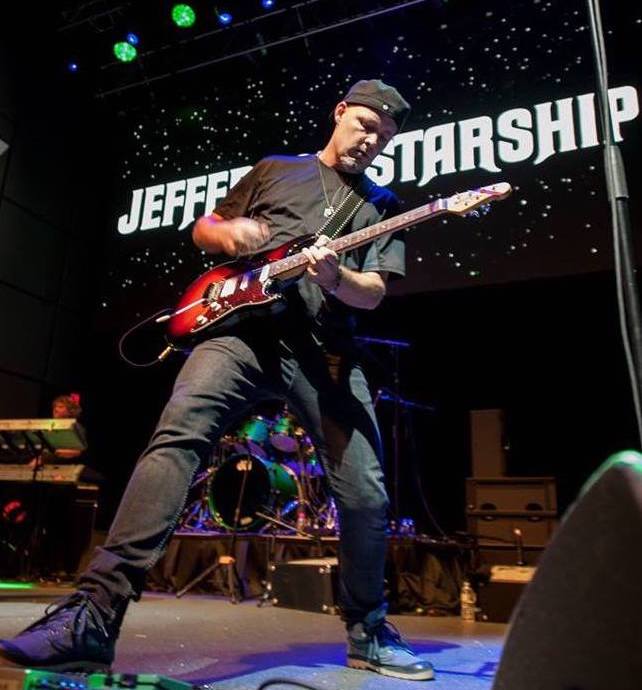 Los Angeles Editor, Guitar Player
Whether he's interviewing great guitarists for Guitar Player magazine or on his respected podcast, No Guitar Is Safe – "The guitar show where guitar heroes plug in" – Jude Gold has been a passionate guitar journalist since 2001, when he became a full-time Guitar Player staff editor. In 2012, Jude became lead guitarist for iconic rock band Jefferson Starship, yet still has, in his role as Los Angeles Editor, continued to contribute regularly to all things Guitar Player.
Watch Jude play guitar here.