The Five Guitar Commandments of Luke
Steve Lukather's priceless life lessons on making it big as a guitarist.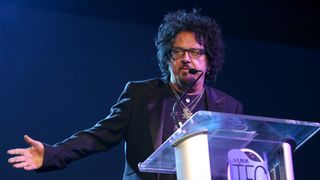 (Image credit: Jesse Grant/Getty Images for NAMM)
In his autobiography, The Gospel According to Luke (Post Hill Press, co-written by Paul Rees), Steve Lukather cracks up readers with his hilarious misadventures, such as the time he accidentally hit Sir George Martin in the face with an inflatable sex doll.
But he also brings tears to your eyes with tragic tales, like having to endure the deaths of beloved Toto bandmates Jeff and Mike Porcaro, and inspires you with triumphs spanning everything from playing on Michael Jackson's Thriller to joining Ringo Starr's band and selling 40 million records with Toto.
For guitarists, however, Lukather's life story reveals something bigger. It shows that if you want to become a pro, you need to master a few techniques, not all of which have anything to do with the electric guitar. Here are five skills Luke says are essential to making it.
1. Dream Big
"What are the odds," Lukather asks, "of a kid watching his heroes on The Ed Sullivan Show in 1964, pointing at George Harrison and going, 'I wanna be that guy,' and finding myself in the present day, where I've played with three of the four Beatles? I'm a very grateful, fortunate and lucky guy, because there are a lot of cats much better than me. Yet I am proof that if you keep your dream alive, good things can happen."
2. Solo
"A big solo is a great moment to show people what you've got, and a great solo can earn you a lot of callbacks," Luke continues. "Just remember that soloing is much less important than being able to..."
3. Groove
"My rhythm playing has gotten me way more gigs than my lead playing. People don't realize how crucial it is to be able to come up with great parts that lock with the other instruments. You have to come up with something that makes the song feel good."
4. Connect with People
"It certainly helps if you are easy to work with. Are you funny? Do you know when to shut up? Can you be trusted if you hear something that no one else should? Can you adapt to personnel changes? If someone has a weird personality tic, can you adjust to it?" Lukather explains: "Making it in this business is not just about getting along with people. You have to be a psychologist, too."
5. Bounce Back
"My greatest skill may simply be my ability to not take 'no' for an answer. You can't give up the first few times you don't get what you want. You have to be like, 'Thank you for punching me. May I have another? Punch me again, motherfuckers, I ain't gonna die.'"
Buy The Gospel According to Luke here.
All the latest guitar news, interviews, lessons, reviews, deals and more, direct to your inbox!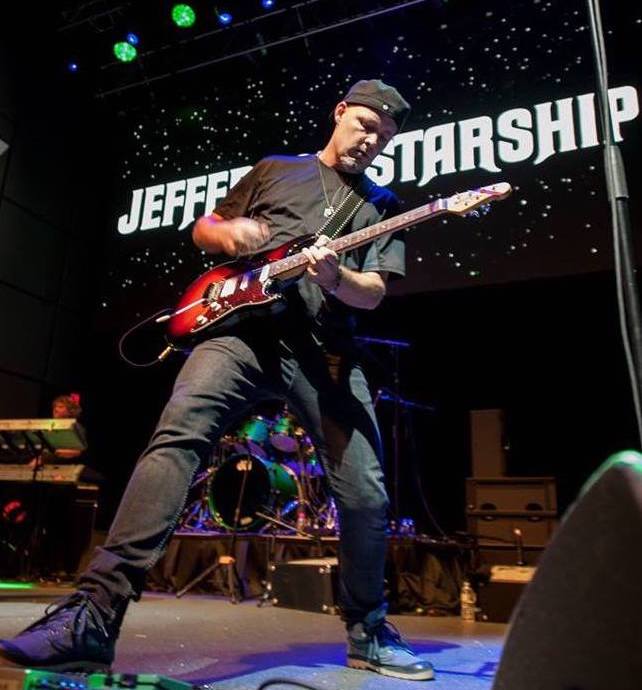 Los Angeles Editor, Guitar Player
Whether he's interviewing great guitarists for Guitar Player magazine or on his respected podcast, No Guitar Is Safe – "The guitar show where guitar heroes plug in" – Jude Gold has been a passionate guitar journalist since 2001, when he became a full-time Guitar Player staff editor. In 2012, Jude became lead guitarist for iconic rock band Jefferson Starship, yet still has, in his role as Los Angeles Editor, continued to contribute regularly to all things Guitar Player.
Watch Jude play guitar here.