Steve Lukather: It Bothered Eddie Van Halen that Guitarists "Turned the Guitar Into More of a Sport" in His Wake
According to Lukather, when "intense uber-shredding" became trendy, "Ed was sitting there going, 'I created a monster, fuck!'"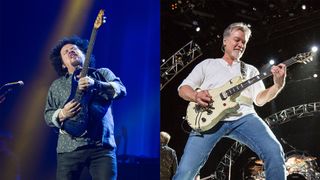 (Image credit: David Wolff - Patrick/Redferns, Daniel Knighton/Getty Images)
It's no exaggeration to say that Eddie Van Halen single-handedly altered the trajectory of rock guitar playing, blending incredible rhythm work with impeccable melodicism and, of course, a healthy dose of showmanship and jaw-dropping technical skill.
In his wake, guitarists would – of course – try to raise the bar with even greater speed and technicality. According to Steve Lukather though, Van Halen wasn't always a fan of what Lukather called the resulting trend of "intense uber-shredding" during the 1980s, which Lukather says "misinterpreted what his [Van Halen's] musical intent was."
"These were the times when guitar players were trying to show what they had," Lukather told Guitar Magazine in an interview. "Each guy had something and they wanted to show it off!
"It was healthy, no one was trying to one-up anybody else. That came a little later in the '80s with all the intense uber-shredding that started and Ed was sitting there going, 'I created a monster, fuck!'"
"They misinterpreted what his musical intent was and turned the guitar into more of a sport," Lukather said. "I know that always bothered him."
Elsewhere in the interview, Lukather returned to the subject of younger speed-focused guitarists, saying "I see a lot of people spending a lot of time perfecting their linear technique, speed, and scales, and emulating their heroes.
"We all did that when we were kids – it's a lot easier now that you can see the guy on YouTube!
"There's nothing wrong with learning the technique," he continued. "However, it's become like a magic trick, but when everyone knows how to do it, it's not magic anymore. It's amazing, flawlessly executed – but where are the tunes?
"That is what is sorely lacking to me – songs! These people have got all these chops and they've got no songs. Who is going to whistle that?"
All the latest guitar news, interviews, lessons, reviews, deals and more, direct to your inbox!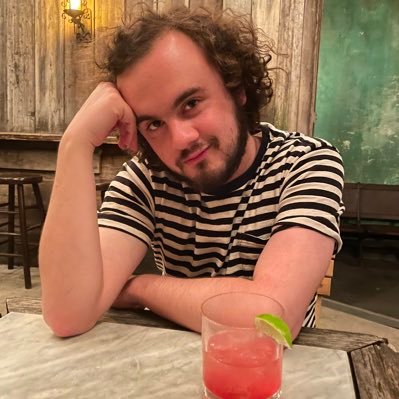 Associate Editor, GuitarWorld.com and GuitarPlayer.com
Jackson is an Associate Editor at GuitarWorld.com and GuitarPlayer.com. He's been writing and editing stories about new gear, technique and guitar-driven music both old and new since 2014, and has also written extensively on the same topics for Guitar Player. Elsewhere, his album reviews and essays have appeared in Louder and Unrecorded. Though open to music of all kinds, his greatest love has always been indie, and everything that falls under its massive umbrella. To that end, you can find him on Twitter crowing about whatever great new guitar band you need to drop everything to hear right now.