How a 1959 Gretsch 6120 Became Pete Townshend's Steady
A gift from Joe Walsh, the 6120 is described by the Who guitarist as the best guitar he has ever owned.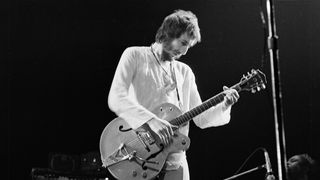 (Image credit: P. Floyd/Express/Hulton Archive/Getty Images)
Anyone paying attention to Pete Townshend's guitar tone at the dawn of the 1970s would have noticed a distinct change with the release of Who's Next. This was due to a gift he'd received from his pal and fellow guitarist Joe Walsh in 1970: a 1959 Gretsch 6120.
The two players met in early 1970, when Walsh's rock trio, the James Gang, opened for the Who at a show in Pittsburgh. Townshend was impressed by the band and invited the group to open for the Who on their European tour.
"He really identified with what we were doing," Walsh told Rolling Stone in 1975. "Pete's a very melodic player, and so am I. He told me that he appreciated my playing. I was flattered beyond belief, because I didn't think I was that good."
"Pete and I really hit it off," Walsh added. "We had the same frustrations about working with a three-piece group." Like Townshend, Walsh was writing songs that proved difficult for his trio to perform onstage.
"I was writing with harmony, and nobody could sing them; I was writing for piano and we couldn't play one onstage. I was frustrated," he said.
"Townshend had finished Tommy and was going through the same changes. We got along so well that I gave him the fat orange Gretsch guitar that he used on Who's Next and Clapton's Rainbow Concert."
As Townshend explained to Guitar Player for its May/June 1972 issue, he and the Gretsch 6120 weren't exactly love at first sight.
PT: I opened the case and it was bright orange, and I thought, Ugh! It's horrible, I hate it. I went home and went into my studio and plugged it in, and it totally wrecked me out. It's the best guitar I've got now.
GP: Doesn't it have a mellow sound, though? It doesn't chunck, does it?
PT: Oh, I used that guitar on every track on Who's Next. It's the best guitar I've ever had. It's the finest guitar I've ever owned, it's the loudest guitar I've ever owned. It is so loud, man, it whips any pickup that I've ever come across. It's maybe six or seven times louder than anything I've come across. If I plugged it in my amp tonight, normally I'd be working on volume 6 or 7, but I would work this guitar on 1."
Though it's mentioned less often, Walsh included a Fender Bandmaster amp with three 10-inch speakers as part of the gift. As Townshend revealed to Guitar World's Chris Gill in 1993, he used the Gretsch and Bandmaster together with an Edwards pedal-steel volume pedal. "When I get those three things out and put them in a chain," he said, "it's a sound from paradise."
All the latest guitar news, interviews, lessons, reviews, deals and more, direct to your inbox!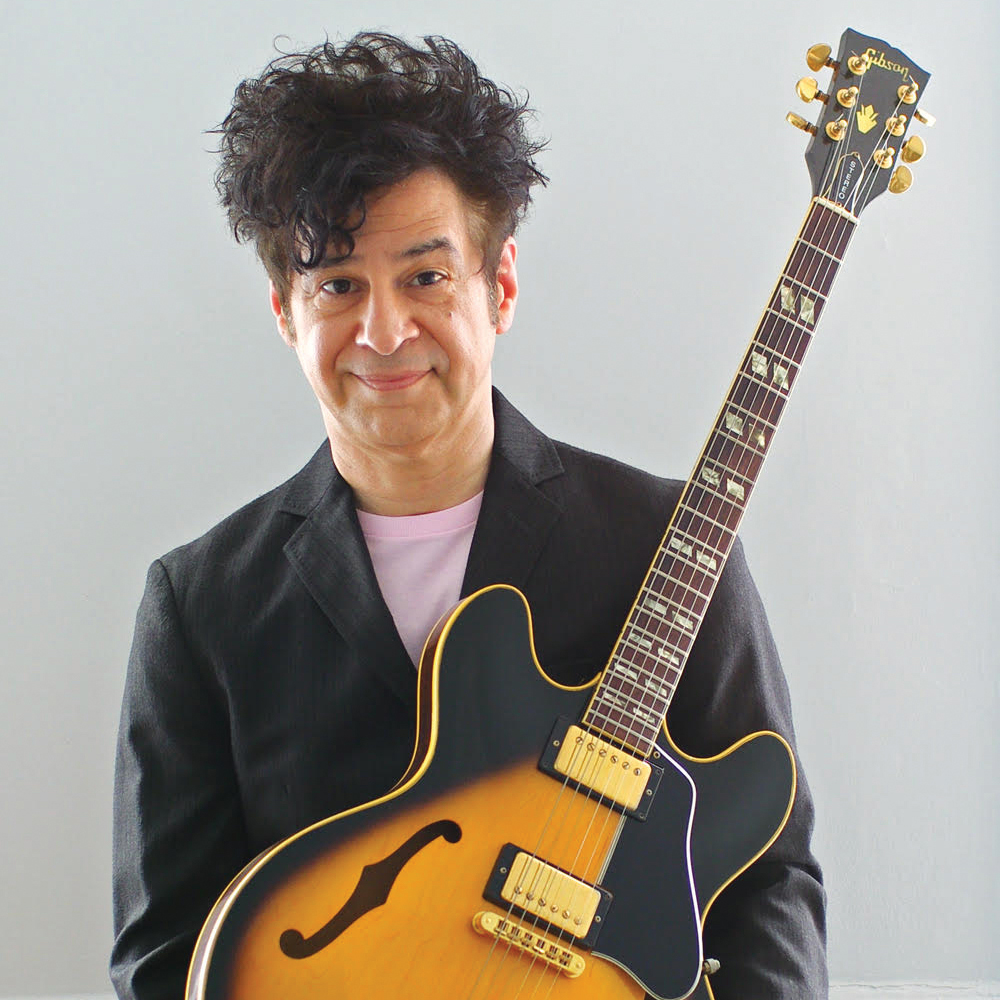 Guitar Player editor-in-chief
Christopher Scapelliti is editor-in-chief of Guitar Player magazine, the world's longest-running guitar magazine, founded in 1967. In his extensive career, he has authored in-depth interviews with such guitarists as Pete Townshend, Slash, Billy Corgan, Jack White, Elvis Costello and Todd Rundgren, and audio professionals including Beatles engineers Geoff Emerick and Ken Scott. He is the co-author of Guitar Aficionado: The Collections: The Most Famous, Rare, and Valuable Guitars in the World, a founding editor of Guitar Aficionado magazine, and a former editor with Guitar World, Guitar for the Practicing Musician and Maximum Guitar. Apart from guitars, he maintains a collection of more than 30 vintage analog synthesizers.