Hear Brent Mason Demo His New Fender Signature Tele on the 'No Guitar Is Safe' Podcast
"Honestly, it's hard to tell this thing apart from the original," says the Nashville A-lister of his new guitar.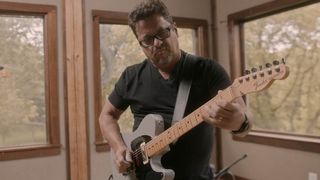 (Image credit: Fender)
Sharing many of the chicken pickin' techniques, B-bender moves, thumb-pick approaches, pedal-steel steals, fake-fingernail adhesion secrets and more that he has employed in the studio with such superstars as Alan Jackson, George Jones, Shania Twain, Willie Nelson, Kristin Chenoweth, Joe Diffie and Carrie Underwood (not to mention on his own solo releases), Grammy-winning Nashville legend Brent Mason plugs in with me on the No Guitar Is Safe podcast, which is presented by Blue Microphones.
And Mason doesn't plug just any guitar in on this episode; he plugs in his new, gray auto-shop-primer-colored signature Fender Stories Collection Brent Mason Telecaster, an exact replica of the famous Telecaster he got around age 20.
"Honestly, it's hard to tell this thing apart from the original," says Mason, playing the Fender Custom Shop version of his signature model. "It's like they inlayed the years of cigarette smoke in there. I don't know how they did it."
Both the Custom Shop version, which is built by Fender's Kyle McMillin, and the more affordable production version go on sale September 15. In addition to being outfitted with the same three Seymour Duncan pickups Mason prefers (including a push-pull-defeatable '80s-style hot-stack middle pickup with its own volume control), both guitars feature an onboard secret weapon that Mason employs all the time when he wants to get pedal-steel-style sounds - a Joe Glaser string bender.
"If you see me doing something weird with my left shoulder and looking like I need a chiropractor or possibly have a neurological disease, I'm probably using that bender," says Mason. (He attaches his bender to the B string, but it can be rigged to tug the G string instead.)
"I love it when the steel player doesn't show up to a session and I get to do a few of my fake-steel licks," continues Mason. "I have tried to play actual pedal steels, but, whenever I do, I'm like, 'I think I could learn to fly a plane quicker than learning to play this.'"
Mason grew up in Ohio, in a musical family, and began picking up Merle Travis finger-style approaches from his father as a young child. But, as he tells me on this episode of No Guitar Is Safe, he'll never forget that time, not long after high school, when he found himself working at factory making toolboxes and pondering his future.
"It was kind of a dark time in in my life," says Mason. "After hours of shoving metal into a press, I'd go to lunch and look at my scraped-up hands, and I felt like I was living out that James Taylor song, 'The Millworker,' about a factory worker staring at their hands, seeing all these cuts. I thought, 'I'm done. I gotta get out of here.' I did that for awhile, and then I came to Nashville."
Stream this, and all 120 other episodes of No Guitar Is Safe, from your smartphone's Podcasts app, iTunes, Spotify, Google, or wherever else you get your podcasts.
All the latest guitar news, interviews, lessons, reviews, deals and more, direct to your inbox!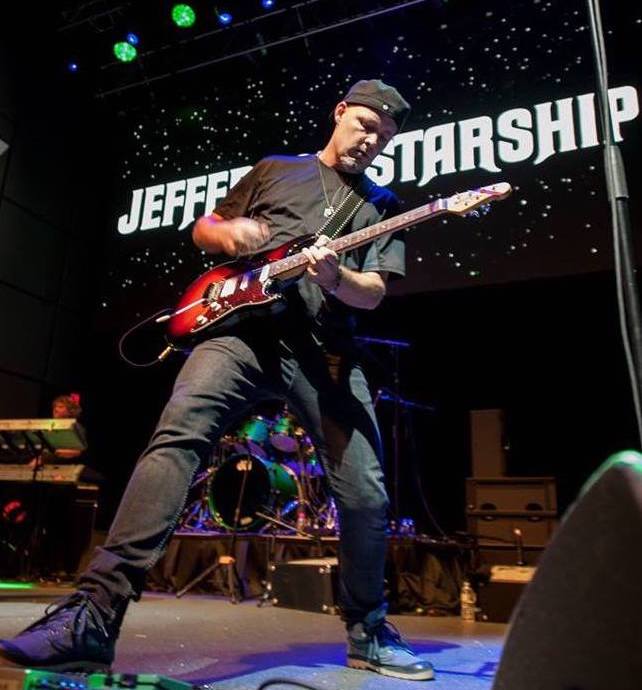 Los Angeles Editor, Guitar Player
Whether he's interviewing great guitarists for Guitar Player magazine or on his respected podcast, No Guitar Is Safe – "The guitar show where guitar heroes plug in" – Jude Gold has been a passionate guitar journalist since 2001, when he became a full-time Guitar Player staff editor. In 2012, Jude became lead guitarist for iconic rock band Jefferson Starship, yet still has, in his role as Los Angeles Editor, continued to contribute regularly to all things Guitar Player.
Watch Jude play guitar here.