Here's Why Bill Frisell and Elvis Costello's 'Deep Dead Blue' Collaboration Is Essential Listening for Every Guitarist
Featuring just two instruments – voice and guitar – this incredible live album shows jazz maestro Bill Frisell has no rival when it comes to stylistic fluidity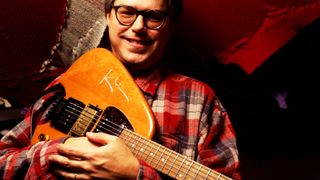 (Image credit: Bob Berg/Getty Images)
Jazz has admittedly been a tangential interest in my life. My mother passed her love of Dixieland and big band to me, providing me with a decent foundation on which to build my modest knowledge of ensemble jazz.
Later in life I cultivated an affection for be-bop, building a library of albums by Thelonious Monk, Miles Davis and John Coltrane.
I dug fusion, but nothing modern clicked with me until I discovered ECM Records in the mid 1970s, several years after its inception.
The label's artists and aesthetic meshed well with my interest in meditative and ambient music, and many of the musicians – like Gary Burton and Ralph Towner – crossed over to other artists I had a liking for.
It was in this way I first came to hear Bill Frisell.
I'd find a cut of his here or explore an album of his there, and be blown away by the beauty of it, the consummate virtuosity of his playing and his engrossing use of looping to create constellations of sound that orbit some ethereal atmosphere of his own making.
But if I'm honest, I'll tell you that it took Elvis Costello for me to appreciate Bill as a musician without borders. I am a huge Costello fan, and when I stumbled upon his and Bill's live 1995 collaboration, Deep Dead Blue, it made me take notice in a way I hadn't before.
I was impressed that a musician I so identified with the world of jazz was working with an artist who, as of 1995, was still seen as something of a musical magpie, whose short-lived flirtations included country, Americana and classical string quartet.
Bill's work with Elvis represented something new. Unlike those other records, Deep Dead Blue featured just two instruments: Elvis's voice and Bill's guitar. Hearing Bill's supportive guitar work – his dynamic combination of restrained phrasing and full chording – and novel voicings gave new life to familiar songs.
It also gave gravitas to Costello, but it blew the doors off my own perceptions of Bill as an artist within the confines of jazz. He's an artist who knows no boundaries. I don't think it's making too much of it to say Bill Frisell has no peer when it comes to his stylistic fluidity, something that has attracted artists from across genres to him.
Bill thinks about and approaches music with an open mind and a sense that every note is a question in an ongoing conversation with his fellow musicians.
Order Elvis Costello and Bill Frisell's Deep Dead Blue here.
All the latest guitar news, interviews, lessons, reviews, deals and more, direct to your inbox!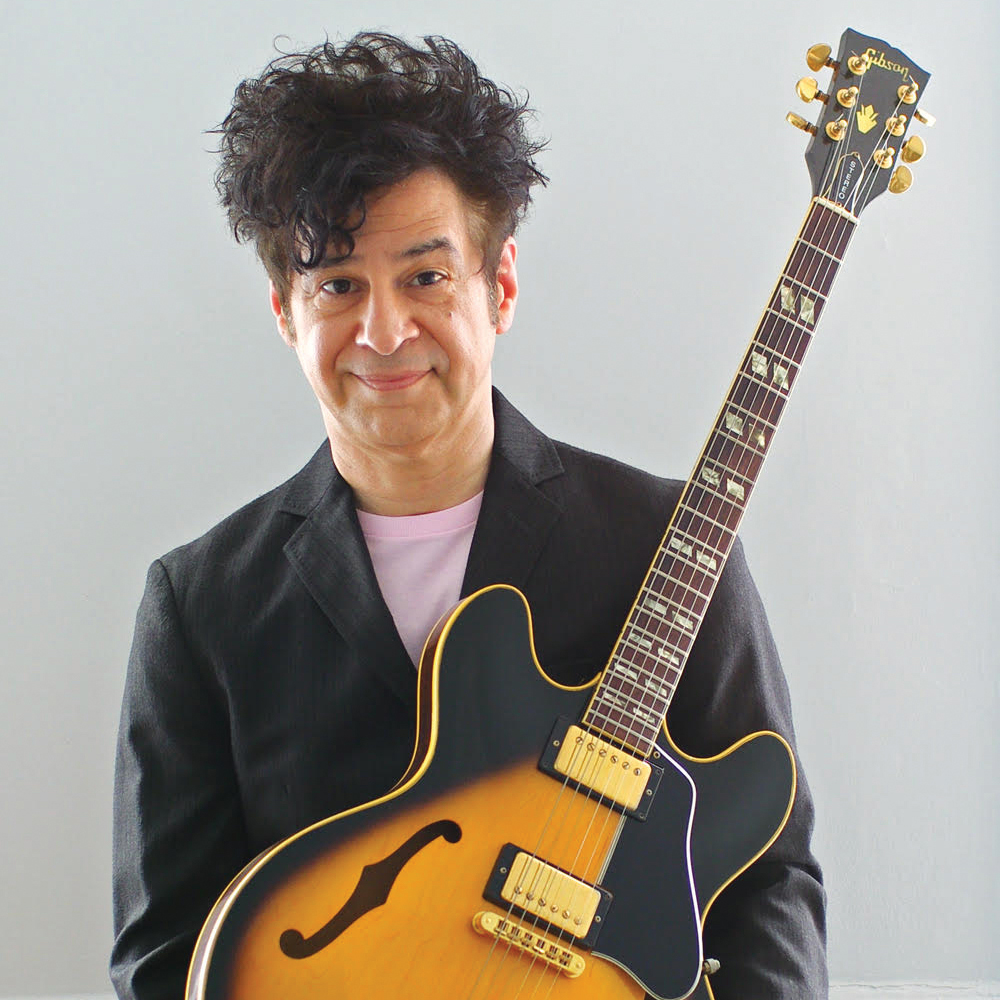 Guitar Player editor-in-chief
Christopher Scapelliti is editor-in-chief of Guitar Player magazine, the world's longest-running guitar magazine, founded in 1967. In his extensive career, he has authored in-depth interviews with such guitarists as Pete Townshend, Slash, Billy Corgan, Jack White, Elvis Costello and Todd Rundgren, and audio professionals including Beatles engineers Geoff Emerick and Ken Scott. He is the co-author of Guitar Aficionado: The Collections: The Most Famous, Rare, and Valuable Guitars in the World, a founding editor of Guitar Aficionado magazine, and a former editor with Guitar World, Guitar for the Practicing Musician and Maximum Guitar. Apart from guitars, he maintains a collection of more than 30 vintage analog synthesizers.