Watch David Bowie Guitar Genius Mick Ronson Perform His Epic "The Width of a Circle" Solo
We examine the technique and tone of the late, great Spiders from Mars guitarist.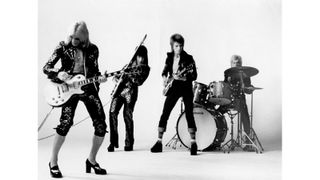 (Image credit: Michael Ochs Archives/Getty Images)
On this day, in 1993, Mick Ronson sadly passed away aged 46. Though he is remembered fondly for his stellar work with the likes of Bob Dylan, Lou Reed and Morrissey it was during his rock star-forging tenure with David Bowie that he shone most brightly.
Having been recruited by Bowie in 1970, Ronson entered the studio that spring to record The Man Who Sold the World. Together, the band created a new, often heavier sound infused with Ronson's wild, Jeff Beck-inspired electric guitar wizardry.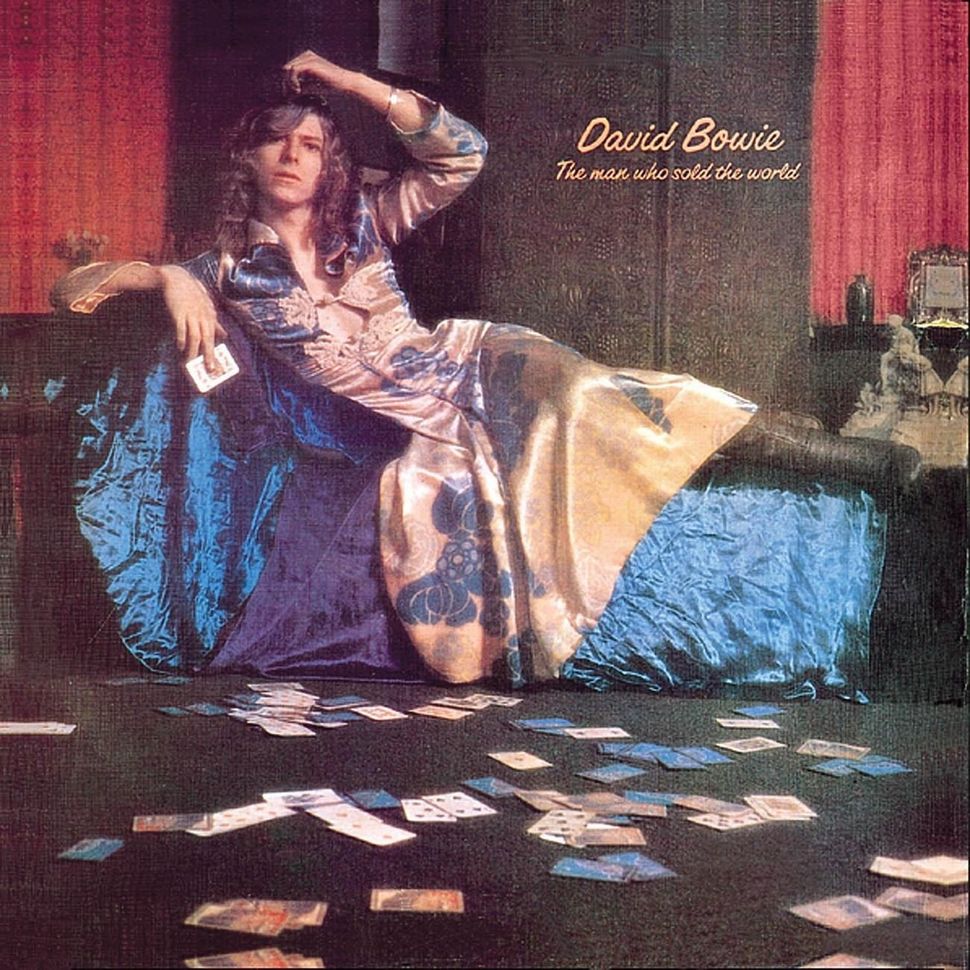 Ronson's playing techniques were eccentric, but they worked.
One unusual attribute was that, unlike most other guitarists, he kept his left-hand fingernails fairly long. He claimed that this enabled him to get his nails under the strings to create the kind of extreme vibrato that led some listeners to believe he was using a trem, or play extraordinary bends that sounded like he was deploying a slide.
This was shown off to devastating effect on The Man Who Sold the World's epic opener, "The Width of a Circle."
To this end, he kept his guitars subtly detuned, preferring to bend a slightly flattened string into pitch. His idol Jeff Beck used to do something similar during his Yardbirds years.
In this video clip from the David Bowie essential Ziggy Stardust And The Spiders From Mars: the Motion Picture, Ronson performs a jaw-dropping guitar solo during a rendition of "The Width of a Circle."
While pulling out all the stops here, it's easy to see why he is often considered to be the most iconic of Bowie's guitar slingers.
Few major guitarists have ever seemed fundamentally less interested in gear than Ronson. Though he did indeed carry backup instruments on tour (and did occasionally use them), Ronno concentrated primarily on one main guitar at a time.
His most famous guitar throughout the Bowie years and beyond was his stripped 1968 Les Paul Custom which he had bought new in 1968 and played until it was literally worn-out – the neck had been broken and repaired one time too many – and Ronson eventually donated it to the Hard Rock Café in Australia.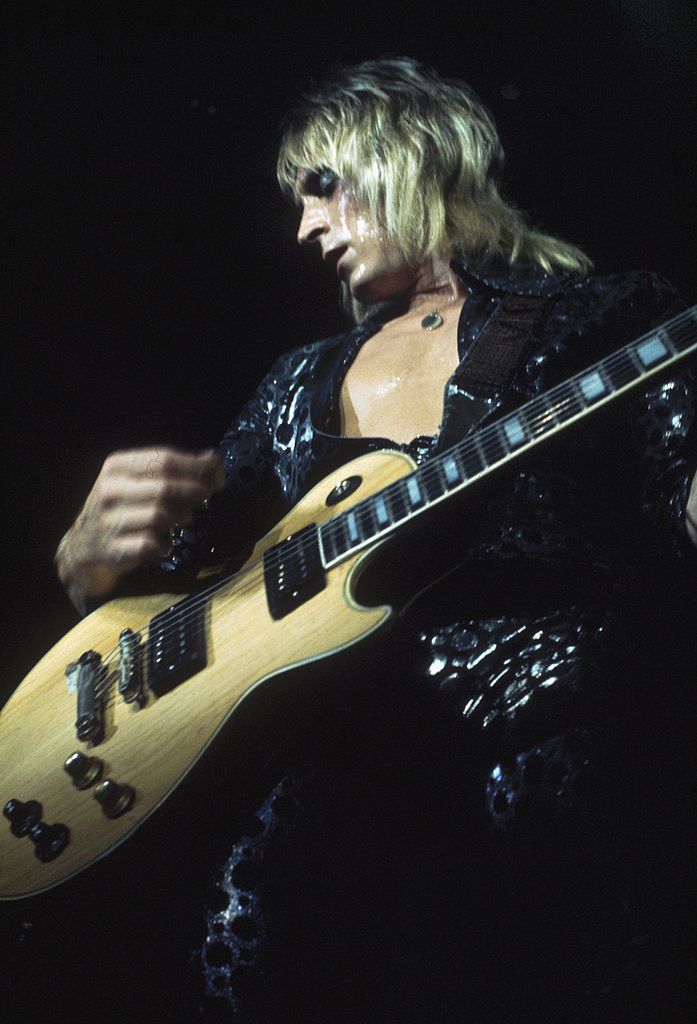 Thereafter, he switched to a blue rosewood-'board Telecaster, which sustained him through the remainder of his career (though studio pics shot during the Heaven and Hull sessions show him with a white, Floyd Rose-loaded, maple-fretboard, single-humbucker Superstrat of unknown provenance).
He reverted back to Les Pauls, or other humbucker-loaded guitars, for his slide work.
From the Spiders era through his ill-fated solo career, his even more ill-fated tenure with Mott the Hoople, and during his first collaboration with Ian Hunter, Ronson's guitar amp of choice was a 200-watt Marshall Major head (the same model favored by Ritchie Blackmore) through a single Marshall 4x12.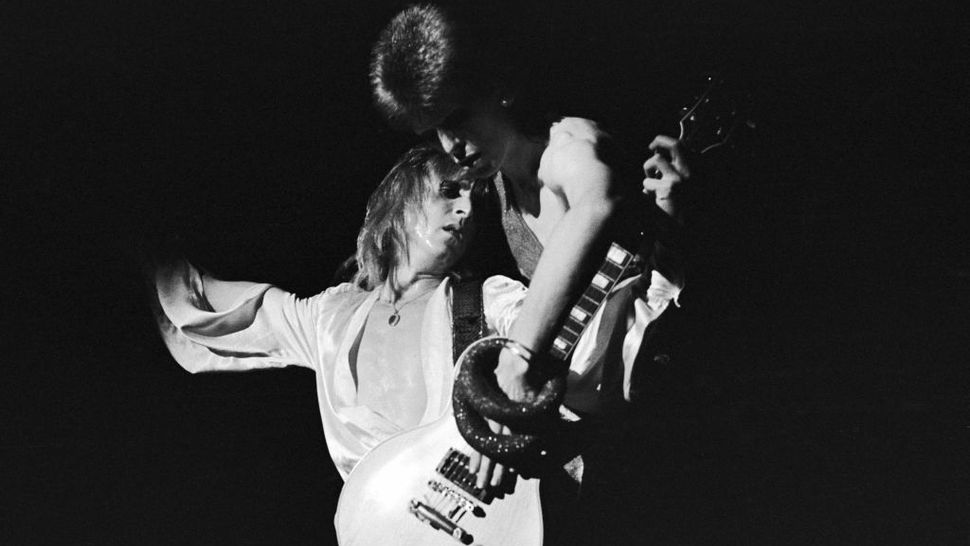 When he relocated to the U.S., he discovered Mesa/Boogie amps and used them for most of the rest of his life (apart from a brief flirtation with Music Man amps during the sessions for Hunter's You're Never Alone With a Schizophrenic album and the subsequent tour immortalized on the Welcome to the Club live album), preferring a combo for studio work and a Mesa head with Marshall cab for live work.
Despite using a Marshall Supa Fuzz and a Tone Bender fuzz pedal, owned previously – allegedly – by Pete Townshend to generate added grit during his tenure with the Spiders, Ronno's main tonal "secret weapon" was his Vox wah pedal, generally left stationary somewhere near the midpoint of its sweep.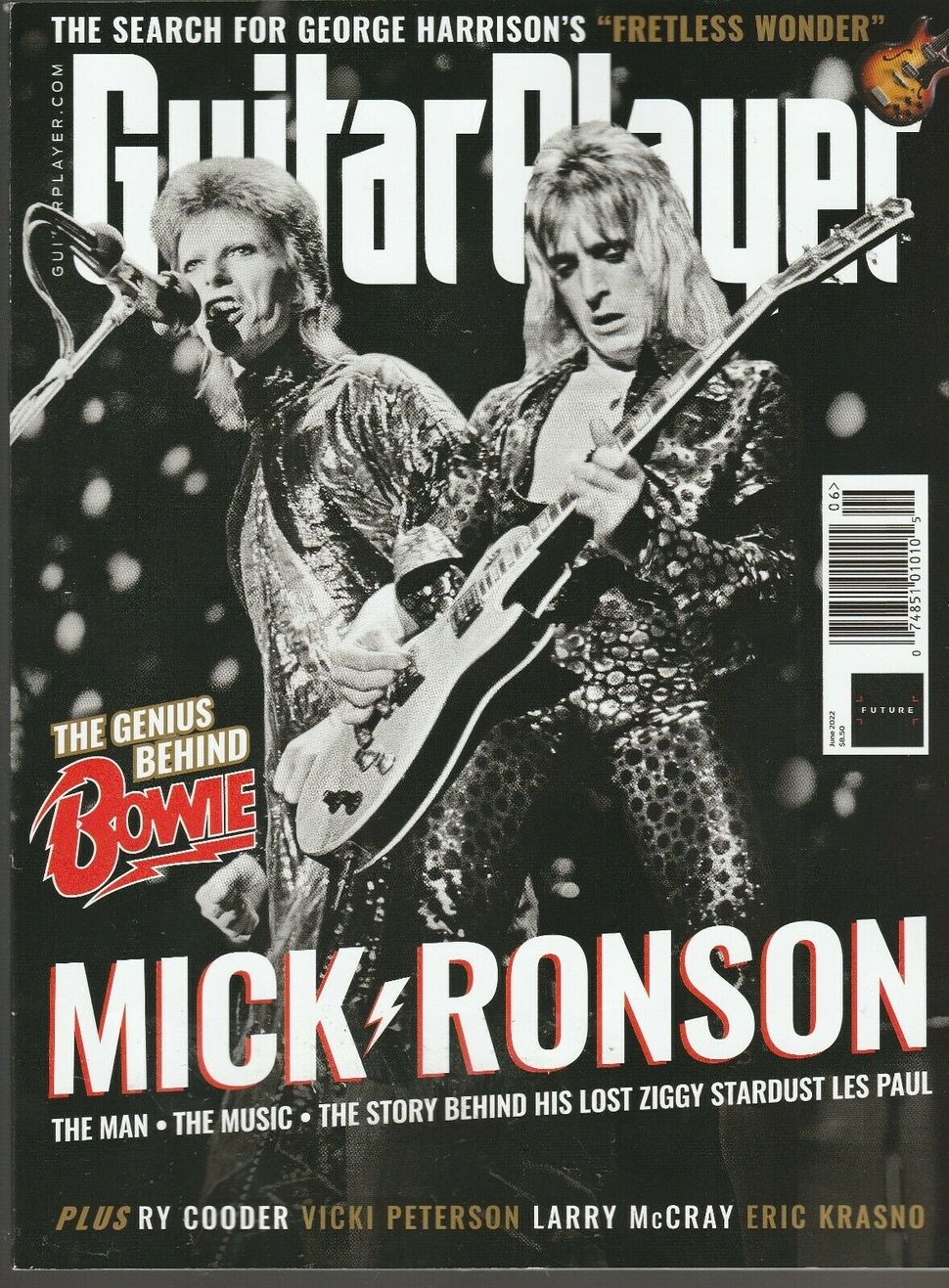 Don't miss the June 2022 issue of Guitar Player where we take a deep dive into the story of the man, the music and the gear, including the tale of Mick Ronson's lost Ziggy Stardust Les Paul.
All the latest guitar news, interviews, lessons, reviews, deals and more, direct to your inbox!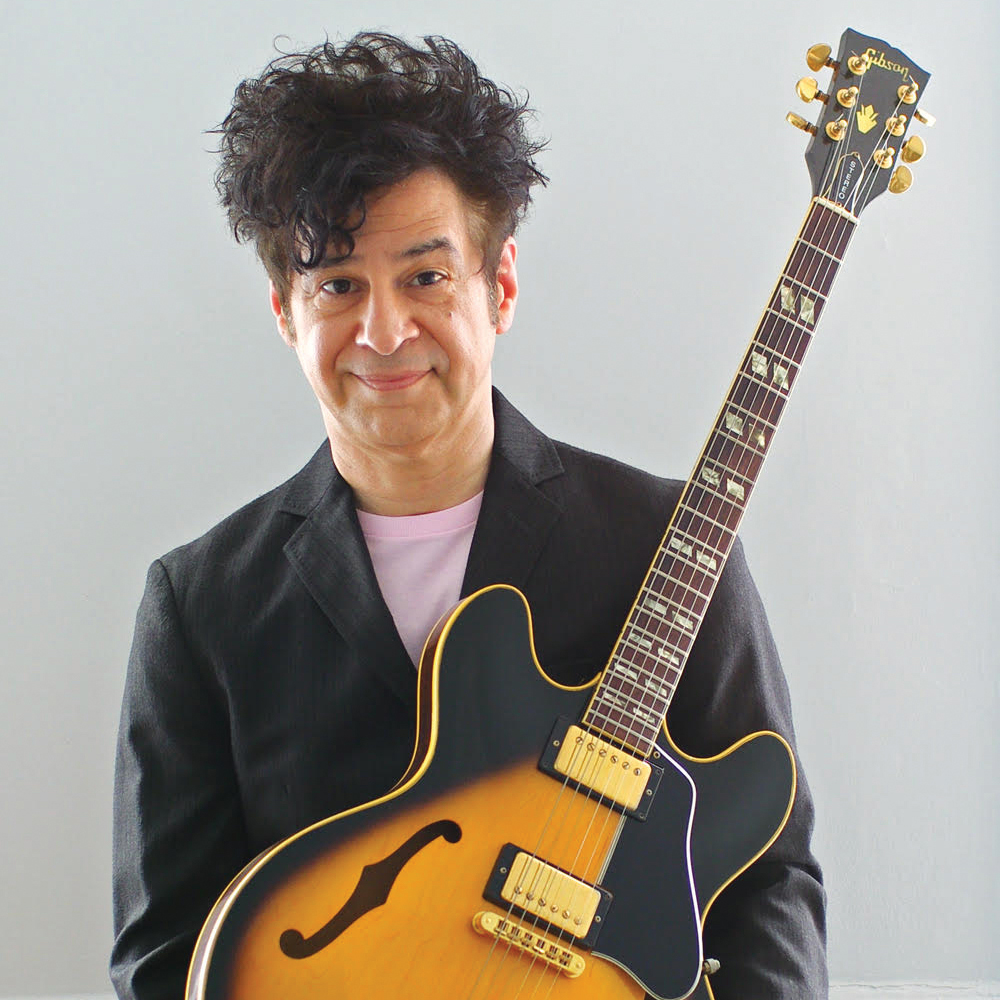 Guitar Player editor-in-chief
Christopher Scapelliti is editor-in-chief of Guitar Player magazine, the world's longest-running guitar magazine, founded in 1967. In his extensive career, he has authored in-depth interviews with such guitarists as Pete Townshend, Slash, Billy Corgan, Jack White, Elvis Costello and Todd Rundgren, and audio professionals including Beatles engineers Geoff Emerick and Ken Scott. He is the co-author of Guitar Aficionado: The Collections: The Most Famous, Rare, and Valuable Guitars in the World, a founding editor of Guitar Aficionado magazine, and a former editor with Guitar World, Guitar for the Practicing Musician and Maximum Guitar. Apart from guitars, he maintains a collection of more than 30 vintage analog synthesizers.