"I Didn't Have to Worry About Trying to Prove Myself": John Frusciante Retraces His Path to Musical Excellence on Fellow Red Hot Chili Pepper Flea's 'This Little Light' Podcast
Hosted by Flea, this fascinating podcast episode reveals how John Frusciante "really found his voice as a musician"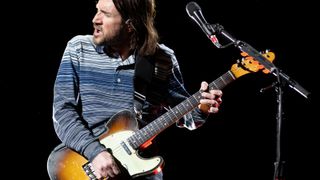 (Image credit: Chris Putnam/Future Publishing via Getty Images)
Like so many Red Hot Chili Peppers fans there at the beginning, I first heard John Frusciante on his debut album with the group, 1989's Mother's Milk.
John was just 18 at the time of its recording, a fact unknown to me back then. Listening to his muscular, confident playing on tracks like "Knock Me Down," "Pretty Little Ditty" and the cover of Stevie Wonder's "Higher Ground," I was sure the Chilis had snagged a guitarist a good 10 years older.
But it was his work on the group's followup, 1991's Blood Sugar Sex Magik, that blew me away, just as it did every other fan.
It was immediately clear that Mother's Milk had barely scratched the surface of his talent, that there was so much more to come – and John was not one to rest on his laurels.
More than 30 years after those albums, John continues to push himself and his talents toward virtuosity – not the kind of performative perfection we typically associate with the term, but a wholeness with his art and his fellow musicians.
Consider John's view of music theory: "For me, the purpose of knowing the theory is to have an understanding of why I'm feeling a particular emotion," he told Guitar Player.
Or his place in the band's musical arrangements: "Because Flea plays in such an interesting way, I think of intervals not only as the relationship between two notes on my instrument but as the relationship between what I'm doing and what he's doing."
For that matter, consider John's daily guitar regimen. It seems intense. It is intense. But John approaches is with such pleasure that it seems to be as replenishing as meditation.
Earlier this year, Flea launched his This Little Light podcast – an interview-based music education show created and hosted by the Red Hot Chili Peppers bassist and co-founder of the Silverlake Conservatory of Music (a portion of the podcast's proceeds go towards this nonprofit organization's operating costs and scholarship program.)
Inviting guests to talk about their relationship with music – including the teachers, influences, inspirations and lessons that helped shape them – This Little Light focuses on the "creativity, resilience and careers" of a diverse range of notables.
From Patti Smith, Stewart Copeland, and the band's producer Rick Rubin to Jewel, Sheila E. and Tenacious D, there's something for everybody.
Several days ago, Red Hot Chili Peppers vocalist Anthony Kiedis made an appearance following an interview with John Frusciante.
During his conversation with Flea, John recalls his first foray into guitar playing, his initial experience with teachers (good and bad), joining the Red Hot Chili Peppers and developing his own unique style. It's a fascinating insight into the artistic life of a guitarist Flea describes as "the greatest musician I've ever played with."
"I felt something going on inside of me that was bigger than me," recalls John. "That thing instilled in me the belief that I had something to say to the world."
All the latest guitar news, interviews, lessons, reviews, deals and more, direct to your inbox!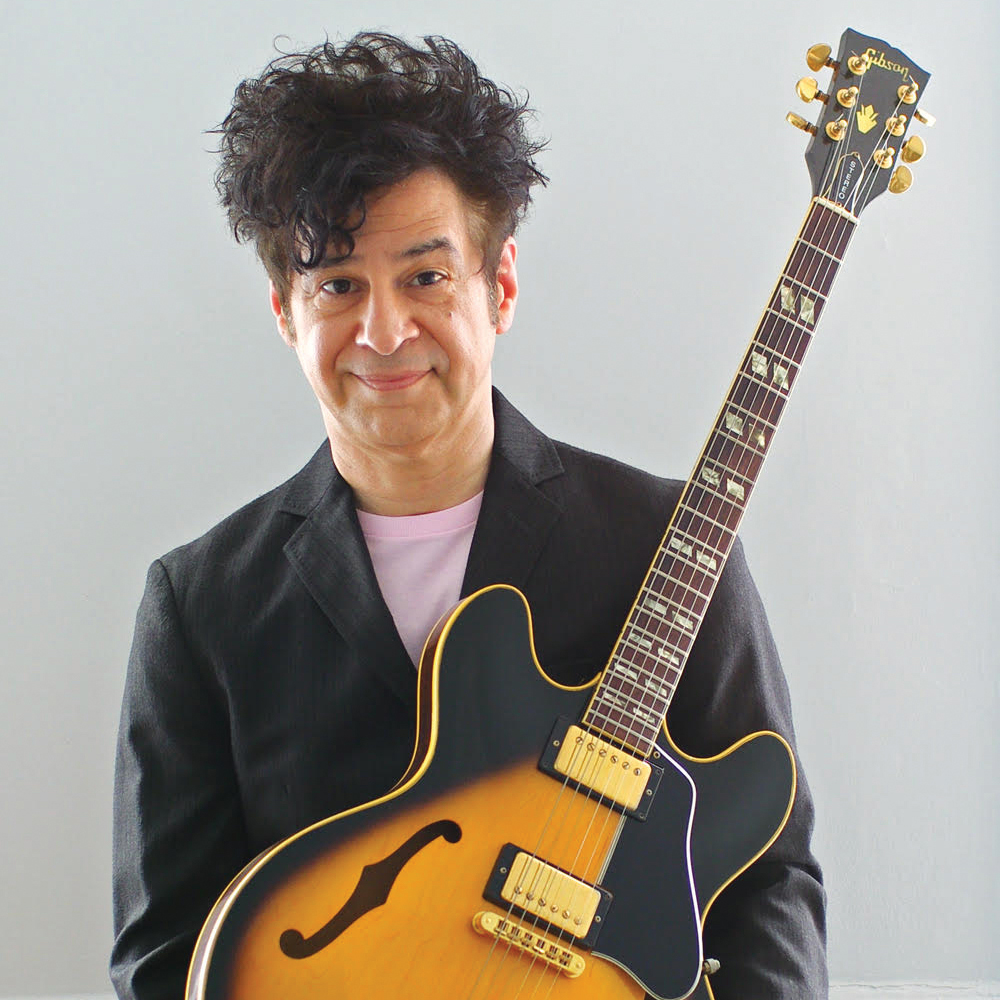 Guitar Player editor-in-chief
Christopher Scapelliti is editor-in-chief of Guitar Player magazine, the world's longest-running guitar magazine, founded in 1967. In his extensive career, he has authored in-depth interviews with such guitarists as Pete Townshend, Slash, Billy Corgan, Jack White, Elvis Costello and Todd Rundgren, and audio professionals including Beatles engineers Geoff Emerick and Ken Scott. He is the co-author of Guitar Aficionado: The Collections: The Most Famous, Rare, and Valuable Guitars in the World, a founding editor of Guitar Aficionado magazine, and a former editor with Guitar World, Guitar for the Practicing Musician and Maximum Guitar. Apart from guitars, he maintains a collection of more than 30 vintage analog synthesizers.