Joe Perry Reveals How Jeff Beck Ended Up with One of His Ultra-Rare Early Klon Centaurs
The Aerosmith six-stringer was involved in a (unintentional, initially) pedal exchange with his guitar hero.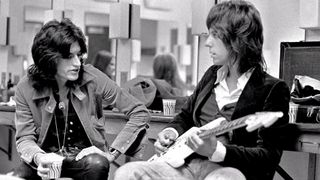 (Image credit: Ron Pownall/Getty Images)
One of the late electric guitar hero Jeff Beck's many famous admirers is Aerosmith's Joe Perry.
Perry saw Beck live at least once on almost all of the latter's tours, and got the chance to perform onstage with his hero on multiple occasions, including at Beck's 2009 Rock and Roll Hall of Fame induction.
Perry also ended up – unintentionally, and over the course of more than 30 years – trading pedals with Beck.
In a new interview with Total Guitar, Perry revealed that, in the band's early days, a member of Aerosmith's team – much to Perry's horror – took advantage of an opportunity to quite literally steal some of Beck's pedalboard secrets.
"When we were just starting to make it in Aerosmith, our manager had been one of the big promoters in Boston and so we were able to get tickets and backstage passes to a Jeff Beck show," Perry explained. "We had a road manager who was a great guy, but he just looked at the world a little different.
"Backstage, I didn't talk to Jeff then but he was using an orange Colorsound. We're driving home and our road manager pulls this orange Colorsound out of his jacket. He said, 'Well, he had six of them so I just picked it up for you!'
"I got really pissed off," the Aerosmith guitarist continued. "I said, 'No, we don't do that! That is not us.' But we were still pretty hand to mouth, and back then getting equipment going back and forth across the pond was a big deal. What was I gonna do – ship it to him?
"I had it for about three weeks and then it got stolen from me. I was actually kind of happy to see it go. I always felt bad about it."
"Later on," Perry told Total Guitar, "me and Brad [Whitford, Aerosmith's other guitarist] were some of the first guys to get some Klon Centaur pedals. We each had three or four of them. They're pretty amazing, and still today they're kind of the '59 Les Paul of pedals.
"I took one of my original ones and after the Rock and Roll Hall of Fame soundcheck [in 2009] I told Jeff the story and said, 'I just want to adjust the karma here, so I want you to have this.' I think he was pretty surprised to get it and I was really happy to give it to him. I've given him a few presents over the years, just to let him know I'm listening."
Beck was inducted into the Rock and Roll Hall of Fame in 2009 by Jimmy Page, his one-time bandmate in the Yardbirds. Beck celebrated his induction with a star-studded performance of "Train Kept A-Rollin'" that featured – along with Perry and Page – Ronnie Wood, Metallica's James Hetfield, Robert Trujillo, Lars Ulrich, Kirk Hammett, and Jason Newsted, and Red Hot Chili Peppers bass guitar player Flea.
To pick up a copy of Total Guitar's full Jeff Beck tribute issue – featuring a number of other salutes to Beck from his fellow guitarists, and much more – visit magazinesdirect.com.
All the latest guitar news, interviews, lessons, reviews, deals and more, direct to your inbox!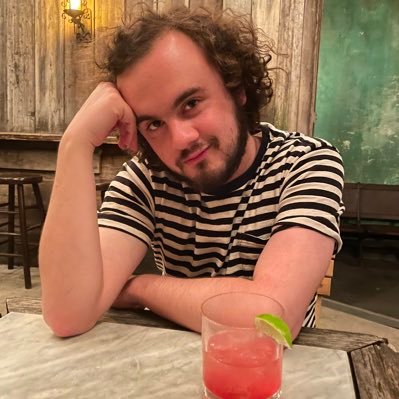 Associate Editor, GuitarWorld.com and GuitarPlayer.com
Jackson is an Associate Editor at GuitarWorld.com and GuitarPlayer.com. He's been writing and editing stories about new gear, technique and guitar-driven music both old and new since 2014, and has also written extensively on the same topics for Guitar Player. Elsewhere, his album reviews and essays have appeared in Louder and Unrecorded. Though open to music of all kinds, his greatest love has always been indie, and everything that falls under its massive umbrella. To that end, you can find him on Twitter crowing about whatever great new guitar band you need to drop everything to hear right now.