GP Presents Joe Satriani on Sunday, October 2 in Oakland, CA – Win Tickets!
Guitar Player welcomes the icon's Earth Tour to the fabulous Fox Theatre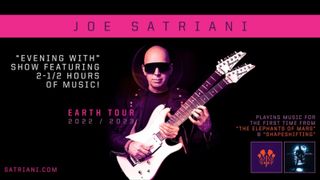 (Image credit: Future)
Satch is back! And he's got tons of new guitar goodness in tow.
The maestro released two albums – 2020's Shapeshifting and this year's The Elephants of Mars – that he hadn't had a chance to perform until now due to pandemic tour postponements, and he'll be playing lots of favorites as well for this epic two-and-a-half hour "evening with" stop at the Oakland Fox on his Earth Tour.
Satriani graced the cover of GP's May issue alongside his former G3 tour mates Eric Johnson and Steve Vai for a feature looking back at the historic celebration of guitar virtuosity.
He also went into a deep discussion about The Elephants of Mars in this exclusive interview.
"We did everything. We tried the craziest ideas," says Satriani. "And we entertained every notion we had about turning something backwards, upside down, seeing what could happen. I want to show people that an instrumental guitar album can contain far more creative and entertaining elements than people are using right now."
GP's Joe Bosso writes, "There's an aspirational, almost transformative quality running through much of the album, best exemplified by the progressive showpiece 'Sahara' and the cinematic-tinged title cut, on which the guitarist sheds his readily identifiable classic rock tone and embraces a more slippery, exotic tone."
Watch Satriani's tripped out sci-fi music video for the title track, "The Elephants of Mars" here...
Help the official video for "Sahara" get to two million views on YouTube...
Satriani is always generous with his copious knowledge of how to play and sound better, and in our October issue he offers his top ten tips for guitarists. We'll be giving copies away at the show on October 2, plus you can read the article online here.
The top-shelf band on Satriani's Earth Tour is drummer Kenny Aronoff (John Mellencamp, John Fogerty), bassist Bryan Bellar (Aristocrats, Mike Keneally) and keyboardist Rai Thistlethwayte (Thirsty Merc).
Call friends and make plans for an unforgettable evening in Oakland on the first Sunday in October.
Tickets are going fast. Get yours here.
WIN TICKETS!
For a chance to win a pair of tickets to see GP Presents Joe Satriani send an email to gp@jimmyleslie.com with "Satch" in the subject and simply include a sentence about yourself and why you want to go.
Phone contact greatly appreciated for confirmation.
Winner must provide his or her own transportation to the Fox Theatre in Oakland, California on Sunday, October 2, and have his or her own accommodations in the Bay Area.
Best of luck!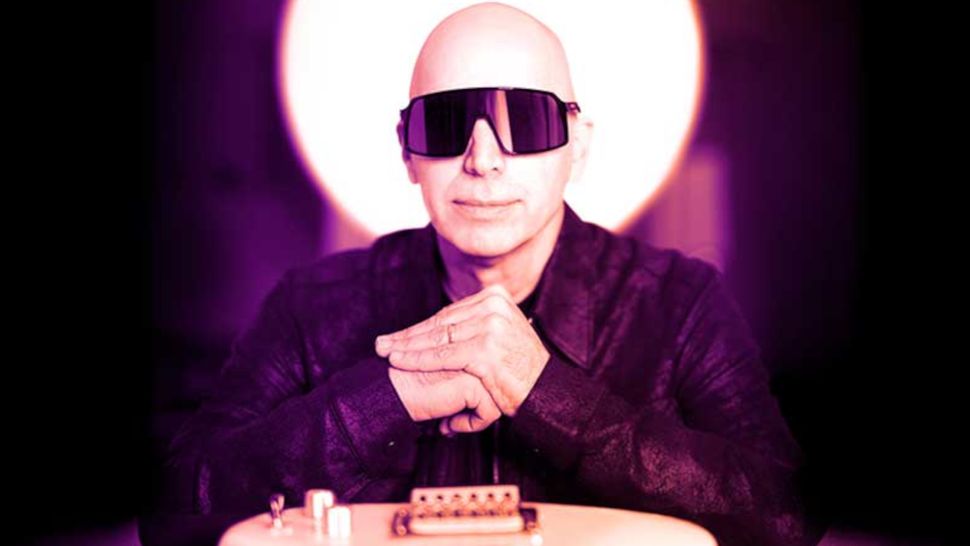 EVENT DETAILS
Guitar Player Presents Joe Satriani
Sunday, October 2
The Fox Theatre
1807 Telegraph Avenue, Oakland CA 94612
Phone: (510) 302-2250
6:30pm doors, 7:30pm show; All Ages; COVID Info
Free Guitar Player magazines, Martin strings, Mesa/Boogie pedal raffle
All the latest guitar news, interviews, lessons, reviews, deals and more, direct to your inbox!
Jimmy Leslie has been Frets editor since 2016. See many Guitar Player- and Frets-related videos on his YouTube channel, and learn about his acoustic/electric rock group at spirithustler.com.