The Incredible Story of How a Guitar Magazine Helped Find John Lennon's Long-Lost Gibson J-160E
Missing since 1963, this iconic Beatles guitar was found over half a century later and sold at auction for $2.4 million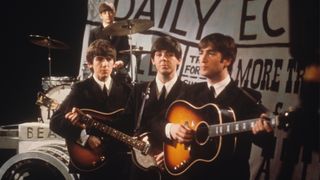 (Image credit: David Redfern/Redferns)
For its spring 2012 issue, the now-defunct Guitar Aficionado ran a cover feature about George Harrison's most significant guitars, which were among the instruments featured in the then-new iPad app The Guitar Collection: George Harrison.
I was managing editor of Guitar Aficionado at the time, and one of the guitars we included in our story was George's Gibson J-160E acoustic-electric. He and Lennon had each purchased that model in September 1962 at a Liverpool music store called Rushworth's.
It's these guitars you hear on early Beatles cuts like "Love Me Do" and "P.S. I Love You," and Lennon's guitar is most likely the one he used to write many of the group's early hits, including "I Want to Hold Your Hand" and "Please Please Me."
Oddly, at some point after purchasing the guitars, Lennon and Harrison swapped them with one another, either intentionally or perhaps accidentally, as they looked, for all intents and purposes, identical. Either way, it was Lennon's instrument that went missing, presumed stolen, in December 1963, following the Beatles' Christmas performances at the Astoria Cinema in Finsbury Park, London.
The guitar's fate remained a mystery for the next 50 years. But in 2014, a U.S. guitarist named John McCaw spotted the Guitar Aficionado issue with the Harrison collection sitting on a pile of magazines.
Curious, he opened it and read about Harrison's J-160E, noting that its serial number was only four away from that of the J-160E he'd purchased from a friend in 1969 for $175. He also noticed, in a photo of Lennon's guitar, a few telltale spots similar to the wear and tear on his instrument.
Using a video of the Beatles performing "I Want to Hold Your Hand," in which Lennon plays his J-160E, McCaw compared the guitars and noticed the pickguards had a similar pattern, leading him to contact Beatles gear expert Andy Babiuk.
With a little further sleuthing, McCaw learned that he was in fact the owner of John Lennon's long-lost guitar, making it one of the most substantial gear finds in rock and roll history.
The Gibson went on to sell at auction for $2.4 million, with a portion of the proceeds going to Spirit Foundations Inc, a charity organization founded by Yoko Ono and John Lennon to help battle cervical cancer.
As a Beatles fan, I was thrilled to know our magazine had played a small role in solving the mystery of Lennon's missing guitar.
All the latest guitar news, interviews, lessons, reviews, deals and more, direct to your inbox!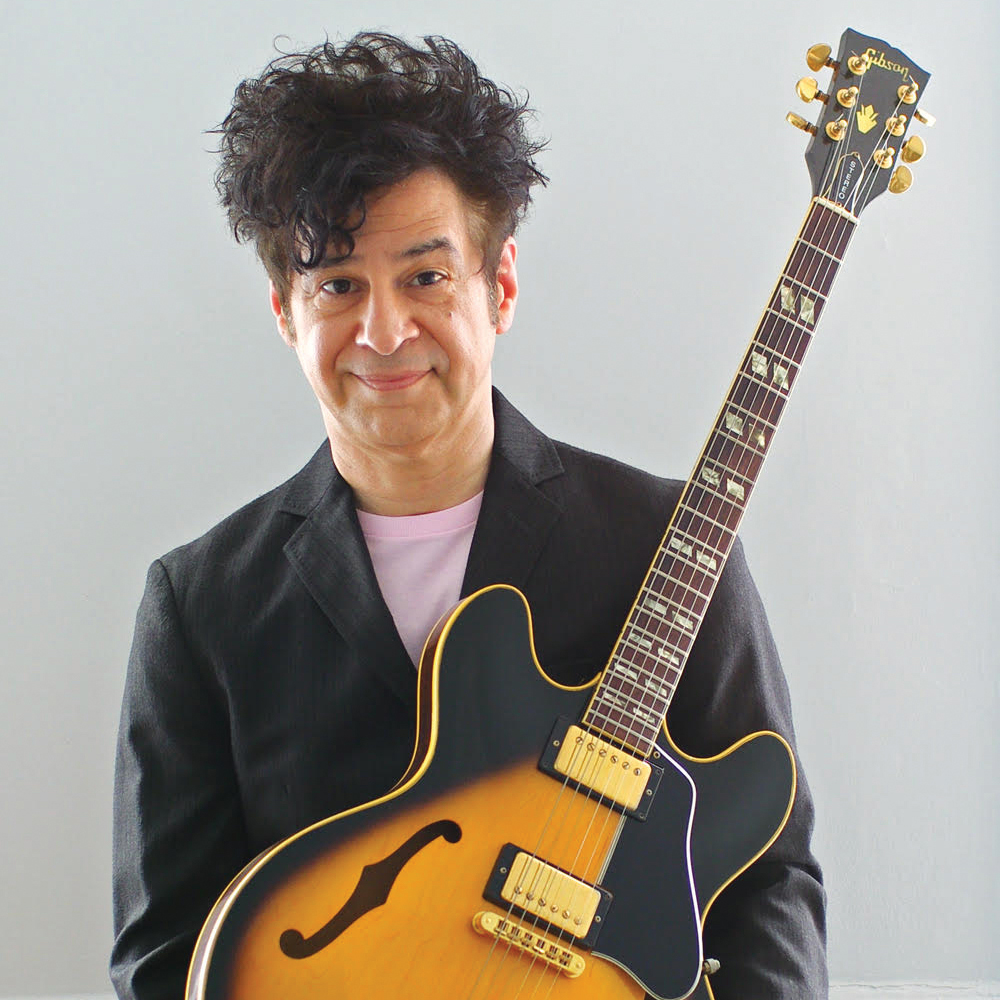 Guitar Player editor-in-chief
Christopher Scapelliti is editor-in-chief of Guitar Player magazine, the world's longest-running guitar magazine, founded in 1967. In his extensive career, he has authored in-depth interviews with such guitarists as Pete Townshend, Slash, Billy Corgan, Jack White, Elvis Costello and Todd Rundgren, and audio professionals including Beatles engineers Geoff Emerick and Ken Scott. He is the co-author of Guitar Aficionado: The Collections: The Most Famous, Rare, and Valuable Guitars in the World, a founding editor of Guitar Aficionado magazine, and a former editor with Guitar World, Guitar for the Practicing Musician and Maximum Guitar. Apart from guitars, he maintains a collection of more than 30 vintage analog synthesizers.