George Harrison's Four Key Late-'60s Guitars
Learn more about a quartet of George Harrison's favorite guitars from The Beatles' final years.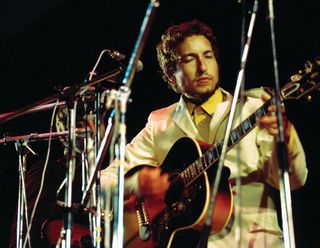 (Image credit: David Redverns/Redferns/Getty Images)
This quartet of guitars defined George Harrison's musical output in the late 1960's, both with and without The Beatles.
Learn more about these amazing instruments – how they were acquired, what they were used on, and where they ended up afterwards – in our feature below.
1. Gibson J-200
Harrison bought his sunburst Gibson J-200 while in the U.S. in 1968 and used it briefly over the following year. Abbey Road technical engineer Brian Gibson told Beatles Gear author Andy Babiuk that Harrison played the J-200 when recording his original acoustic demo of "While My Guitar Gently Weeps" at the studio on July 25, 1968.
Photos from the White Album sessions show him using it, and he presumably played it on the recording of "While My Guitar Gently Weeps" that appears on the album.
Sometime after the record's completion in late 1968, Harrison gave the guitar to Bob Dylan, who posed with the instrument on the cover of his 1969 release, Nashville Skyline. The J-200 was among the guitars Dylan used when he performed at the Isle of Wight on August 31, 1969.
2. 1957 Gibson Les Paul
Harrison's Les Paul began life as a goldtop and was briefly owned by the Lovin' Spoonful's John Sebastian. He traded it to McCoys guitarist Rick Derringer in exchange for an amp after Sebastian's failed during their groups' tour.
Derringer described the Les Paul as "a very, very used guitar, even when I got it," and took it to Gibson to be refinished in the same red used at the time for the company's SG models.
Unhappy with the guitar's performance and feel after its refinishing, he sold it to Dan Armstrong's guitar store in New York City. A few days later, Eric Clapton purchased the guitar but seldom played it.
In August 1968, he gave it to Harrison, who dubbed it Lucy and used it on the White Album, Let It Be, and Abbey Road. The guitar was stolen from his Beverly Hills home during a 1973 burglary and sold. Harrison negotiated with the Les Paul's buyer for its return and kept the guitar until his death.
3. 1961 Fender Stratocaster
Harrison's 1961 Strat is one of two in Sonic Blue finish purchased for Harrison and Lennon in 1965 while they were recording Help! These were the first Fender guitars owned by the Beatles. Harrison used his Strat extensively on Rubber Soul, including on the track "Nowhere Man."
In 1967, he painted it with fluorescent Day-Glo paint and dubbed it Rocky. In this guise, the guitar made appearances that year in the Beatles' live performance of "All You Need Is Love" on Our World, the first global satellite TV program, and in the film Magical Mystery Tour, during the segment where the Beatles mime to "I Am the Walrus."
Harrison continued to use the guitar with the Beatles and began to employ it for slide work around 1969 or 1970. On the advice of Ry Cooder, he raised the bridge and used heavier-gauge strings, noting, "and then I found it was a much better sound."
4. Fender Rosewood Telecaster
Although Harrison and Lennon owned Stratocasters, and McCartney had an Esquire, the group were forever associated with Rickenbacker and Gretsch guitars, which they performed with.
In the summer of 1968, Don Randall, Fender's head of sales at the time, worked out a deal to provide the Beatles with a raft of the company's gear, including a then-new Rosewood Telecaster for Harrison, which he received at the end of 1968 and put to use in January 1969 as the Beatles began work on Let It Be.
The guitar can be seen in the Beatles' famous rooftop concert at Apple Corps, the group's last public performance. Harrison continued to use the guitar during the making of Abbey Road before giving it to Delaney Bramlett, who auctioned it in 2003. The winning bid of $434,750 was placed by an intermediary for Harrison's widow, Olivia.
All the latest guitar news, interviews, lessons, reviews, deals and more, direct to your inbox!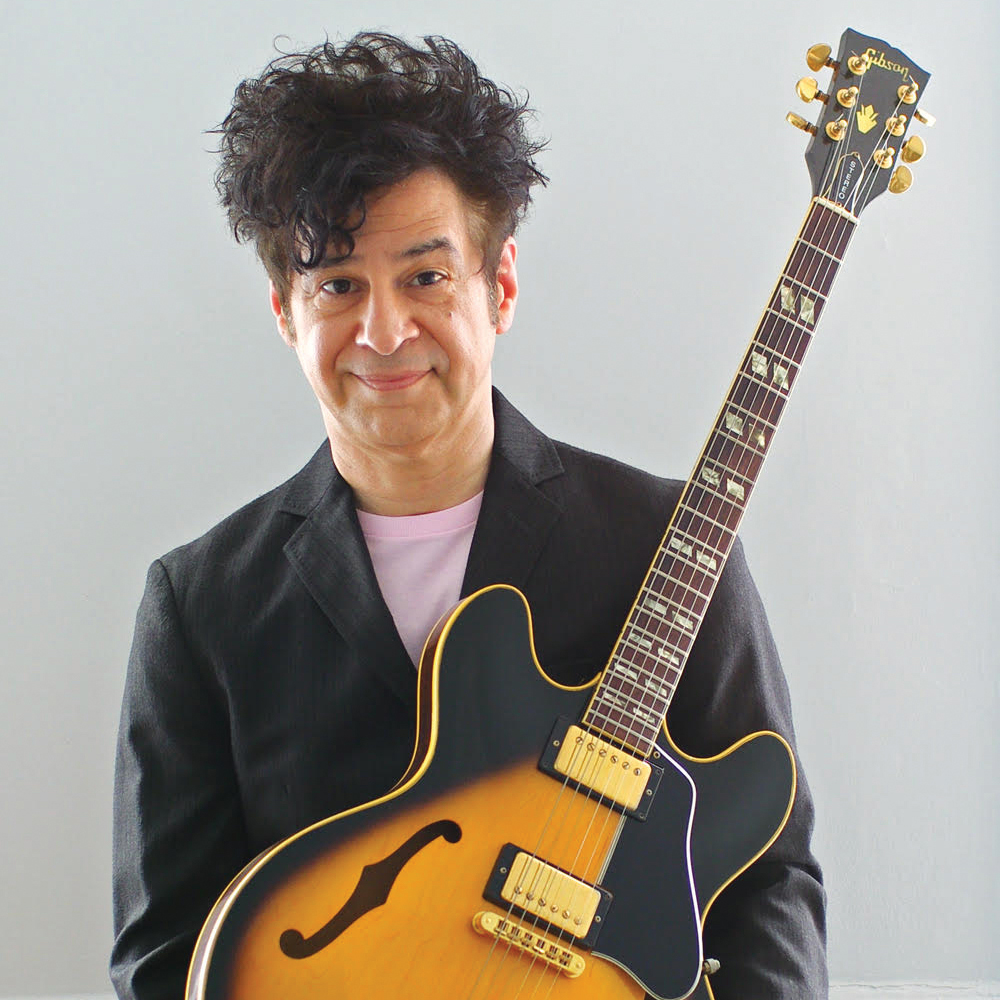 Guitar Player editor-in-chief
Christopher Scapelliti is editor-in-chief of Guitar Player magazine, the world's longest-running guitar magazine, founded in 1967. In his extensive career, he has authored in-depth interviews with such guitarists as Pete Townshend, Slash, Billy Corgan, Jack White, Elvis Costello and Todd Rundgren, and audio professionals including Beatles engineers Geoff Emerick and Ken Scott. He is the co-author of Guitar Aficionado: The Collections: The Most Famous, Rare, and Valuable Guitars in the World, a founding editor of Guitar Aficionado magazine, and a former editor with Guitar World, Guitar for the Practicing Musician and Maximum Guitar. Apart from guitars, he maintains a collection of more than 30 vintage analog synthesizers.