More than just a phaser, the Warm Audio Jet Phaser offers an intoxicating and authentic flavor of the 1970s.
Pros
+

Fantastic Leslie tones, with ramp effect.

+

Phase-and-fuzz combos offer a unique way to stand out for solos.

+

Great build quality.
Cons
-

Requires a solid foot of pedalboard real estate.
You can trust Guitar Player. Our expert reviewers spend hours testing and comparing guitar products so you can choose the best for you. Find out more about how we test.
Oh, to re-live the early 1970s, when an effect pedal was allowed to take up a square foot of floor space and look good doing it. Warm Audio lets guitarists relive those days with its new Jet Phaser, a faithful recreation of the original "jet phase" circuit found in Roland's AP-7 Jet Phaser, a shag carpet–era effect that combined a phaser with a fuzz capable of creating downright filthy tones.
The pedal was a favorite of Sly and the Family Stone bassist Larry Graham, and anyone who's heard Ernie Isley's searing lead tones on the Isley Brothers' "Who's That Lady?" knows how downright funky it can be.
Guitarists with a home studio will likely recognize Warm Audio's name from the company's excellent re-creations of classic Neve mic preamps and EQs as well as their extremely popular takes on the LA-2 and 1176 compressors.
The company is now bringing the same high-quality sounds and build to guitar effects. Indeed, the Jet Phaser is a sturdy and sizable pedal featuring bulletproof construction in the form of a steel chassis with wood end cheeks.
It measures an impressive 10.25 by 6.5 by 2.25 inches and weighs a whopping 4.6 pounds! But inside that hulking device sit premium components, including carbon film resistors and film capacitors, giving us assurance that Warm set out to re-create the Jet Phaser's gooey sonic stew with the proper ingredients.
Like the original, the Warm unit has controls for Jet (i.e. fuzz) output, phaser resonance, slow rate (which governs the modulation rate when the Jet Phaser is set in Slow mode), and a six-step mode switch for choosing the style of phase. The one alteration from the original spec is a switch to select powering the pedal from its battery or the included 18-volt adaptor.
The pedal's pair of foot switches includes a true-bypass on/off selector and a speed control to ramp the phaser, Leslie-style, from slow to fast and vice versa. Single input and output jacks are on the back panel, and the battery compartment is accessed on the pedal's underside.
To start, select one of the Jet Phaser's six modes, which include four Jet (phase-and-fuzz) and a pair of phase-only clean options. The phase-and-fuzz varieties include two bright and two dark fuzzes, each with options for shallow or deep phase.
The phase-only settings offer shallow and deep phasing with no fuzz. I found the Phase 1 mode perfect for rhythm, sustained strums and plinky arpeggations, providing the expressive, liquid tones beloved by fans of rotary speakers. Phase 2 is simply a deeper, more dramatic and more obvious version of the same. Switching over to the Jet modes reveals the dirty side of this pedal's character.
Mode one delivers grit at the expense of phase by attenuating the lower frequencies of the latter effect. Mode two, on the other hand, intensifies the phaser's swirl, and adding resonance here gave a searing edge to the modulated texture and brought this pedal closest to emulating the sound of a jet engine.
Modes three and four were comparatively mellower, cutting away the upper frequencies and allowing the phaser and fuzz circuits to meld their effects into a swirling snarl.
But great tones are just part of this pedal's appeal. Because the Jet control governs the pedal's output only when one of the Jet modes is in use, it can serve double duty as a boost for solos. In addition, by continuously pressing the Fast/Slow foot switch, you can force the Jet Phaser's modulation to ride at the "in-between speeds," just like a real Leslie cabinet.
In sum, the Warm Audio Jet Phaser is two great boxes in one: a beautiful-sounding phaser with a convincing Leslie effect, and a whacked-out fuzz-and-phaser for those times when you want all ears on your tone — and maybe even all eyes on your pedal.
Specifications
PRICE: $199 street
CONTROLS: Adapter/battery switch, Jet (fuzz) level, six-way mode switch, resonance, slow rate. Bypass and fast/slow foot switches. I/O Mono input and output
POWER: Two 9-volt batteries or 18-volt adapter (supplied)
DIMENSIONS: 10.25" x 6.4" x 2.25"
BUILT: China
CONTACT: Warm Audio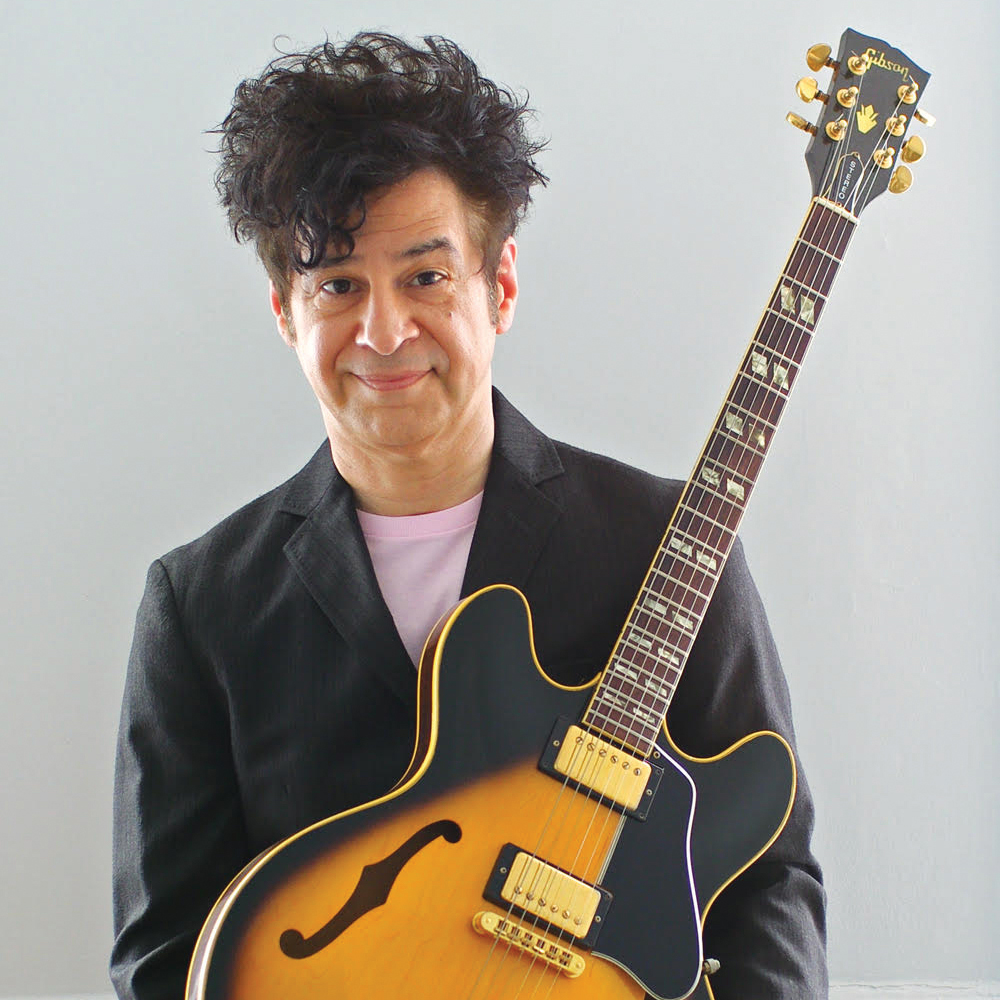 Guitar Player editor-in-chief
Christopher Scapelliti is editor-in-chief of Guitar Player magazine, the world's longest-running guitar magazine, founded in 1967. In his extensive career, he has authored in-depth interviews with such guitarists as Pete Townshend, Slash, Billy Corgan, Jack White, Elvis Costello and Todd Rundgren, and audio professionals including Beatles engineers Geoff Emerick and Ken Scott. He is the co-author of Guitar Aficionado: The Collections: The Most Famous, Rare, and Valuable Guitars in the World, a founding editor of Guitar Aficionado magazine, and a former editor with Guitar World, Guitar for the Practicing Musician and Maximum Guitar. Apart from guitars, he maintains a collection of more than 30 vintage analog synthesizers.