Pros
+

Large and lush modulated octave reverbs.

+

Fun and unusual effects.

+

Expression pedal input with assignable control.
You can trust Guitar Player. Our expert reviewers spend hours testing and comparing guitar products so you can choose the best for you. Find out more about how we test.
EarthQuaker Devices has made uncommon reverbs a specialty of its extensive pedal line. Yes, you can opt for an amp-like spring reverb with the company's Ghost Echo, or hi-fidelity digital delay and reverb with the Dispatch Maker.
But, I've also been drawn to EQD pedals like Afterneath, which uses a multitude of short digital delays to create everything from scattered, rhythmic echoes to cavernous reverbs with multiple reflections, and Levitation, which lets you regenerate the higher frequencies of the trails to create harmonic ringing reverbs.
Astral Destiny is the latest reverb pedal in the company's line. It serves up eight types of ambience, some with, and some without, octave effects. As you might guess from the name, these are big-sounding reverbs, with chorus modulation that can make them sound ethereal or haunting.
The eight varieties – selected with the rotary mode control – include Abyss, a large reverb with no octave effect, which is the most "normal" variety of ambience here. The ever-popular Shimmer adds reverb one octave higher to the tail, Sub puts it one octave lower, and Sub Shimmer appends upper and lower octaves.
Astral adds upper and lower octaves, combined with a regenerating tail for reverbs of extended length. Ascend produces upward pitch bending, Descend creates downward pitch bending, and Cosmos adds a regenerating reverb pitched a fifth above the original note.
As explained in the manual, these last three reverbs work best on sustained notes and chords. The length knob sets the tail's duration, and the preset control lets you select from eight included presets, all of which can be edited or overwritten.
Four smaller rotary controls govern the chorus effect's depth and rate, the treble setting (boost to the right, cut to the left), and the dry-to-wet mix. In addition to the Activate foot switch, Astral Destiny has a Stretch foot switch that doubles the length of decay and adds a temporary change in pitch.
Tapping it creates an immediate pitch change, and holding it produces an upward or downward pitch-bend effect whose speed can be adjusted by holding down Stretch while turning the length control.
So far, so good, but EQD has also included an expression input that gives you pedal control over the length, depth, rate, tone, or mix settings, and each preset can be saved with a different expression assignment.
Swapping between Tails and Full Bypass modes is achieved with a simple maneuver using the power cable and the Activate switch. Working left to right through the mode control, the reverbs start with the octave-less Abyss setting – a pleasant and all-around useful reverb – and get progressively otherworldly.
Shimmer does the familiar upper-octave thing, while Sub adds a bit of warm, shadowy heft one octave below. Sub Shimmer and Astral are both great for wide, sky-and-Earth-cracking reverbs, and Astral's long, slithery tail gave single notes a symphonic-like sustain.
I especially liked the lush Cosmos setting, with its regenerating fifth, which imparted a glimmering, celestial effect to sustained notes and chords. For expansive, heavenly reverbs, this is hands down one of my favorites. With any of these modes, the chorus modulation can add everything from subtle richness to cyclonic undulations.
I'll admit, I was initially at a loss to make good use of the Ascend and Descend modes, as the reverbs are pitched, respectively, about a semitone above and below that of your original signal.
However, once I connected an expression pedal and assigned it to the mix control, I was able to bring the effect in and out at will, adding clouds of sonic menace that made sustained chords more interesting. Similarly, the pitch-bending effect available on the Stretch foot switch delivers a fun vintage video arcade–style effect that's perfect for punctuating solos or adding out-of-this-world sonic flourishes.
Overall, Astral Destiny is a welcome new flavor in EarthQuaker's lineup, and an inspiring effect for any guitarist looking for modulated octave reverbs combined with a wide range of sonic-stretching capabilities.
Specifications
PRICE: $199 street
CONTROLS: Preset, length, mode (Abyss, Shimmer, Sub, Sub Shimmer, Astral, Ascend, Descend, Cosmos), mod depth and rate, tone, mix. Stretch and Activate foot switches
I/O: Input, output, expression input
DIMENSIONS: 4.65" x 3.65" x 2.25"
POWER: 9 volts DC (not included)
BUILT: USA
CONTACT: EarthQuaker Devices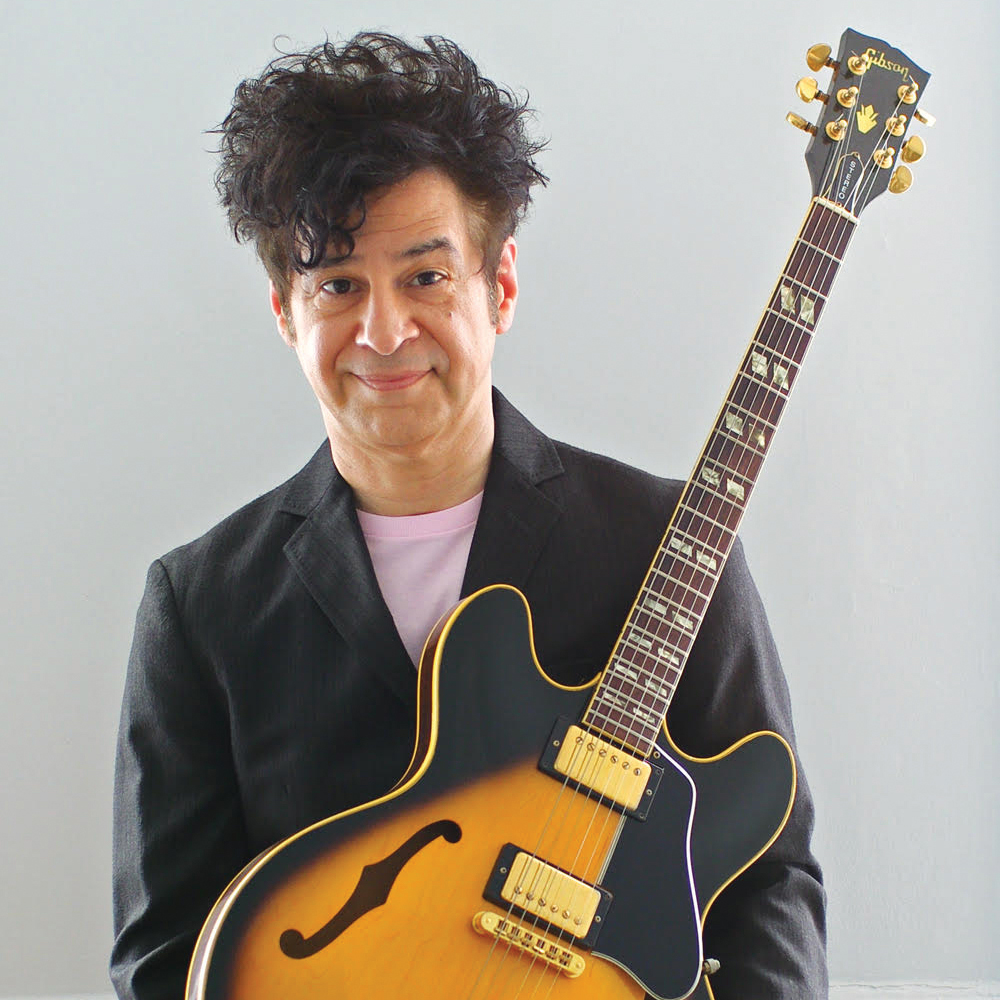 Guitar Player editor-in-chief
Christopher Scapelliti is editor-in-chief of Guitar Player magazine, the world's longest-running guitar magazine, founded in 1967. In his extensive career, he has authored in-depth interviews with such guitarists as Pete Townshend, Slash, Billy Corgan, Jack White, Elvis Costello and Todd Rundgren, and audio professionals including Beatles engineers Geoff Emerick and Ken Scott. He is the co-author of Guitar Aficionado: The Collections: The Most Famous, Rare, and Valuable Guitars in the World, a founding editor of Guitar Aficionado magazine, and a former editor with Guitar World, Guitar for the Practicing Musician and Maximum Guitar. Apart from guitars, he maintains a collection of more than 30 vintage analog synthesizers.