Watch Django Reinhardt Tear it Up with the Hot Club in 1938 Film Short
The vintage promo film features some great shots of Reinhardt's fretting hand performing some blazing runs.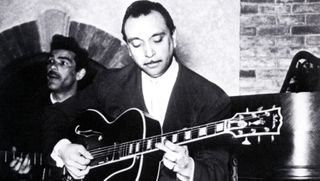 (Image credit: GAB Archive/Redferns/Getty Images)
While rooting around online recently, I discovered this fantastic 1938 film short titled Jazz "Hot," featuring Django Reinhardt and the Quintette du Hot Club de France.
Reinhardt and the band have a starring role in the film, though it's not immediately apparent. The short begins as a sort of remedial music lesson explaining the difference between classical music and jazz.
It goes on to note the evolution of jazz itself, from the "straight" jazz of the Twenties to the "hot" interpretative jazz of Reinhardt and his ilk. The group appears at the 2:30 mark and remains the focus for the rest of the film's six-plus minutes.
Jazz "Hot" was put together by the Hot Club's British agent, Lew Grade, to promote the band in the U.K. ahead of its first tour there. Michael Dregni writes in his book Gypsy Jazz: In Search of Django Reinhardt and the Soul of Gypsy Swing, "The Quintette was unknown to the British public, and there was no telling how their new music would resonate.
"So, Grade sought to educate his audience. He hired a movie crew to film a six-minute-plus promotional short entitled Jazz "Hot" to be shown in British theaters, providing a lesson in jazz appreciation to warm up the crowds."
The film features a staged scene in which Reinhardt and violinist Stéphane Grappelli appear to spontaneously play "J'Attendrai" while hanging out with their poker-playing band mates in a hotel room. From there it segues into an onstage performance of the song.
Things get interesting around the 4:37 mark, when Reinhardt begins to solo. The footage includes some great shots of his fretting hand, which moves deftly among the strings while performing blazing runs that belie the fact that his ring finger and pinky were mostly unusable, having been badly burned in a fire decades earlier.
In particular, check out the incredibly fluid run he performs at the 5:20 mark, a combination of incredible speed and melodic expression that is a pure delight to see as well as hear.
All the latest guitar news, interviews, lessons, reviews, deals and more, direct to your inbox!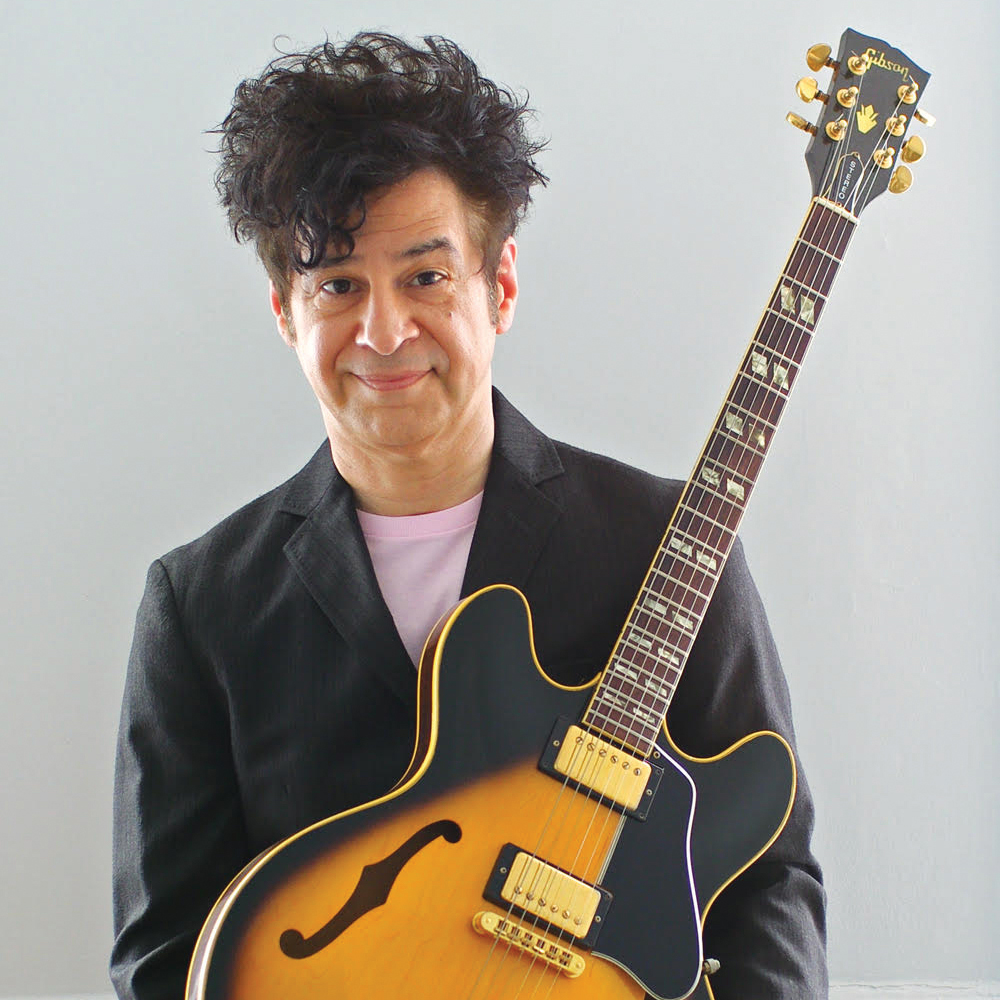 Guitar Player editor-in-chief
Christopher Scapelliti is editor-in-chief of Guitar Player magazine, the world's longest-running guitar magazine, founded in 1967. In his extensive career, he has authored in-depth interviews with such guitarists as Pete Townshend, Slash, Billy Corgan, Jack White, Elvis Costello and Todd Rundgren, and audio professionals including Beatles engineers Geoff Emerick and Ken Scott. He is the co-author of Guitar Aficionado: The Collections: The Most Famous, Rare, and Valuable Guitars in the World, a founding editor of Guitar Aficionado magazine, and a former editor with Guitar World, Guitar for the Practicing Musician and Maximum Guitar. Apart from guitars, he maintains a collection of more than 30 vintage analog synthesizers.