Say goodbye to Amazon Prime Day but not the savings, these 9 epic guitar deals are still available right now
From discounted Fender and Squier guitars, cheap effects pedals and Positive Grid coupons, there are plenty of savings still to be had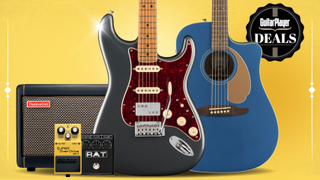 (Image credit: Fender, Positive Grid, Boss, Pro Co)
As we say goodbye to Amazon Prime Day for another year, you may think you've completely missed the boat and won't be able to score a discount on your new guitar. Well, we have good news - many deals are still running!
We've spent the morning scrolling through the pages and pages of deals so that you don't have to, and we've come up with a list of epic bargains that are still very much alive and kicking.
So whether you're in the market for a brand new Strat, a striking acoustic guitar, budget-friendly effects, or a practice amp companion, you'll be sure to find it here.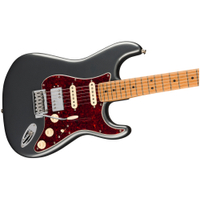 Fender Player Stratocaster: 20% off at Fender
A bunch of great value guitars just got a whole lot better as Fender slashes the price of a number of limited edition Player Stratocasters. For a limited time, you can save a generous 20% over at the Fender site.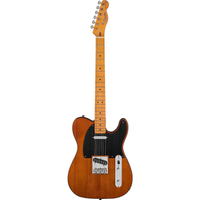 Squier 40th Anniversary VE Tele: $499.99, $299.99
Prime Day deals may be over now, but you can still get your hands on this brilliant 40th Anniversary Vintage Edition Telecaster for less. Featuring aged chrome hardware, an anodized aluminum pickguard and a natural-feeling satin finish, this guitar offers remarkable value for money right now. Save $200 at Amazon.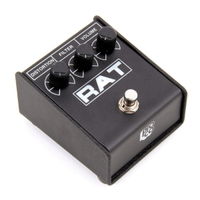 ProCo RAT2: Was $126.99, now $79.99
One of the most famous distortion pedals ever made, the ProCo RAT2 has got an absolutely massive discount in the Amazon Prime Day sale. With a versatility that ranges from fuzzy distortion to boosting leads to cut-through, this classic stompbox is worthy of a place on any guitarist's pedalboard.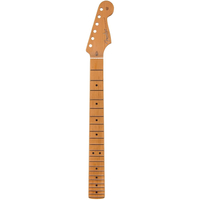 Fender Am Pro II Strat Neck: $699.99, now $487.36
Do you love the sound of your current Strat but wish it played better? Well, now you can treat yourself to a genuine Fender American Pro II Strat neck. This roasted maple neck has a 9.5"-radius maple fingerboard, 22 narrow-tall frets, black dot inlays and satin urethane "supernatural" back finish with gloss headstock.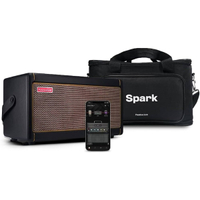 Positive Grid Spark & Travel Bag: 25% off with coupon
If you're after an amplifier you can take on the road with you that doesn't take up loads of room, then the Positive Grid Spark with travel bag is the perfect option. Combining one of the best practice amps ever made with an official, water-resistant gig bag makes this a brilliant choice for the guitarist on the go.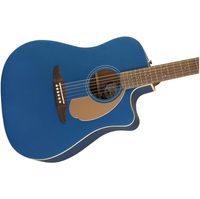 Fender Redondo Player: $449.99, now $360
Stand out from the crowd with this vivid acoustic offering from Fender. The solid-topped Redondo is the perfect instrument for electric players that want to move into the realm of acoustic guitars. With its bellowing tone, slim-taper mahogany neck and instantly recognizable 6-in-line headstock, this guitar is a fan favorite here at Guitar Player.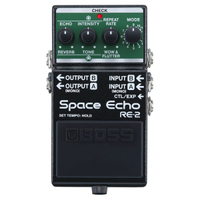 Boss RE-2 Space Echo: $259.99, $218.23
It's not got the biggest discount, but there's no doubt the Boss RE-2 Space Echo is one of the best delay pedals money can buy right now. It's currently got a 16% discount in the Amazon Prime Day sale, taking its price down to a tempting $218.23.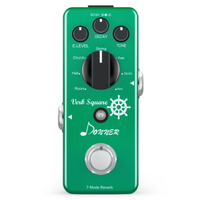 Donner Verb Square: Was $69.99, now $49.99
Our pick as one of the best budget reverb pedals around, the Donner Verb Square is now down to an even lower price of just $49.99. Packed with 7 different sounds for you to experiment with, it's great for traditional reverb tones and we particularly loved the Spring setting. It's also really small so will fit on even the most packed pedalboard.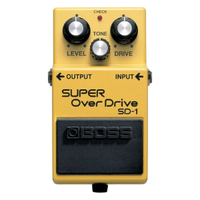 Boss SD-1: Was $74.99, now $62.99
One of the most flexible overdrive pedals you can buy, the Boss SD-1 Super Overdrive is great for stacking with other drive pedals in your signal chain. It's not got the biggest discount we've ever seen, but it's already excellent value for money so any reduction is a bonus in our book!
Shop more great sales from our favorite retailers
All the latest guitar news, interviews, lessons, reviews, deals and more, direct to your inbox!
First and foremost, I'm a guitar enthusiast – a fanatic, some might say. I'm a firm believer that most of the world's problems can be solved with a Gibson SG and a catastrophically loud amp. Before writing about guitars for a living as a Senior Deals Writer on Guitar Player, I worked in music retail for 7 years, giving advice on guitars, basses, drums, pianos, and PA systems. I also have a passion for live sound; I'm a fully qualified sound engineer with experience working in various venues in Scotland.