J.J. Cale Had One of the Craziest Guitars You'll Ever See
When his Harmony acoustic was wrecked, Cale transformed it into a 'solid body' electric. With no back.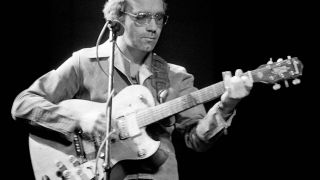 (Image credit: Jorgen Angel/Getty)
When J.J. Cale died on 26 July, 2013, he left behind not only a stunning body of work filled with gorgeous songs and tasteful guitar playing, but a whole load of guitar players who discovered him via YouTube and were left wondering: "What kinda crazy guitar is THAT?"
Believe it or not, this electric guitar – that was Cale's number one guitar for many years – started life as a Harmony H162 acoustic guitar (pictured below). When it was severely damaged during a flight, military-trained electronics expert Cale, who had also worked as a sound engineer, set about transforming it.
Marc O'Hara of The Unique Guitar Blog says: "He took the back off of the guitar, and put a cutaway on it. He used a series of metal rods and anchors to hold the body together.
"He also installed five pickups on the guitars top plus. Four of the pickups are Gibson, two of which are low impedance for recording direct. The other bar type pickup came from a Sears Silvertone guitar, it was manufactured by Dan Electro. It also had a Fishman piezo pickups in the saddle. The guitar has three high impedance outs and one low. These pickups would occasionally be swapped out. The low impedance pickups were the ones that allowed him to plug directly into a recording console, much like Les Paul's personal guitar.
"This guitar had seven control knobs, countless wires, buttons and switches, four outputs, and a big red light. He never bothered to put the back of the guitar on again. That way so he would have easy access for repairs and adjusting the action by means of a couple coins he had wedged into the thing."
Watch J.J. talk through the guitar in this clip (including describing how he punched a hole in it with a hammer so that he can fit a microphone!):
It shouldn't work, but it did. The guitar was used on many of his early, classic records.
It deteriorated over the years and became unsalvageable, even for Cale.
"I played a Stratocaster for some time after that," said Cale, "and also messed around with Les Pauls and 335s. The Harmony was good because it was an acoustic guitar and that got me into songwriting."
See him in action with it, playing his classic song After Midnight, at Paradise Studios in LA, 1979, with Leon Russell. J.J.'s wife Christine Lakeland and session ace Bill Boatman are also on guitar.
All the latest guitar news, interviews, lessons, reviews, deals and more, direct to your inbox!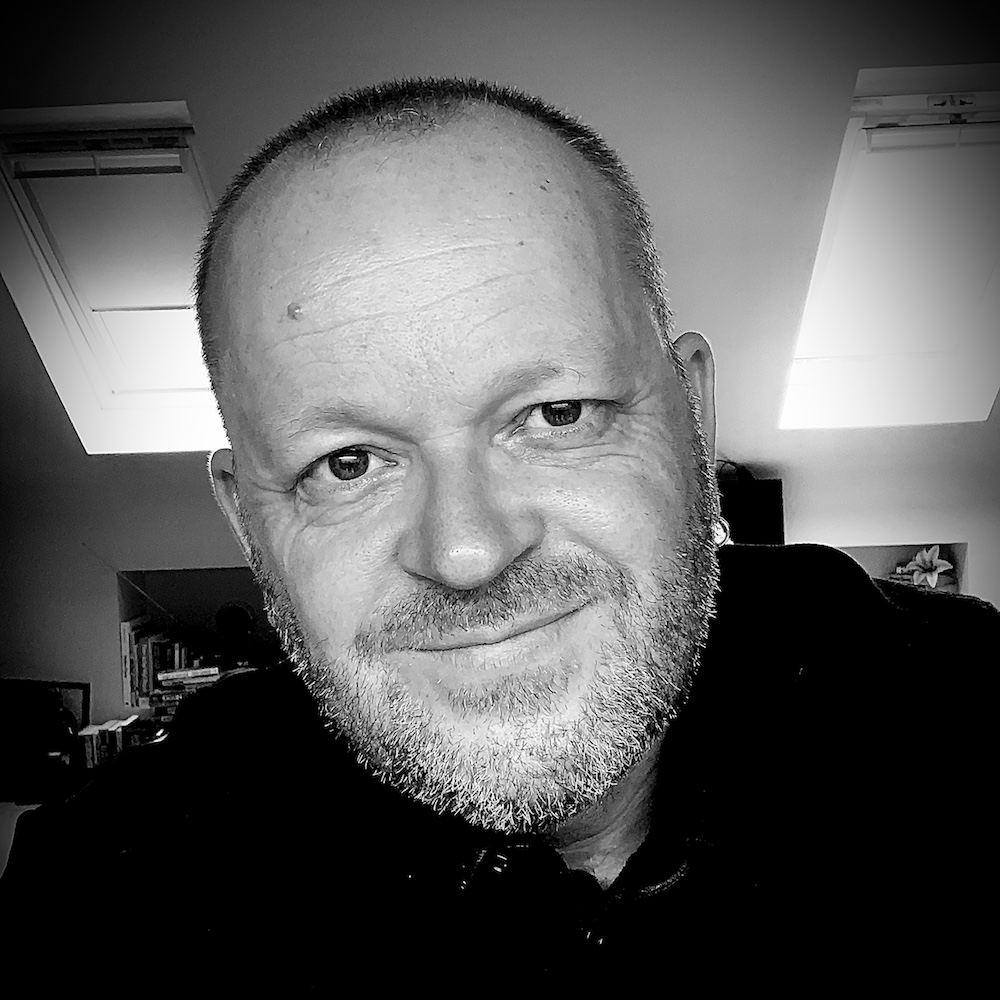 Content Director of Music @ Future plc
Scott is the Content Director of Music at Future plc, responsible for the editorial strategy for online and print brands like Guitar Player, Guitar World, Total Guitar, Louder, Classic Rock, Metal Hammer, Prog, Guitarist and more. He was Editor in Chief of Classic Rock for 10 years and Editor of Total Guitar for 4 years. Scott regularly appears on Classic Rock's podcast, The 20 Million Club, and was the writer/researcher on 2017's Mick Ronson documentary Beside Bowie.
Over the years Scott has interviewed players like Jimmy Page, Slash, Brian May, Poison ivy (the Cramps), Lemmy, Johnny Depp (Hollywood Vampires), Mark Knopfler, Robin Guthrie (Cocteau Twins), Will Sergeant (Echo & The Bunnymen), Robert Smith (The Cure), Robbie Robertson (The Band), Jonny Greenwood (Radiohead), Joe Bonamassa, Scotty Moore (Elvis Presley), J Mascis (Dinosaur Jr), Mick Jones and Paul Simonon (The Clash), Pete Shelley (Buzzcocks) and more.