The Model 12 offers up a very generous suite of features at a price that is impossible to argue with. A great quality unit that presents truly remarkable value in today's market.
Pros
+

Great-sounding mic pres.

+

Versatile channel features.

+

Pro-quality controls and faders

+

Usable effects.

+

Seamless integration with most DAWs.

+

Standalone multitracking capability.
You can trust Guitar Player. Our expert reviewers spend hours testing and comparing guitar products so you can choose the best for you. Find out more about how we test.
Recording strictly within the digital realm can be a real drag, While digital audio workstations (DAWs) have made pro-quality multitrack recording affordable for the home studio, there's nothing like having a dedicated hardware interface to put tactile control at your fingertips.
Control surfaces can improve your precision for setting levels and mixing, as well as streamline your workflow and make recording music, videos and podcasts more pleasurable.
While many controllers will interface with a DAW's faders and various switches, traditionally you've had to shell out big bucks if you want that kind of integration in a full-blown mixer.
Tascam's new Model 12 multitrack recording console gives you exactly that, for about the price of a budget guitar.
The Model 12 is an analog front-end for DAWs, offering a 12-in/10-out USB 2.0 interface that moves 24-bit/48kHz audio between the mixer and your recording program while delivering tactile control over faders, pans, mutes and transport controls for most DAWs. (At present, Tascam offers integration with Ableton Live, Pro Tools, Cubase, Cakewalk, Logic Pro and Digital Performer.)
The Model 12 is well appointed and features premium-quality preamps with +48-volt phantom power, onboard compression and EQ for each of its channels, and a full-featured effects section.
Tascam has also equipped the Model 12 with its own built-in multitrack recorder that can capture up to 12 simultaneous tracks directly to an SD card. You can even overdub, and the individual tracks can be exported to your DAW for further processing.
Right out of the box, the Model 12 has a reassuring look and feel. The layout and routing scheme are intuitive, and the controls and 60mm faders feel pro-quality. At its heart, the Model 12 is a mixer with six mono channels and two stereo channels (labeled 7/8 and 9/10).
All channels feature XLR/TRS combo jacks to accept mic/line (balanced) and instrument signals, while the two stereo channels each have a second TRS jack for stereo line input. In addition, channels one and two have TRS insert jacks for connecting external effects.
Crucially, channels one through six feature Tascam's low-noise, low-distortion Ultra-HDDA mic preamp, which is based on discrete components, just like classic professional gear. With a gain range of up to 56dB, it's ideal for use with any type of mic, as well as guitars and bass, without requiring an external preamp.
Beyond its traditional layout, the Model 12 is designed with modern tech in mind. Look closely at its back panel and you'll see channel 9/10 also has a Music/Talk jack for connecting a smartphone or portable audio device with a stereo mini-plug cable. Bluetooth pairing is also on tap to support audio playback and recording with compatible devices.
The usual complement of stereo XLR main outs, sub and aux jacks are here, and Tascam has outfitted the Model 12 with two headphone jacks - perfect for working with a producer or another musician when recording, podcasting or live streaming.
The channels have identical feature sets that cover all the usual bases. The key additions here include a low-cut switch that rolls off frequencies below 100Hz and a handy compression knob to smooth out a signal's dynamic range. The three-band semi-parametric EQ sounds great and lets you target specific mid frequencies for boosting and cutting.
Each channel has two sends for the aux and effects busses, a pan control and a channel fader accompanied by a number of buttons for versatile routing options, as well as a solo switch for flexible monitoring of individual channels.
The Model 12's effects section is especially nice, offering 16 great-sounding bread-and-butter effects. They include a useful range of reverb types, delays, chorus, flange and combinations of delay/hall and chorus/hall effects, each with one well-chosen parameter that can be modified.
I first saw the Model 12 at NAMM 2020, where it was hooked up to a computer running Ableton Live, my DAW of choice. I was psyched to see how well it integrated with Live's virtual mixer and transport controls, and the Model 12 performed excellently in my own tests.
Once I'd set up my plug-ins and routing in Live, running the session from the Model 12 was a breeze. If you're still stuck in the world of tweaking virtual mixers with a mouse or trackpad, you'll love the experience of working with dedicated hardware equipment.
The Model 12's faders feel solid and comfortable, with a smooth taper, and the control knobs are firm and precise.
The Model 12 was also easy to use as a standalone recorder. The built-in screen is easy to read and offers a ton of vital information to help you keep track of details like song name, length, elapsed time, bit-depth, sample rate and much more.
The screen can even be switched to Meters mode, where it displays the signal level of each channel, transport status and more. All together, these features make the Model 12 perhaps the single most useful improvement you can make to the typical home studio.
And we haven't even touched on its other capabilities, like an independent click jack that outputs the unit's built-in metronome - to keep your fellow studio musicians playing in time - and MIDI in and out connections that can also output MIDI timecode and clock for running external devices in sync with the Model 12.
It's truly hard to find fault with anything here. The fact that the Model 12 gives you so much at such a remarkable price just makes this deal all that much sweeter.
For its plethora of features, great sound, Swiss Army knife-like versatility and improvements to studio workflow and productivity, the Model 12 earns our Editors' Pick Award.
Specifications
CHANNELS: 12 in/10-out
CHANNEL CONTROLS: Gain, low-cut, instrument input, mode, compression, 3-band EQ with selectable mid frequency, aux 1 & 2, pan, record arm, 60mm fader with mute, main, sub, solo switches.
EFFECTS: 16 presets, including reverbs, delays, chorus, flange and combinations. One editable parameter per preset.
I/O CHANNEL: XLR mic and TRS line/instrument (channels 1–6, 7, 9), TRS balanced (8, 10), TRS insert (1, 2), Music/Talk minijack (9/10). Main: USB Type C, XLR main outputs (L/R), sub output (L/R), aux outputs (x2) click, footswitch, MIDI in/out, phones (x2). Bluetooth
DIGITAL AUDIO: 16/24-bit, 44.1/48 kHz
COMPATIBILITY: PC, Mac, iOS.
DAW INTEGRATION: Ableton Live, Pro Tools, Cubase, Cakewalk, Logic Pro and Digital Performer
WEIGHT: 9.47 lbs.
BUILT: China
CONTACT: Tascam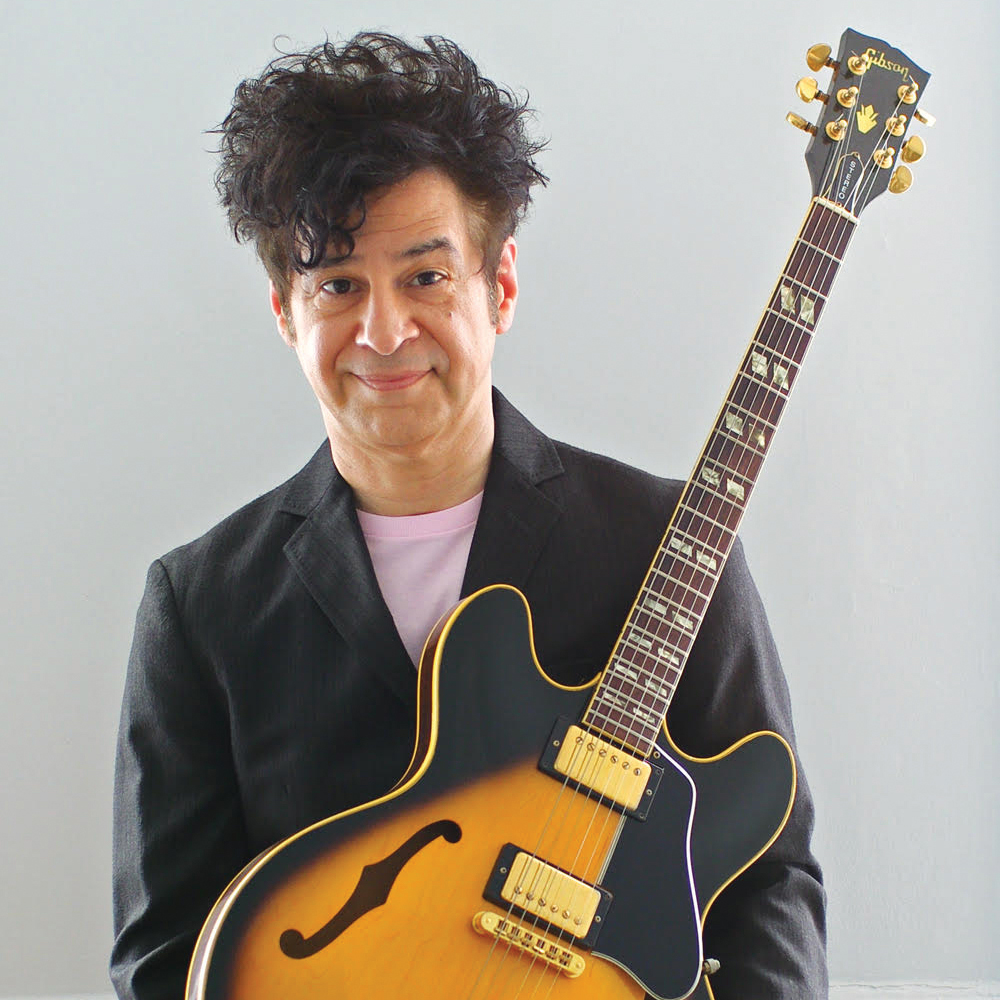 Guitar Player editor-in-chief
Christopher Scapelliti is editor-in-chief of Guitar Player magazine, the world's longest-running guitar magazine, founded in 1967. In his extensive career, he has authored in-depth interviews with such guitarists as Pete Townshend, Slash, Billy Corgan, Jack White, Elvis Costello and Todd Rundgren, and audio professionals including Beatles engineers Geoff Emerick and Ken Scott. He is the co-author of Guitar Aficionado: The Collections: The Most Famous, Rare, and Valuable Guitars in the World, a founding editor of Guitar Aficionado magazine, and a former editor with Guitar World, Guitar for the Practicing Musician and Maximum Guitar. Apart from guitars, he maintains a collection of more than 30 vintage analog synthesizers.