The Les Paul Junior will always find a special place in the heart of the blues and rock player who finds musical possibilities in the single-pickup format. Nelson's signature model is a quintessential '56 repro, with heaps of vintage kudos.
Pros
+

A great sounding vintage-style guitar.

+

It plays superbly and looks righteous.

+

Excellent setup.

+

Surprisingly versatile range of tones.
Cons
-

Some minor cosmetic issues.
You can trust Guitar Player. Our expert reviewers spend hours testing and comparing guitar products so you can choose the best for you. Find out more about how we test.
The new Gibson Lukas Nelson Signature Les Paul Junior is a replica of the "student model" 1956 Les Paul Junior singer-songwriter Lukas Nelson purchased in 2013 and has been playing ever since with his band, Promise of the Real.
That guitar was recommended to Nelson by longtime Neil Young tech (and owner of Vintage Instruments Rental in northern California) Larry Cragg, and this dead-nuts recreation of it aims to capture the tone and playing feel of the original.
"Larry is a special guy, and he has been working with Neil for a long time," Nelson says. "I took it seriously when he brought me this guitar. And he was right, it's a fantastic instrument and it immediately spoke to me. Even before I started playing guitar, I was a songwriter, so that's generally what I do, but the guitar really provides the vehicle for the songs. I need a way to get them out there and in my own way, and that's why the Les Paul Junior is so important to me."
The signature guitar on loan for this review is a well-rendered and lightweight instrument that features a mahogany body with a two-tone sunburst finish and a beefy glued-in neck with 22 medium-jumbo frets on a rosewood board.
The bridge is an aluminum vintage-style compensated wraparound, which is set at an angle, with the low strings spanning out farthest from the peg head. This also slightly increases their tension, which is noticeable in the snappy dynamic response when twanging on the low-E and the A strings. It also features setscrews for fine adjustments, and the studs that hold the bridge in place are height adjustable.
Vintage-style machines with white buttons pull the strings smoothly up to pitch. Just a cosmetic note here, but it's interesting that the bridge and tuners are the only "relic-ed" pieces on this guitar — everything else looks spotlessly new.
The only slight flaw is a noticeable line in the finish where the fretboard and neck are glued together. You can also feel the slight height difference between the two pieces when running a hand along the edges of the neck.
This guitar's big neck feels awesome, and the playability is excellent, thanks to a sweet low-action setup, precisely worked Graph Tech Nubone nut and the smooth satin nitro-lacquer finish on the neck.
Of course, one of the tests with any guitar equipped with a stop-tail bridge is intonation, and whoever did the adjusting took their time with it, as the Junior sounds tuneful and musically sound in all regions of the neck. This is a guitar that's fun to play acoustically, as it sustains well and has an open and resonant tone.
Weighing in at a tad over seven pounds, the Lukas Nelson Signature Les Paul Junior feels nimble and is lively and effusive, all of which portends good things when amped-up.
In the electronics department, a single P-90 Alnico III "dog-ear" pickup feeds volume and tone controls, and there's small plastic plate on the back that covers a handwired circuit with silky Gibson-labeled CTS pots and a Sprague orange drop tone cap.
Plugged into a Fender Deluxe Reverb, and with a Fulltone OCD pedal for overdrive, the Junior had that uncanny blend of ballsiness and sweetness, delivering bright, fat tones that sounded righteous for anything from blues to hard rock, but also surprisingly cool for country twanging and even jazzy stuff with the tone control rolled down.
The circuit is voiced very well for this guitar, sounding bright but not harsh when turned all the way up, and dark but not overly muddy when rolled all the way back.
A vocal-like inflection also makes its case when sweeping the control, which gives a cool presence to the tone for lead playing and slide work though an overdriven rig. The volume control also doesn't shave off the highs when you turn it down, so the tone remains clear at lower levels.
The bottom line is that Nelson was quite enthused about his signature guitar when I spoke with him prior to receiving the review guitar, which says a lot about not only the guitar but also its maker.
"They did an incredible job," Nelson said. "They worked on it for two years, and they're very good. I A/B'd my original '56 with all the prototypes — and I got three or four — and Gibson was so responsive in terms of wanting to get it right. I'm so grateful to them."
Specifications
PRICE: $1,599 street, hardshell case included
NUT WIDTH: 1.694" Graph Tech Nubone
NECK: Mahogany
FRETBOARD: Rosewood, 24.75" scale
FRETS: 22
TUNERS: Vintage deluxe with white buttons
BODY: Mahogany
BRIDGE: Vintage-style compensated wraparound
PICKUPS: P-90 Alnico III dog-ear
CONTROLS: Volume, tone 3-way
EXTRAS: Orange drop capacitor in hardwired circuit
FACTORY STRINGS: Gibson Vintage Reissue nickel .010–.046
WEIGHT: 7.26 lbs (as tested)
BUILT: USA
CONTACT: Gibson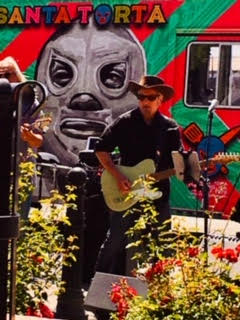 Art Thompson is Senior Editor of Guitar Player magazine. He has authored stories with numerous guitar greats including B.B. King, Prince and Scotty Moore and interviewed gear innovators such as Paul Reed Smith, Randall Smith and Gary Kramer. He also wrote the first book on vintage effects pedals, Stompbox. Art's busy performance schedule with three stylistically diverse groups provides ample opportunity to test-drive new guitars, amps and effects, many of which are featured in the pages of GP.