If you have ever used Eventide's H9 stompbox you'll know all about the Blackhole reverb's transformative power. Offering an array of extra-terrestrial ambience, with modulation to pull you through the wormhole, it is a great pedal for the adventurous tone-seeker.
Pros
+

A fantastic range of otherworldly reverb effects.

+

Modulation parameters.

+

Compact size yet has full-featured control panel.
You can trust Guitar Player. Our expert reviewers spend hours testing and comparing guitar products so you can choose the best for you. Find out more about how we test.
Most reverb pedals shine when creating small-to-large spaces, but they don't give you much at the extremes, where the imagined space is cramped or, conversely, infinite. For that kind of sonic sculpting, I've often turned to Eventide's Blackhole reverb plug-in, a favorite in my DAW.
It's a classic reverb from Eventide's rackmount DSP4000 processor that's capable of cathedral-type ambiences, tightly gated and pre-delayed reverbs, and even freeze effects.
Until now, performing guitarists could get Blackhole as an algorithm in Eventide's powerhouse H9 stomp box, but the new Blackhole pedal puts this amazing reverb into its own sleek and compact box, with a full complement of control and switches, making it the perfect addition to your pedalboard.
Like all Eventide pedals. Blackhole lets you fine-tune every aspect of your sound. The controls include mix, to set the dry/wet level, and five others that have primary and secondary functions, selectable with the toggle near the upper right corner. And these are not your standard reverb parameters.
For example, gravity affects the reverb's decay, making it longer as you turn it clockwise, and reversing it as you move counterclockwise to create decays that swell from the void, while the size knob adjusts the reverb from ridiculously small to astonishingly immense.
There are also controls to boost and cut the effect's lo and hi EQ, and the secondary modes let you introduce modulation to create hyperrealistic (or totally whacked-out) reverbs, add up to 2,000 msecs of predelay, and adjust the filters' Q, or resonance. In primary mode, this last control is the feedback knob, which determines how much of the reverb signal is fed back into the circuit.
Turning the knob clockwise takes you to two reverb modes: Infinite, which layers new sounds on top of a suspended reverb, and Freeze, which holds the effect in stasis, allowing you to play over it.
Freeze is Blackhole's standout effect, so it's great that you can instantly access this mode with the right-side foot switch. This switch also doubles as the selector for Blackhole's five user-adjustable presets (you can load up to 127 presets via USB with the Eventide Device Manager for Mac or PC). The left foot switch activates and bypasses the pedal and is used to load whatever preset you've selected.
Even the two status LEDs serve dual functions for saving presets and toggling the action of the Active foot switch, making the compact panel very user friendly. Blackhole accepts mono and stereo signals on TS and TRS plugs, respectively, has mono/stereo outs and a level switch for use with guitar or line-level devices and effects loops – a nice feature we'd like to see on more pedals.
The expression input accepts pedals, auxiliary switches or TRS MIDI, and an expression pedal can be used to change any grouping of knob parameters in one gesture. There's also a mini USB for software updates or to send MIDI over USB, and an input for a nine-volt center-negative adaptor.
As for its sound, there is plenty of extreme fun to be had, from vast, warbling vertigo-inducing effects to harshly gated reverbs and eerie ambiences that bloom forth like spectral voices.
One of my favorite creations was a long-tail reverb that trilled wildly off-pitch, like a drunken Leslie speaker. But Blackhole is also capable of subtle, musically pleasing effects, including lush hall reverbs with lingering harmonic tails, and tight chorusing 'verbs that add a bit of angelic shimmer to your sound.
It was also great fun to freeze the effect and use it as a bed for some out-of-this-world improvising. All in all, Blackhole can be an inspiring and useful addition to your effects arsenal, whether you want your tone closer to home or over the event horizon.
Specifications
PRICE: $279 street
CONTROLS: Mix, gravity/delay, feedback/Q (resonance), size/mod depth, lo EQ/mod rate, hi EQ/output level. Active button/LED, Freeze button/LED. Foot switches for active/bypass and freeze/preset. Rear panel: mono/stereo input selector, guitar/line level selector
I/O: In, out 1 and 2, expression, mini USB and 9-volt DC power input
CONTACT: Eventide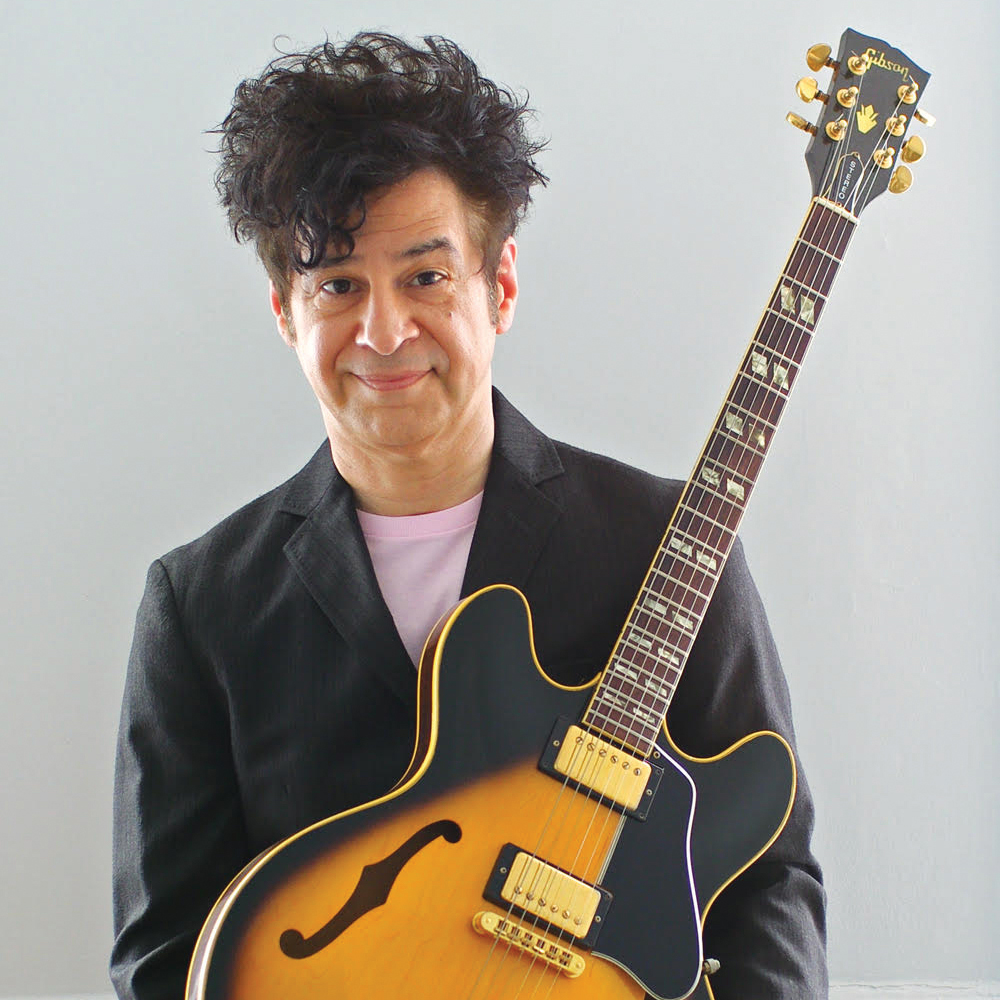 Guitar Player editor-in-chief
Christopher Scapelliti is editor-in-chief of Guitar Player magazine, the world's longest-running guitar magazine, founded in 1967. In his extensive career, he has authored in-depth interviews with such guitarists as Pete Townshend, Slash, Billy Corgan, Jack White, Elvis Costello and Todd Rundgren, and audio professionals including Beatles engineers Geoff Emerick and Ken Scott. He is the co-author of Guitar Aficionado: The Collections: The Most Famous, Rare, and Valuable Guitars in the World, a founding editor of Guitar Aficionado magazine, and a former editor with Guitar World, Guitar for the Practicing Musician and Maximum Guitar. Apart from guitars, he maintains a collection of more than 30 vintage analog synthesizers.