Watch Bill Nelson, The World's Most Prolific Guitar Hero, Bridge the Gap Between Prog and Punk...
Bill Nelson was born on this day in 1948. Here are two clips, recorded three decades apart that showcase his genius.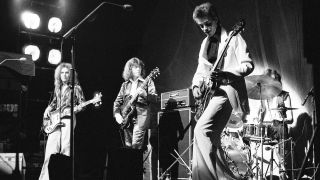 (Image credit: Getty/Ian Dickson)
Bill Nelson is a unique kind of guitar hero. British-born, modest, arty and in love with the possibilities of the electric guitar, Nelson became a kind of electric guitar zealot. His band Be-Bop Deluxe blurred the battle lines between glam, art-rock, prog and new wave and their albums and art-work seemed to fetishize the guitar.
Their second album, 1975's Futurama, was named after a cheap Czech guitar favoured by George Harrison, for example. Then there was 1974's Axe Victim and 1976's Sunburst Finish, both with very different artworks that pushed the guitar to the fore, squeezing in death and sex along the way.
Nelson wanted to be a guitar hero ever since his father bought him a Selcol Elvis Presley toy model for Christmas in 1958. Around the same time, he went to see Johnny Kidd And The Pirates and The Shadows, two bands that had a massive influence on British guitar players of the 60s and 70s.
"I saw The Shadows play at the Playhouse cinema in Wakefield while I was still at school. A life-changing experience at the time," he told Classic Rock magazine's Max Bell. "Impossible to convey just how electrifying that concert was – the first time I'd experienced an electric guitar in a live situation. Nowadays electric guitars are everywhere, but back then, to see three Fiesta Red Fender guitars played by guys in matching midnight blue mohair suits, playing tunes such as Apache and Man Of Mystery, was akin to a religious experience.
"I started out liking Duane Eddy, The Shadows, The Ventures, all the twangy groups. Then I heard Scotty Moore and Chet Atkins. I didn't discover the blues until the British version arrived with Eric Clapton and Jeff Beck. I saw The Yardbirds and Jimi Hendrix on [Uk TV show] Ready Steady Go and that was it."
Nelson refused to play the industry game: a US tour with Blue Öyster Cult went wrong when Bill bad-mouthed the headliners from the stage. "I went out in front of this rabid crowd and said, 'I could teach BÖC a couple of our songs, only I think it would take too long'. Their road crew didn't appreciate my quip, and we got no more sound checks worth having thereafter."
Queen man Roy Thomas Baker was brought in to produce Futurama only for Nelson to later complain that they had been living "in the shadow of Queen for a long time, and we're not prepared to do it any more. We work in far more complex areas than Queen do. Our arrangements are far more complex, more adventurous."
In 1975 he laid into Led Zeppelin too: "I never even thought of Led Zeppelin as being a major band," he said. "They are in terms of sales, but they don't contribute an awful lot musically. If I'd written songs of the calibre that Page and Plant write, I would be very disappointed in myself."
At the time, with punk yet to break, this was fighting talk. His sound was to soon became fashionable through the likes of Television and eventually Nelson was an acknowledged influence on the likes of Big Country's Stuart Adamson (who he produced when Adamson was in the Skids), Magazine and Siouxsie & the Banshees man John McGeoch, while Cocteau Twins, Wire and XTC all owe him some kind of debt.
Be-Bop Deluxe is only a part of the story. In the 80s he went more experimental and esoteric and he's still making records to this day. A ridiculous amount of records, in fact. Bill Nelson is one of the most prolific artists around, having released over 30 (yes, thirty) albums in the last decade alone.
We love him here on Guitar Player and we offer you these two clips, the first captured in 2011: Bill with his band The Gentleman Rocketeers, tearing through his Maid In Heaven, two minutes of fleet-fingered licks and soaring melodies.
The second is from a UK TV show called So It Goes in 1976, hosted by future Factory records boss Tony Wilson. So It Goes would soon be responsible for giving the stars of the UK punk scene their break. But before then there Be-Bop Deluxe's Sister Seagull, a precursor to the oncoming new wave.
Happy birthday, guv'nor.
For more on Bill Nelson, visit his website
All the latest guitar news, interviews, lessons, reviews, deals and more, direct to your inbox!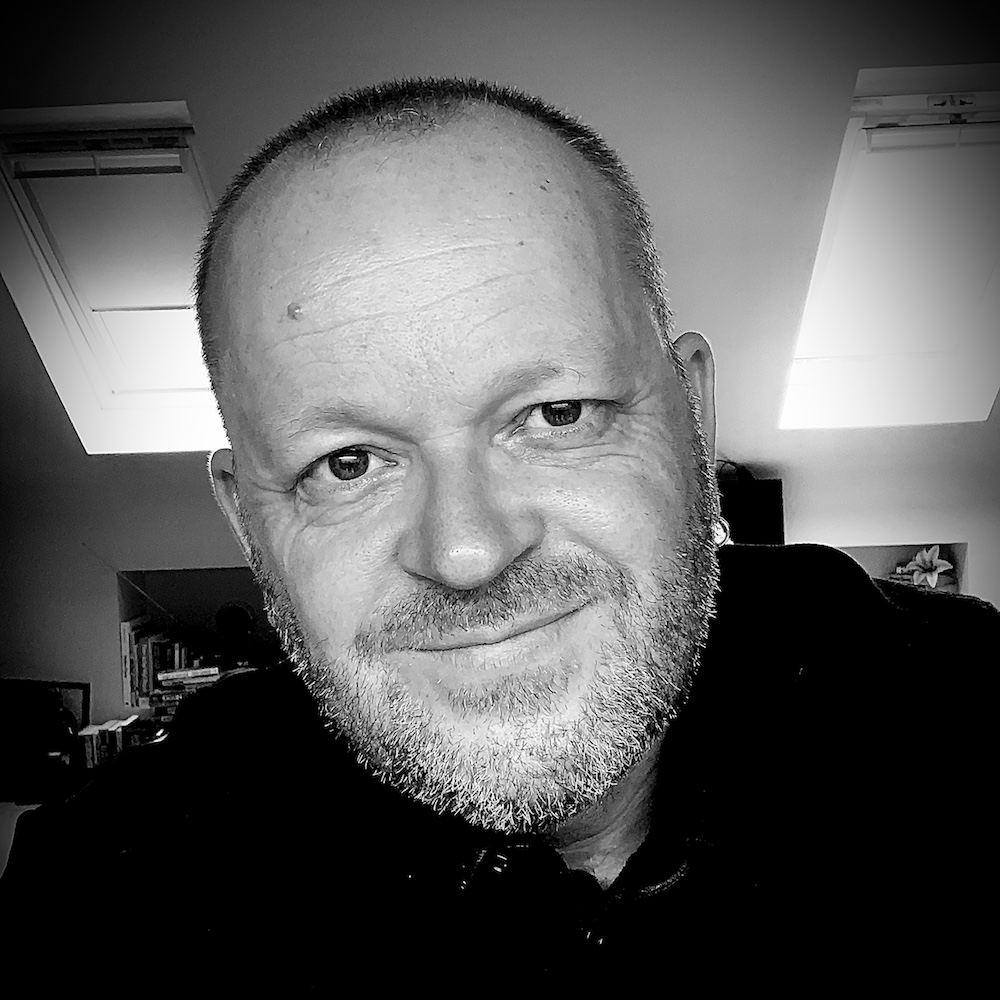 Content Director of Music @ Future plc
Scott is the Content Director of Music at Future plc, responsible for the editorial strategy for online and print brands like Guitar Player, Guitar World, Total Guitar, Louder, Classic Rock, Metal Hammer, Prog, Guitarist and more. He was Editor in Chief of Classic Rock for 10 years and Editor of Total Guitar for 4 years. Scott regularly appears on Classic Rock's podcast, The 20 Million Club, and was the writer/researcher on 2017's Mick Ronson documentary Beside Bowie.
Over the years Scott has interviewed players like Jimmy Page, Slash, Brian May, Poison ivy (the Cramps), Lemmy, Johnny Depp (Hollywood Vampires), Mark Knopfler, Robin Guthrie (Cocteau Twins), Will Sergeant (Echo & The Bunnymen), Robert Smith (The Cure), Robbie Robertson (The Band), Jonny Greenwood (Radiohead), Joe Bonamassa, Scotty Moore (Elvis Presley), J Mascis (Dinosaur Jr), Mick Jones and Paul Simonon (The Clash), Pete Shelley (Buzzcocks) and more.