Watch B.B. King and Johnny Winter Jam Together on TV
Two legends talk about the blues, share their insights and - best of all - play together.
Johnny Winter died six years ago today, and we lost B.B. King only 10 months after that, on May 14, 2015.
So it's both saddening and at the same time quite uplifting to see the two of them here in this clip from the CBS News Nightwatch show. The program ran from 1982 through 1992, and the clip appears to be from around 1983, judging by King and Winter's appearances and by the host, Felicia Jeter, who was a co-anchor on the show in its early years.
Whenever it was made, it features the two men talking about the blues, sharing their insights and - best of all - playing together.
That's right: B.B. King and Johnny Winter, playing together, just the two of them, loose and spontaneous, and having one hell of a good time.
The clip features Winter talking about his love of the blues and noting that there are all types of blues.
"There's happy blues," he remarks. "It always made me feel better. Even if you're singing about your problems, it makes you feel better somehow, y'know?"
"I have no experience with happy blues," says Jeter. "I thought blues was for being sad."
"I have a happy blues for you right here," says King before breaking into "Sweet Little Angel."
The conversation, like the playing, is illuminating, and Jeter doesn't shy from asking direct questions.
"Now blues is a kind of music that has its roots in blackness," she says to Winter. "And here you are a white guy. Are you supposed to be playing this music?"
"It never seemed like there was a problem with me," he says. "I never really stopped to think about, 'Are you supposed to do this'?"
He and B.B. go on to tell a funny story about when Johnny first asked to sit in with B.B. while King was performing in a black club. Take a look.
Incidentally, the video quality is VHS-esque, but it'll have to do. Enjoy.
All the latest guitar news, interviews, lessons, reviews, deals and more, direct to your inbox!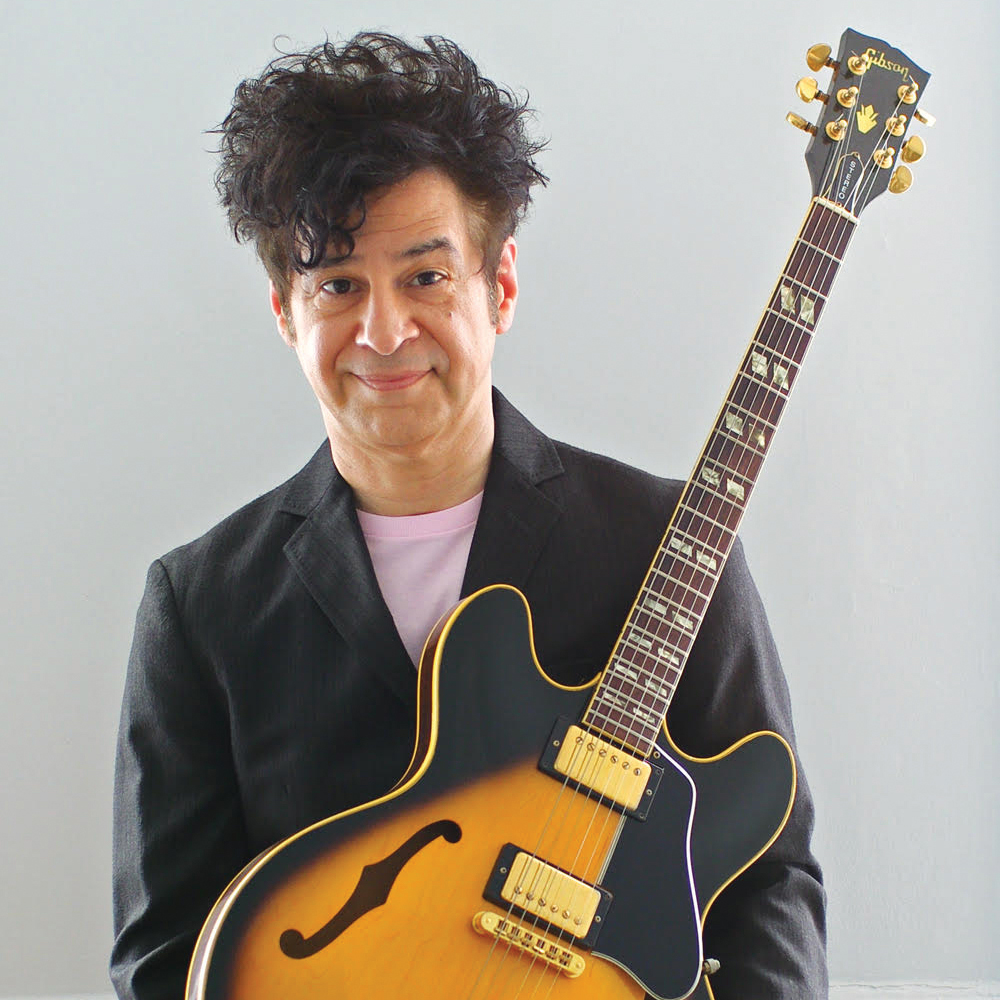 Guitar Player editor-in-chief
Christopher Scapelliti is editor-in-chief of Guitar Player magazine, the world's longest-running guitar magazine, founded in 1967. In his extensive career, he has authored in-depth interviews with such guitarists as Pete Townshend, Slash, Billy Corgan, Jack White, Elvis Costello and Todd Rundgren, and audio professionals including Beatles engineers Geoff Emerick and Ken Scott. He is the co-author of Guitar Aficionado: The Collections: The Most Famous, Rare, and Valuable Guitars in the World, a founding editor of Guitar Aficionado magazine, and a former editor with Guitar World, Guitar for the Practicing Musician and Maximum Guitar. Apart from guitars, he maintains a collection of more than 30 vintage analog synthesizers.