Watch Tedeschi Trucks Band's Spine-Tingling "I Am the Moon" Red Rocks Performance
With tone, technique and passion in abundance, Derek Trucks' slide guitar solo is breathtaking to behold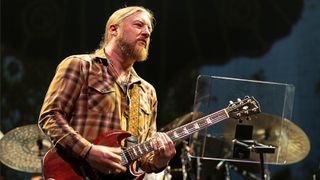 (Image credit: Jeff Hahne/Getty Images)
As genres go, Americana has always been a difficult one to pin down. In taxonomical terms, it's more a family of genres that includes blues, folk, bluegrass, gospel, jam band, rhythm and blues, and even some styles of rock and roll.
The common threads that bind these disparate forms to Americana are a distinctly rural southern character, and an embrace of traditional instruments and themes that speak to the American experience.
But like America's own melting pot, these various musical strains have been transformed through exposure and intermingling, changing one another and making Americana a style that is ever evolving.
Susan Tedeschi and Derek Trucks are prime exponents of this very tradition. They are the driving forces behind the Tedeschi Trucks Band. Since touring together in 2007 as Derek Trucks & Susan Tedeschi's Soul Stew Revival, they've gone on to form one of music's premier jam bands with their unique blend of blues, rock and soul.
As the group's guitar slingers, Susan and Derek have a lot of ground to cover, and they do it authentically, steeped as they are in the traditions of southern music. But as with all things Americana, their music reaches beyond its indigenous roots.
Consider, for example, the influence of Indian music on Derek's gorgeously liquid slide playing. Or, for that matter, take a listen to the Tedeschi Trucks Band's 2022 opus, I Am the Moon, a four-album set that orbits 12th-century Persian poet Nizami Ganjavi's Layla and Majnun, a poem that was itself the inspiration for Eric Clapton's song "Layla."
It's an epic project that spans blues, rock, soul, folk and more. And considering that its heroine, Layla, spends her time locked away in a tower, the album has parallels to our experience as of late in the wake of COVID.
Put it all together, and you have a quintessential Americana album – four, to be exact – that speaks to the past and present in a wholly traditional and transformative way, and is among the most breathtaking and ambitious musical creations we've heard in recent times.
In this incredible clip from the first of two consecutive appearances at Red Rocks in Morrison, CO, last summer, Tedeschi Trucks Band perform the title track from I Am the Moon: I. Crescent.
Strapped with a Gibson SG, Derek pulls out one of his greatest slide guitar solos captured on film. With tone, technique and passion in abundance, it is utterly breathtaking to behold.
Tedeschi Trucks Band are slated to appear at Red Rocks again for two nights later this month. Visit the Red Rocks website for tickets and info.
All the latest guitar news, interviews, lessons, reviews, deals and more, direct to your inbox!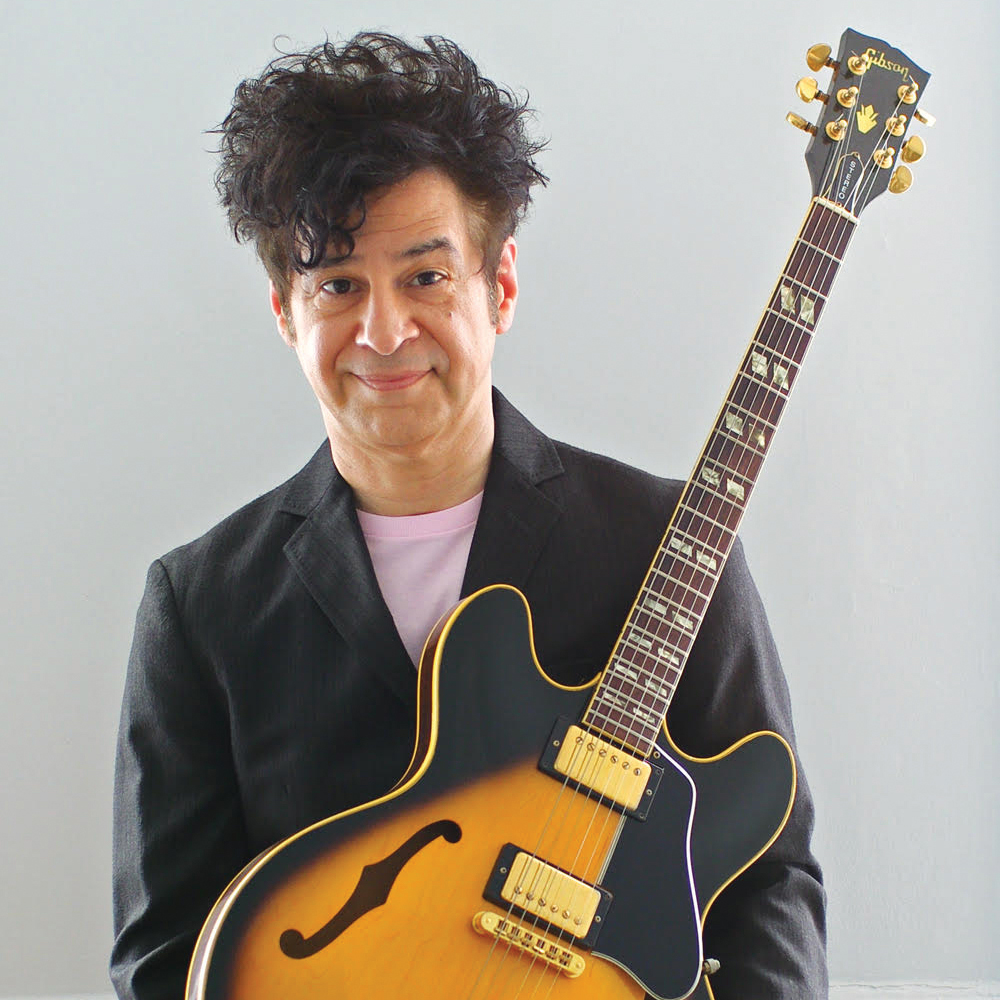 Guitar Player editor-in-chief
Christopher Scapelliti is editor-in-chief of Guitar Player magazine, the world's longest-running guitar magazine, founded in 1967. In his extensive career, he has authored in-depth interviews with such guitarists as Pete Townshend, Slash, Billy Corgan, Jack White, Elvis Costello and Todd Rundgren, and audio professionals including Beatles engineers Geoff Emerick and Ken Scott. He is the co-author of Guitar Aficionado: The Collections: The Most Famous, Rare, and Valuable Guitars in the World, a founding editor of Guitar Aficionado magazine, and a former editor with Guitar World, Guitar for the Practicing Musician and Maximum Guitar. Apart from guitars, he maintains a collection of more than 30 vintage analog synthesizers.