"Michael Jackson Was the Most Driven Individual I've Ever Seen": Erick Walls Reflects on His Five Favorite Sessions
Walls has worked with countless gospel, rock, R&B, pop, and country artists, and his list of favorite sessions is similarly eclectic.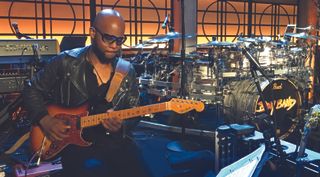 (Image credit: Eric Williams)
As part of a larger interview with Erick Walls, we asked the electric guitar pro about five of the best sessions he's ever worked on.
Walls's answers were a perfect cross-section of the material he's worked on over the course of his impressive career – from rock, to country and gospel, to R&B and pop. Give the tunes those sessions produced a listen – and hear Walls's supple, funky guitar work in all of them – below.
"All I Need/All I Need, Pt. 2" (Live) – Miami Mass Choir, 'Live At The Adrienne Arsht Center'
"This song was tracked live and is a very important moment for me because it features both myself and the great Jonathan Dubose Jr. on guitar. I consider Jonathan the father of modern gospel guitar playing. He kind of wrote the book on it, and he's been a hugely influential part of my playing.
"From his work with Edwin and Walter Hawkins and the Hawkins Family and other pioneers of modern gospel on forward, he was one of the first guitar players to develop the vocabulary to play over more progressive, tension-heavy gospel changes. By fragmenting chords, playing off the keyboards, and other approaches, he was able to bridge the gap from traditional, more triad-based gospel to more progressive stuff and find a place in the music for the guitar.
"In some ways it's akin to modern R&B guitar styles. He gave guitar a voice in a landscape where it didn't otherwise exist. You can hear Jonathan on the left side of these mixes, me on the right. He played a Strat, so, for a nice contrast, I played an ES-335."
"Hollywood Tonight," "Best of Joy" – Michael Jackson, 'Michael'
"A career highlight for me was recording several songs with Michael Jackson in his home in Beverly Hills. He had a studio set up in his pool house, and Theron 'Neff-U' Feemster and I would show up there each morning at 10 a.m. and work all day with Michael.
"I would put down guitar and bass stuff, and Theron would do keyboard parts. Michael was big on sound design, so we'd create samples and parts. That was his thing – it was always all about the part. And even though he wasn't a guitar player, he was so musical he understood the instrument.
"One time, I was playing something on the low E string, but he wanted the part to have a note even lower than E, and he instinctively knew I could tune down to play what he was hearing. So he had me put the guitar in dropped-D, though he didn't know the actual guitar terminology for that.
"Michael passed away later that year in that same house, and the songs we did were released on the posthumous album, Michael. Fun moments for me were playing the funk guitar parts on 'Hollywood Tonight' – that's my Grosh Retro Classic straight into a Neve 1073 preamp going into Guitar Rig – and 'Best of Joy,' which has me playing a steel-string part on a Taylor 414.
"Michael was the most driven individual I've ever seen, and whatever we did, he was always like, 'We can do it better. Let's really dig into it this time.' Being next to him was always mind blowing. He behaved so humbly, as if he had never accomplished a single thing, but in my mind I'm seeing footage of him playing stadiums on the Thriller tour."
"Water 4 Fire" – Black Waat3r, 'WAVES, Vol. 1 EP'
"My background is playing gospel stuff, but I'm also very much a product of late-'80s and 90s pop music and MTV, including grunge stuff from Nirvana to Black Album–era Metallica. In Black Waat3r, my rock band, I mash up all my influences.
"'Water 4 Fire' developed from a riff. My partner in the band is Stevie Notes. His father is the great songwriter Greg Perry [Honey Cone's "Want Ads," Freda Payne's "Bring the Boys Home"], so Stevie's been around songwriting all his life and knows how to write. When we finished the song, it had kind of a blues form – and a pretty cool solo, if I might say so myself. [laughs]
"I recorded that through a Carr Impala combo. Steve Carr is great friend of mine. I grew up maybe 30 minutes from his place in North Carolina where he makes amps, and I've been playing his stuff for years. The Impala is like a Deluxe on steroids. It has a real open sound and takes pedals well."
"News For You" – Eric Benét, 'The One'
"This song did well on the R&B charts, and my approach to the guitar parts was to give a nod to the classic R&B styles I love, like Al McKay's playing with Earth, Wind & Fire.
"For the main guitar track – the clean track – I ran my Grosh into a Fender Vibrolux. For the lead track, I switched to a Gibson ES-335 and ran it through a Fulltone OCD pedal. I like this tune. The groove has that retro, midtempo feel. It's a total feel-good song."
"Daddy Lessons" – Beyoncé, 'Lemonade'
"I wouldn't say this is a country song, but it does have that country, bluesy back-porch flavor to it. I used a Taylor steel-string on it – probably the 414, because that guitar records really well.
"My part is very strummy. I wanted to deliver solid rhythm but also provide a little twang. Live, the song kind of became a crowd favorite. We actually performed it on the Country Music Awards with the Dixie Chicks [now known as the Chicks], and even recorded a second version of the song with them. And, after meeting them, I ended up working on their next album."
All the latest guitar news, interviews, lessons, reviews, deals and more, direct to your inbox!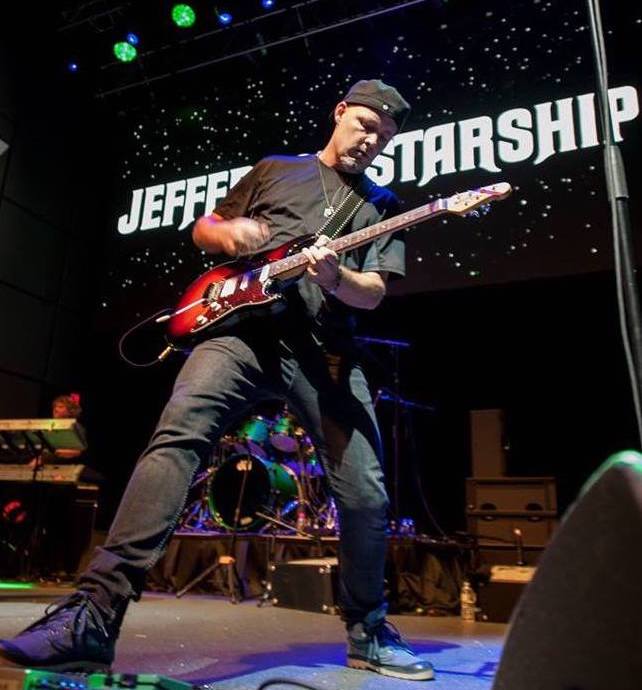 Los Angeles Editor, Guitar Player
Whether he's interviewing great guitarists for Guitar Player magazine or on his respected podcast, No Guitar Is Safe – "The guitar show where guitar heroes plug in" – Jude Gold has been a passionate guitar journalist since 2001, when he became a full-time Guitar Player staff editor. In 2012, Jude became lead guitarist for iconic rock band Jefferson Starship, yet still has, in his role as Los Angeles Editor, continued to contribute regularly to all things Guitar Player.
Watch Jude play guitar here.