Listen to Sergio and Eduardo Abreu Morph Into a Single Entity with 20 Digits and 12 Strings
This timeless and powerful recording from the brothers' all-too-brief career has an otherworldly musicality.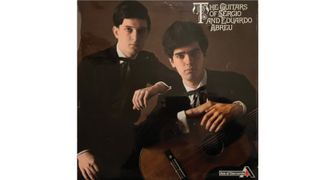 (Image credit: Ace of Diamonds)
One of the great things about getting my guitar repaired by Flip Scipio is that he'll brew up a nice cup of coffee and play an LP of some wonderful music I've never heard. He's like a "Vinyl Treasures" column in real time.
One of the many LPs Flip played for me is The Guitars of Sergio and Eduardo Abreu, specifically the one released in 1969 on the U.K. label Ace of Diamonds, not to be confused with the album issued in 1971 on Columbia Masterworks.
Both have the same name and similar covers, but to my ears the Ace of Diamonds disc is the standout recording from these talented brothers.
Born in Rio de Janeiro in the late 1950s, the Abreu brothers were taught music by their grandfather and went on to have significant, yet relatively short music careers between 1968 and 1975, before Eduardo made the decision to stop performing in public.
Sergio became a respected maker of fine classical guitars and continues in the profession to this day.
Thankfully, their artistry is preserved on this great Ace of Diamonds album. Their technique and chemistry is sublime, and the recordings have an energy and fire that, even in the context of great guitar duos, make this album a standout.
While I love the solo performances that intersperse their duo recordings on The Guitars of Sergio and Eduardo Abreu, the brothers together is timeless, as they seemingly morph into a single entity with 20 digits and 12 strings.
This is immediately heard on the elegant "Sir John Langton's Pavan," which opens the album. The brothers continue with Girolamo Frescobaldi's "Fugue," which features Sergio's arranging skills.
The Vivaldi piece Preludio and Corrente, which comes next, gives the impression the brothers have broken a sweat, offering a dazzling display of virtuosity that sounds like six guitars instead of two.
This is followed by the duo in full force with an absolute showstopper: Scarlatti's Sonata in D.
Side one ends with Bach's Suite No. 3, S.995, which features a solo performance by Sergio that is intimate, with a personal touch. He pulls everything out of a nylon-string acoustic guitar with his right-hand picking placement, varying his attack with a vibrant imagination.
Sergio takes us through all the movements, and it's like a roller-coaster ride in a beautiful garden. As spectacularly as the brothers perform, they never undermine the beauty of the composition, possibly because they sound fully in control.
Side two begins with Eduardo playing solo on Brazilian composer Villa-Lobos compositions Preludio No 1 and Estudio No. 1. Eduardo brings out the drama and passion of these pieces while exhibiting his flawless technique.
Eduardo also tackles two Segovia compositions, "Estudio Sin Luz" and "Divertimento." I was pleased by this, since I've always felt Segovia was an underrated composer.
Eduardo's last solo piece, Spanish composer Federico Moreno Torroba's "Madroños," is a must-hear.
His technical authority and the prioritized loveliness of his performance have me in awe, and I'm happily reduced to a humble fan appreciating the guitar and its limitless possibilities.
The record closes with my favorite moments of this great LP, as Sergio and Eduardo join forces for Ravel's "Pavane Pour une Infante Défunte" and the Spanish composer Isaac Albéniz's "El Puerto," from Iberia.
I can think of quite a few stellar duets I've heard in my time – John Williams and Julian Bream, Ida Presti and Alexandre Lagoya, to name two – but these performances by the Abreu brothers are most definitely gold medal contenders, in my humble opinion.
Although the brothers playing together is what makes this record timeless and powerful, the mixture of solo and duo performances delivers a full listening experience through which we meet them collectively and individually. It's a great hang.
Some mornings when I'm combing through Twitter, Facebook and The New York Times, I feel like there's nothing but disagreement – immovable opinions that border on social anarchy.
My mind can go in 20 different directions, but then there's the remedy, the heaven-sent medicine of what's best about us – and more often than not, that's the healing power of great art.
The music on The Guitars of Sergio and Eduardo Abreu energizes and inspires me, and their otherworldly musicality makes me feel proud to be a human.
Thanks again, Flip!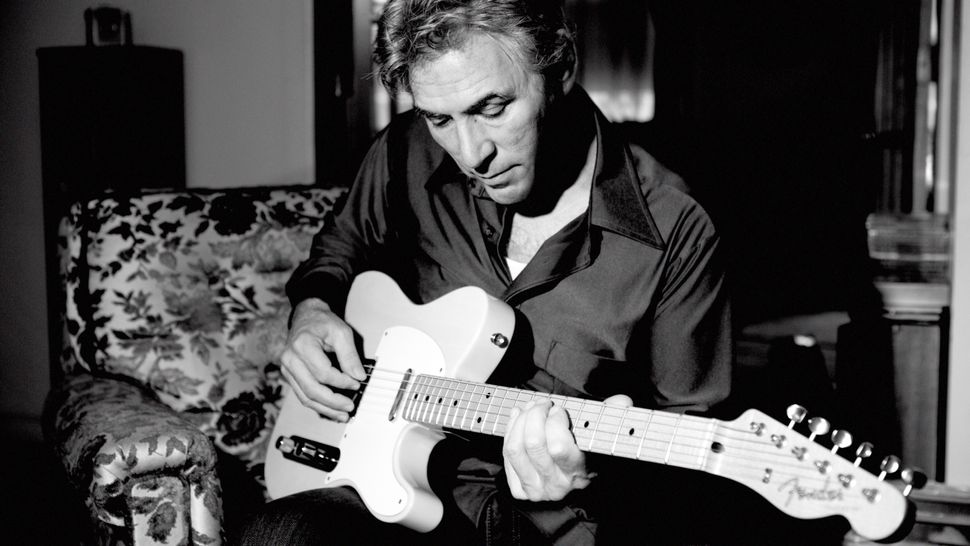 Jim Campilongo has 14 critically acclaimed instrumental records available on vinyl, CD and digital download here.
All the latest guitar news, interviews, lessons, reviews, deals and more, direct to your inbox!
Jim Campilongo has 14 critically acclaimed instrumental records available on vinyl, CD and digital download here.