"I Get Down on My Knees and Pray Before Every Show": Watch My Morning Jacket's Otherworldly "Circuital" Performance
Gibson signature artist Jim James and Co deliver a stirring rendition of this epic track live at Red Rocks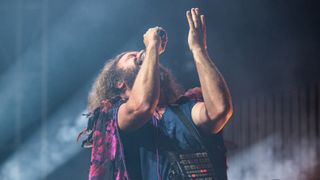 (Image credit: Jim Bennett/WireImage)
A long, successful career and psychedelic music have rarely gone together. Jim James is certainly an exception to the rule.
As the guitarist for My Morning Jacket, he's been at the forefront of the group's indie-art-country-psychedelic alt-rock since he formed the act in Louisville, Kentucky, in 1998.
The band's music references everything from late-era Beach Boys to Bob Dylan and Marc Bolan, but the common thread throughout is James's plaintive vocal and warm, anthemic guitar lines that shimmer behind a mirage of spring reverb.
For much of his band's 24 years he's used a Gibson ES-335, a devotion that was rewarded this year when Gibson issued the Jim James ES-335 model.
"I use a 335 because it allows me to do everything I need to," James says. "But the important thing to remember is you don't really know how it's going to work out until you're onstage with the guitar performing."
Equally important is the arsenal of pedals behind his psychedelic tones.
Over the years, James has been seen with a range of effects at his feet, including, most recently, a Boss BD-2W Blues Driver Waza Craft, an Electro-Harmonix POG Polyphonic Octave Generator, a Spaceman Effects Orion Spring Reverb, and Universal Audio's Starlight Echo, Astra Modulation Machine and Golden Reverberator.
Like every touring musician, James has seen his gear fail at crucial moments, but experience has taught him to go with the flow.
"Sometimes, what seems like a bad thing can turn into a really cool opportunity," he offers. Which leads to perhaps the most important thing: How he deals with his performance.
The otherworldly sense one gets from My Morning Jacket's music isn't just the result of James' psychedelic tones; it's also due to his ongoing discipline of prayer and acceptance.
"I get down on my knees and pray before every show," he reveals. "I pray to the spirits that are there in the air and the dead people I met in my life. And I have to accept the outcome of the show is not in my hands fully.
"You can be super excited about playing a certain show you think is going to be really amazing, and then afterwards feel like it sucked. Or you could be playing some place you think isn't all that, and it ends up being one of the best shows of your life.
"There's no way you can understand it other than it's just the universe and spirits speaking."
Browse the My Morning Jacket catalog here.
Check out the Gibson Jim James ES-335 here.
All the latest guitar news, interviews, lessons, reviews, deals and more, direct to your inbox!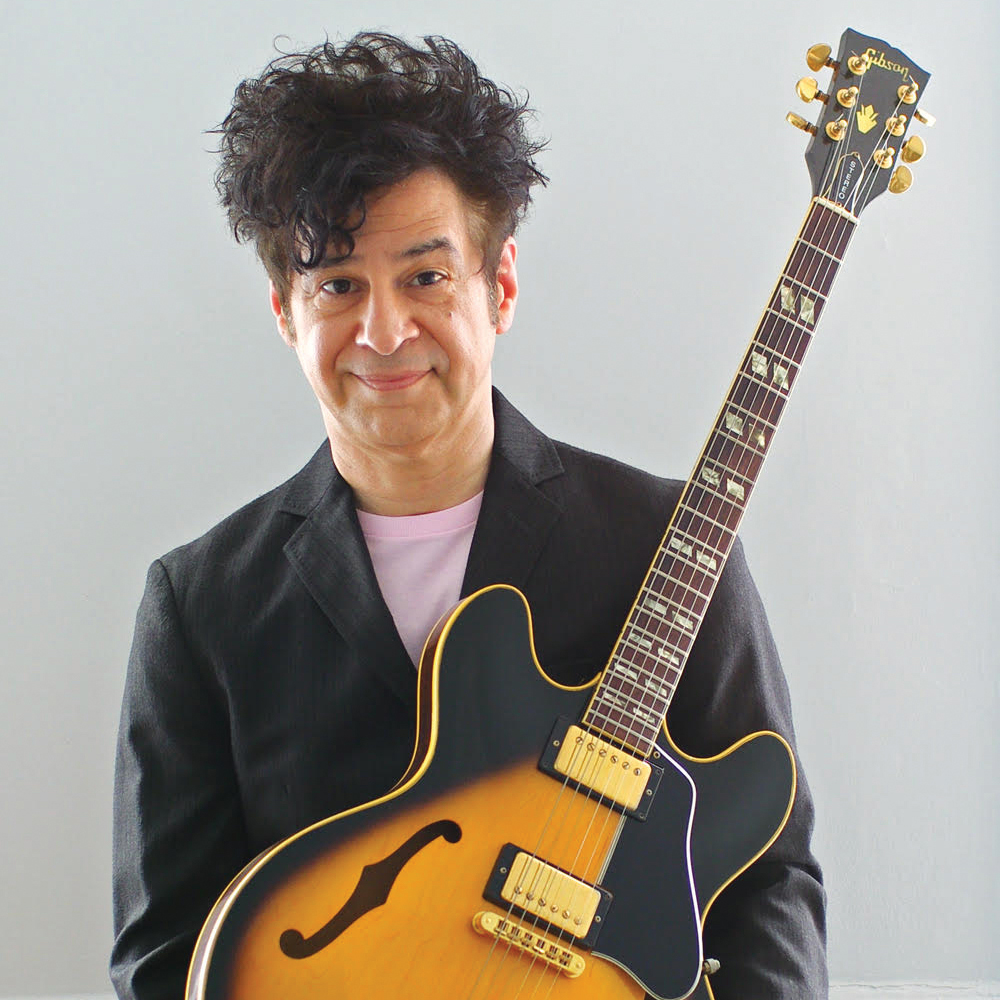 Guitar Player editor-in-chief
Christopher Scapelliti is editor-in-chief of Guitar Player magazine, the world's longest-running guitar magazine, founded in 1967. In his extensive career, he has authored in-depth interviews with such guitarists as Pete Townshend, Slash, Billy Corgan, Jack White, Elvis Costello and Todd Rundgren, and audio professionals including Beatles engineers Geoff Emerick and Ken Scott. He is the co-author of Guitar Aficionado: The Collections: The Most Famous, Rare, and Valuable Guitars in the World, a founding editor of Guitar Aficionado magazine, and a former editor with Guitar World, Guitar for the Practicing Musician and Maximum Guitar. Apart from guitars, he maintains a collection of more than 30 vintage analog synthesizers.