Watch Nile Rodgers Tear it Up on Steve Vai's Ibanez JEM
Though the Chic legend's iconic Hitmaker Strat was nearby, Rodgers took Vai's own number-one axe for a spin during the sessions for the Halo 2 soundtrack, and sounded right at home.
"I only play one guitar." That's what Nile Rodgers told Guitar Player in a recent interview regarding the Chic/funk legend's axe of choice, the "Hitmaker" Stratocaster.
Now, that statement is mostly true, as the Hitmaker has lived up to its name over the decades by finding its way onto dozens of smashes not only by Chic, but also by Daft Punk, David Bowie, Mick Jagger, Madonna, and countless others.
Despite that steadfast loyalty to his number one electric guitar though, Rodgers sounds right at home on other six-strings as well, as evidenced by the video above.
Shot during the recording sessions for the Halo 2 soundtrack, the video shows Rodgers working with Steve Vai to record a decidedly more shreddy version of the video game series' iconic theme.
Before we get ahead of ourselves, the Hitmaker – unmistakable, with that mirror pickguard – does make an appearance early on in the 27-minute video, with Rodgers improvising a funky chord progression to accompany the theme's propulsive strings.
A minute or so later in the video, though, Vai turns up, after which Rodgers explains – and even sings – to the maestro what he's looking for. Vai subsequently picks up one of his signature Ibanez JEMs and begins to dial in his tone and warm up, before asking Rodgers to babysit the JEM while he does more tonal detective work.
Starting at 6:09, Rodgers proceeds to have a field day with Vai's guitar, unleashing a series of rapid-fire licks, populated with huge bends and red-hot alternate picking. "This [the Ibanez] feels great!" Rodgers exclaims to Vai before handing back his prized axe.
Elsewhere, the video shows Vai essentially getting what became the eventual lead guitar track dead-on on the first take. We just wish there'd been a jam with him taking up the Hitmaker and Rodgers picking up the JEM once again...
All the latest guitar news, interviews, lessons, reviews, deals and more, direct to your inbox!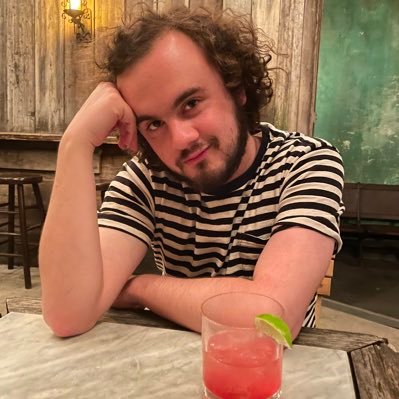 Associate Editor, GuitarWorld.com and GuitarPlayer.com
Jackson is an Associate Editor at GuitarWorld.com and GuitarPlayer.com. He's been writing and editing stories about new gear, technique and guitar-driven music both old and new since 2014, and has also written extensively on the same topics for Guitar Player. Elsewhere, his album reviews and essays have appeared in Louder and Unrecorded. Though open to music of all kinds, his greatest love has always been indie, and everything that falls under its massive umbrella. To that end, you can find him on Twitter crowing about whatever great new guitar band you need to drop everything to hear right now.