"There's your Top Gun theme!" How Steve Stevens' appearance on Harold Faltermeyer's iconic movie theme was all thanks to Billy Idol
For four decades, Steve Stevens has been one of hard rock's most distinctive guitar players — however, his most widely heard musical contribution might never have happened...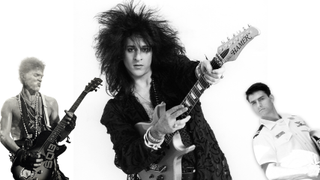 (Image credit: Getty Images)
Steve Stevens is proving that the adage of being in the right place at the right time is the key to success, as he reveals in an interview with Guitar Interactive how he landed the gig for an action movie theme that bagged him a Grammy Award and helped Tom Cruise's career take off.
No stranger to coming up with an iconic melody or two on his own — Stevens brought his unique and distinctive approach to Harold Faltermeyer's Top Gun Anthem in 1986. The German multi-instrumentalist and composer had risen to prominence with his memorable Beverly Hills Cop score in 1984 before being tasked with the Tony Scott blockbuster. However, as Stevens tells it, the anthem could have gone to another 80s picture entirely.
Steven was working on Billy Idol's third solo album when Harold Faltermeyer was drafted in on a session.
"Harold Faltermeyer came in as the keyboard player on Whiplash Smile," Stevens explains. "So Harold's working on Whiplash Smile, and then during his downtime, after our session, he was working on the Top Gun theme."
Although the melody Faltermeyer was crafting would go on to be forever tied to Top Gun at the time he was considering it for another project. "Originally, the little piece that Billy heard was slated for... Now, I could get this wrong, but maybe it was a Chevy Chase movie. It was Fletch [1985] or something," says Stevens. "And Billy [Idol] said, 'There's your Top Gun theme!'. It was right under Harold's nose."
Idol insisted that the two work on it immediately and that Stevens played the guitar part. "Harold asked me to play guitar on it," Stevens explains, "and we switched over the multi-track after the Idol session. It was about nine o'clock at night, and I think the whole thing took us a couple of hours to do because I was all ready. My gear was set up. So it was just a matter of playing that incredible melody of Harold's. There's nobody who does that like Harold Faltermeyer."
It should be noted that in the music video for the Top Gun Anthem, Stevens performs the track with his signature Hamer model; however, for the recording, he used a Charvel San Dimas Glow through a '69 Marshall "Plexi" Superlead with a Boss Compressor in the front.
That wouldn't be the only guest appearance on a hit track for Stevens in that period, as just a few months later, he would arrive — with a guitar and toy laser gun in hand — for the Quincy Jones-helmed sessions for Michael Jackson's Bad. Stevens would lend his guitar skills to the song Dirty Diana. He also reflects on that session in the interview, describing the experience as "fantastic" and the King of Pop as "cool, cordial and very musical."
Steve Stevens is currently on tour with Billy Idol in support of Idol's latest four-track EP, The Cage. Notably, the pair recently made history as the first act to perform a show at the Hoover Dam.
For all the latest Billy Idol news, visit his website
All the latest guitar news, interviews, lessons, reviews, deals and more, direct to your inbox!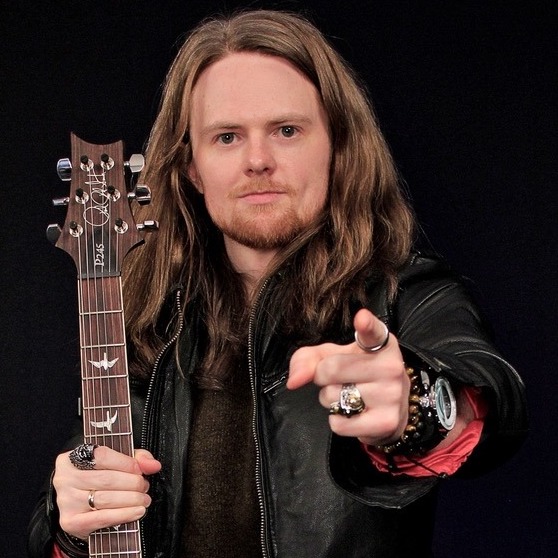 The Editor in chief of Guitar Interactive since 2017, Jonathan has written online articles for Guitar World, Guitar Player and Guitar Aficionado over the last decade. He has interviewed hundreds of music's finest, including Slash, Joe Satriani, Kirk Hammett and Steve Vai, to name a few. Jonathan's not a bad player either, occasionally doing gear reviews, session work and online lessons for Lick Library.