Nuno Bettencourt: This is Something About the Progression of Eddie Van Halen's Tone that "Nobody Talks About"
"People don't do that," Bettencourt told Rick Beato of this particular quirk of EVH's playing. "It's usually the other way around."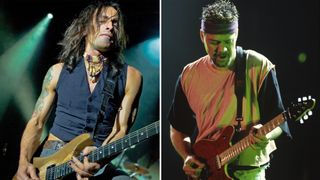 (Image credit: Neil Lupin/Redferns, Tim Mosenfelder/Getty Images)
Back in May, Nuno Bettencourt – resident electric guitar wiz for Extreme – met up with popular guitar YouTuber Rick Beato for a lengthy conversation that ran the gamut of musical topics.
Among these, naturally, was Eddie Van Halen, who – it's worth noting – was a great admirer of Bettencourt's playing.
While discussing the Van Halen classic, "Hot for Teacher," and playing various parts of the song on Beato's Olympic White Stratocaster, Bettencourt marveled at how EVH was able to put "Hot for Teacher"'s parts together over the track's unique groove.
He also highlighted something about the guitar hero's playing that he feels "nobody talks about."
"Every album," Bettencourt said, "it [Van Halen's tone] got cleaner. By the time you get to 1984 – [and] you hear the isolated tracks, it's fucking clean! It just got cleaner and cleaner and cleaner [with each album].
"People don't do that," he explains, "it's usually the other way around."
Van Halen himself wasn't shy, during his lifetime, about expressing his distaste for the effects that were slathered onto his band's seminal 1978 debut LP.
In 2021, Eddie's son – late-era Van Halen bassist Wolfgang Van Halen – revealed that his father thought the album "sounded like shit."
In a 2021 interview with Total Guitar, Wolfgang said, "When we [Van Halen] were on the 2012 tour, [Pearl Jam's] Mike McCready and Eddie Vedder came backstage. Mike was talking to Dad. He said, 'Oh man, the first Van Halen album sounded so good.' My dad growls, 'It sounded like shit!' Mike was just like, 'Oh, okay. Well... I liked it.'"
Eddie Van Halen would later go on to tell interviewers that he felt drier guitar tones, essentially, aged better, and were more to his taste.
"That [the gradually cleaner guitar tones] came from my dislike of that EMT plate reverb that our first album is bathed in," the late guitar hero told Guitar World in 2014. "It had its time and place, but it strikes a bad nerve with my brother [Alex Van Halen, the band's drummer] and me."
All the latest guitar news, interviews, lessons, reviews, deals and more, direct to your inbox!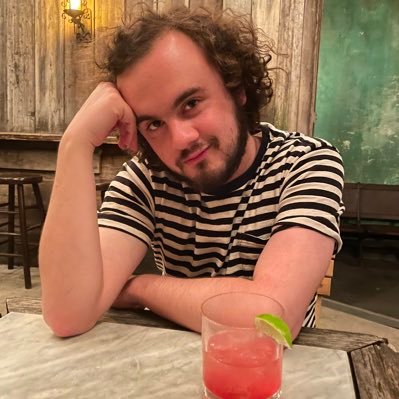 Associate Editor, GuitarWorld.com and GuitarPlayer.com
Jackson is an Associate Editor at GuitarWorld.com and GuitarPlayer.com. He's been writing and editing stories about new gear, technique and guitar-driven music both old and new since 2014, and has also written extensively on the same topics for Guitar Player. Elsewhere, his album reviews and essays have appeared in Louder and Unrecorded. Though open to music of all kinds, his greatest love has always been indie, and everything that falls under its massive umbrella. To that end, you can find him on Twitter crowing about whatever great new guitar band you need to drop everything to hear right now.