Fender is turning up the dial on the Amazon Prime Day deals - and you don't want to miss out
There are massive savings to be had on everything from 40th Anniversary Squiers to limited edition Player Strats and loads more this Prime Day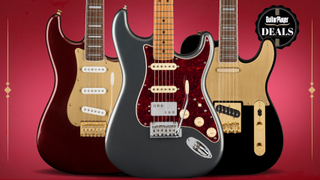 (Image credit: Fender)
Well, the day is finally here and the Prime Day guitar deals are flooding in! Now, while we've seen sizable discounts on a wealth of guitar gear already, we are most impressed with the savings to be had on Fender-related items. Amazon has turned up the dial this year and has slashed the prices of Fender's celebrated 40th anniversary Squier collection, Player Strat bundles, American Pro II replacement necks and the beginner-friendly CD-60S acoustic guitar.
Of course, Amazon isn't the only place to bag a tasty discount. Over at the Fender site, you'll find 20% off select acoustic guitars and 20% off limited edition Player Strats, as well as 50% off an annual subscription to Fender Play.
Elsewhere you'll find $100 off the retro-inspired Fender '65 Princeton Reverb and $90 off the beautiful Fender Newporter Player Acoustic at Sweetwater.
Below we've listed a few of the best Fender-related deals we could find as well as links to the other sales happening right now from a few of our favourite retailers.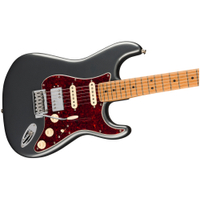 Fender Player Stratocaster: 20% off at Fender
A bunch of great value guitars just got a whole lot better as Fender slashes the price of a number of limited edition Player Stratocasters. For a limited time, you can save a generous 20% over at the Fender site.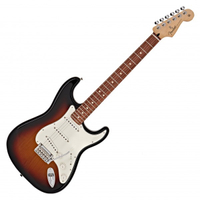 Player Strat + Mustang Micro: $1,029.97, $879.99
Amazon has just dropped the price of the ultimate practice rig, with $149.98 off a Fender Player Stratocaster, Mustang Micro headphone amp and clip-on tuner.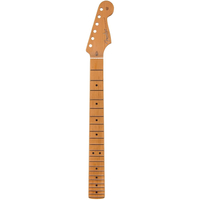 Fender Am Pro II Strat Neck: $699.99, now $487.36
It's frustrating when you love the way a guitar looks and sounds but not how it feels to play. Well, luckily Amazon has the answer. This Prime Day you can score a sizable discount on a genuine Fender American Pro II Strat neck. This roasted maple neck has a 9.5"-radius maple fingerboard, 22 narrow-tall frets, black dot inlays and satin urethane "supernatural" back finish with gloss headstock.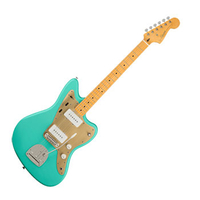 Squier 40th Anniversary Jmaster: $499.99, $299.99
This classy and downright stunning Vintage Edition Jazzmaster is now available for a whole lot less this Prime Day. You can save a whopping $200 making this easily one of the best Squier guitar deals you are likely to see this Prime Day.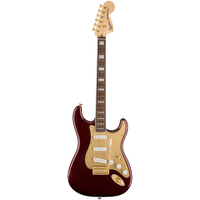 Squier 40th Anniversary Strat: $499.99, $299.99
This drop-dead gorgeous Gold Edition Stratocaster honors the 40 years of fine Squier guitars with a sound that is as good as it looks - and better yet you can save $200 this Prime Day.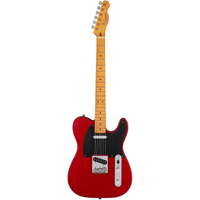 Squier 40th Anniversary VE Tele: $499.99, $299.99
The squier Prime Day deals keep coming with this brilliant 40th Anniversary Vintage Edition Telecaster. Featuring aged chrome hardware, an anodized aluminum pickguard and a natural-feeling satin finish, this guitar offers remarkable value for money right now. Save $200 at Amazon.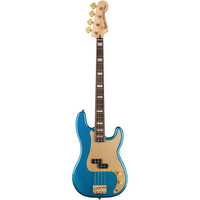 Squier 40th Anniversary P-Bass: $499.99, $299.99
Don't worry, Amazon has forgotten about the bass players. Right now you can score a mammoth $200 off the stunning Squier 40th Anniversary P-Bass. With its comfortable slim C-neck profile, bound Indian laurel fingerboard with pearloid block inlays and gold anodized aluminum pickguard, this bass is a real head-turner.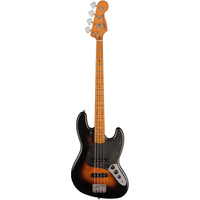 Squier 40th Anniversary J-Bass: $499.99, $299.99
Love the stylish good looks and sleek playability of the Jazz Bass? Well, you're in luck, Amazon has slashed $200 off the price of the Squier 40th Anniversary Jazz Bass bringing it down to only $299.99! Don't worry if sunburst isn't your thing, there are multiple colours available.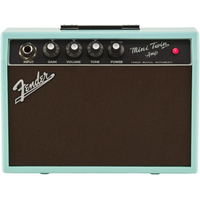 Fender Mini 65 Twin: $49.99, now $39.49
This tiny 1-watt, single-channel twin is the perfect desktop companion with its dual 3" speakers, dedicated gain, volume and tone controls, and a headphone jack - and better yet it's a steal at this price.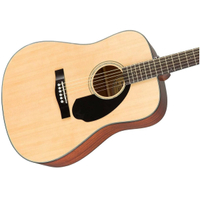 Fender CD-60S Pack: $229.99, now $183.99
The Fender CD-60S has topped our list of the best beginner acoustic guitars for a number of years, and this Prime Day you can save big on one of our favorite guitars. Right now at Amazon, you can score Fender CD-60S, a free 3-month subscription to Fender Play, a gig bag, picks, strap and spare strings, all for only $183.99!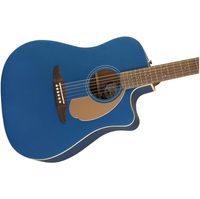 Fender Redondo Player: $449.99, now $360
Stand out from the crowd with this vivid acoustic offering from Fender. The solid-topped Redondo is the perfect instrument for electric players that want to move into the realm of acoustic guitars. With its bellowing tone, slim-taper mahogany neck and instantly recognizable 6-in-line headstock, this guitar is a fan favorite here at Guitar World.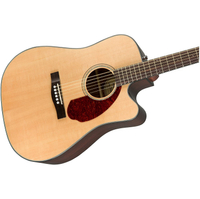 Fender CD-140SCE: Was $429.99, $343.99
Looking for an affordable acoustic to hit the open mic nights with? Well, you'll want to check out the CD-140SCE. Featuring the Fishman CD-1 acoustic pickup this guitar delivers a rich and warm tone when plugged in, and better yet, it comes with a Fender hardshell case, meaning you can have peace of mind when carrying it from venue to venue. Save 20% at Amazon.
More great sales from around the internet
All the latest guitar news, interviews, lessons, reviews, deals and more, direct to your inbox!
First and foremost, I'm a guitar enthusiast – a fanatic, some might say. I'm a firm believer that most of the world's problems can be solved with a Gibson SG and a catastrophically loud amp. Before writing about guitars for a living as a Senior Deals Writer on Guitar Player, I worked in music retail for 7 years, giving advice on guitars, basses, drums, pianos, and PA systems. I also have a passion for live sound; I'm a fully qualified sound engineer with experience working in various venues in Scotland.