Steve Howe Reveals the Awesome Guitars Used on Yes's Expansive New Album, 'Mirror to the Sky'
The prog rock guitar doyen gives the low-down on some of his most prized instruments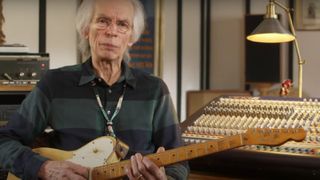 (Image credit: YouTube/Inside Out Music)
Prog-rock blew my young mind in 1971, and it was largely thanks to Yes and a magnum opus called "Roundabout."
I'd been amazed by the Beatles' dreamlike "A Day in the Life," thrilled to the Tilt-a-Whirl ride of King Crimson's "21st Century Schizoid Man" and been dazed by the surreal centerpiece of Led Zeppelin's "Whole Lotta Love."
Each of those was a mini symphony, with the various movements added on like musical boxcars.
"Roundabout" was different, and in so many ways. For one, everything gelled together, with each new movement evolving harmoniously from the previous one, taking the song further along, sometimes to entirely new stylistic juggernauts, but always reconnecting to the original theme, not just seamlessly but joyously, like a thrilling homecoming.
I suspect that congruity has a lot to do with the song's commercial success.
"Roundabout" has many sections and changes, but it's never hard on the ears or requires harmonic leaps that detract from the music's enjoyment.
It's also entertaining as hell. That is largely down to the virtuosity of Steve Howe, Yes's then rather new guitarist (he'd joined the year before) and the co-author of this bit of musical majesty.
Howe's stylistic diversity was one thing, but he also played with remarkable precision and speed, and without ever relying on clichés.
"Roundabout" and Fragile, the album on which it appears, were major successes and helped prog-rock break into the mainstream, where it brought a new level of musicality and virtuosity to rock seemingly overnight.
But what is prog? It's been notoriously difficult to define. Both rock-driven and symphonic, as well as folk and electronic (no popular genre of the time made more generous use of synthesizers), it's the most catholic of musical styles.
With Fragile, Yes brought a new focus to their music and showed that elaborate symphonic-like works could rock out. Not only did the album create a style and sound that would define the band's place in music for years to come but it also shaped the look and sound of rock for a good part of the 1970s.
Throughout the '70s and beyond, Howe has relied on a variety of guitars to help stamp his sonic identity onto recordings. While he developed his sound using Gibson electrics – notably an ES-175D on The Yes Album and an ES-5 Switchmaster during the recording of Fragile – he has also used acoustic guitars extensively, including a 1953 Martin 00-18.
His love of fine guitars continues to this day, and in this fantastic interview film Howe walks us through the instruments he used to record Yes's latest studio album, Mirror to the Sky.
Starting with a "satisfying and gutsy"-sounding blonde 1955 Fender Telecaster modified with a humbucker in the neck, Howe says this vintage axe featured on 1974's Relayer LP. "I'd decided that after several albums featuring Gibson guitars that I'd bravely go into the area I hadn't used before," he explains, "which is the fantastic sound of Fender guitars."
Martin acoustic guitars have long been central to Howe's creative process and are featured throughout Mirror to the Sky. "To me, an acoustic guitar is the most important guitar in my world because I tend to not only practice but also write on acoustic guitars," reveals the maestro, showing us his MC-38 Steve Howe, a signature model that was released in 2009. (Martin also produced the 00-18SH signature model in 1999).
Elsewhere, Howe shows us his iconic 1964 Gibson ES-175D, a Gibson ES Artist, and a Fender Deluxe 6 steel.
All the latest guitar news, interviews, lessons, reviews, deals and more, direct to your inbox!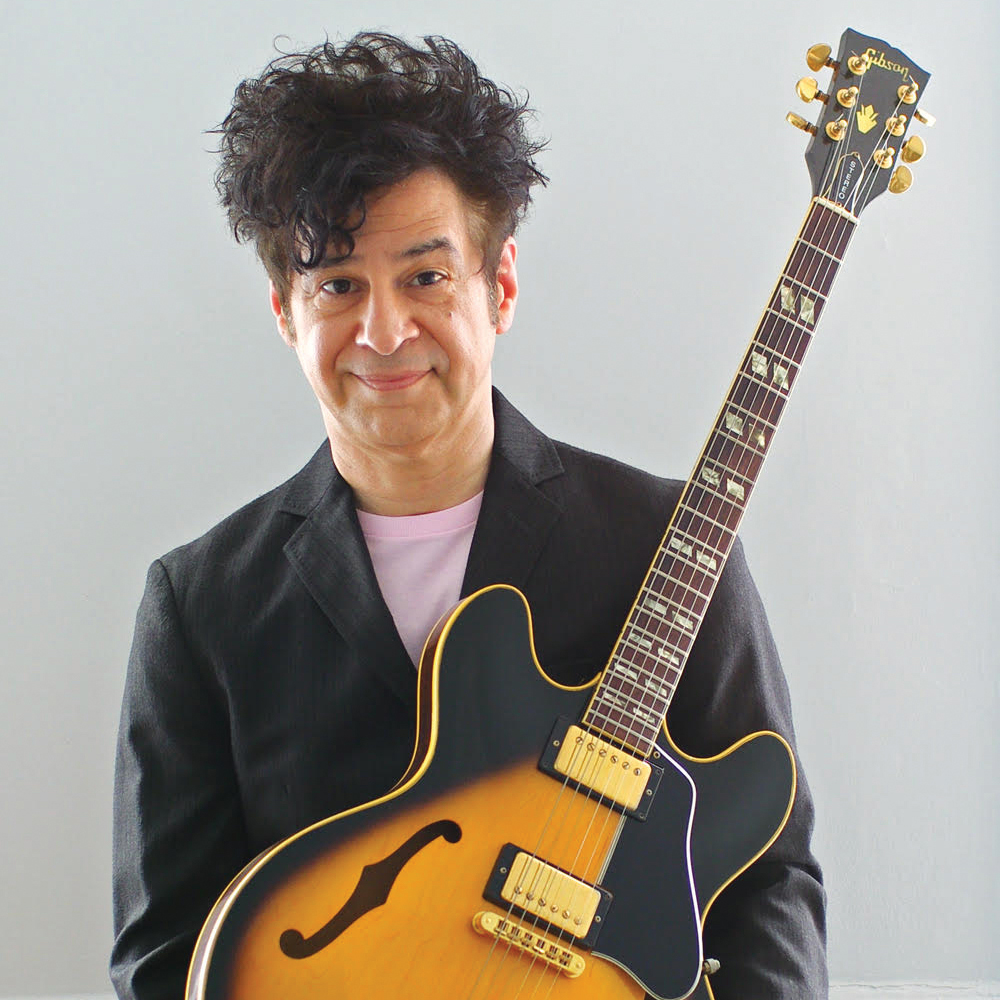 Guitar Player editor-in-chief
Christopher Scapelliti is editor-in-chief of Guitar Player magazine, the world's longest-running guitar magazine, founded in 1967. In his extensive career, he has authored in-depth interviews with such guitarists as Pete Townshend, Slash, Billy Corgan, Jack White, Elvis Costello and Todd Rundgren, and audio professionals including Beatles engineers Geoff Emerick and Ken Scott. He is the co-author of Guitar Aficionado: The Collections: The Most Famous, Rare, and Valuable Guitars in the World, a founding editor of Guitar Aficionado magazine, and a former editor with Guitar World, Guitar for the Practicing Musician and Maximum Guitar. Apart from guitars, he maintains a collection of more than 30 vintage analog synthesizers.