Tom Petty and Others Tell the Story Behind Prince's "While My Guitar Gently Weeps" Solo
"Everybody wonders where that guitar went, and I gotta tell you, I was on the stage, and I wonder where it went, too."
In the week after Prince's death on April 21, 2016, a video of him playing the guitar solo on an all-star version of the Beatles' "While My Guitar Gently Weeps" with Tom Petty, Jeff Lynne and others was shared repeatedly on social media.
The video comes from the 2004 Rock and Roll Hall of Fame induction ceremonies, where the song's writer, George Harrison, was inducted, along with Prince, ZZ Top, Bob Seger, Jackson Browne, Traffic and Fifties doo-wop group the Dells.
We first shared the video in August 2015 and revisited it again in December of that year. In fact, it proved so popular with our readers that we shared it once more in March 2016, as well as after Prince's death. His solo generates pure excitement, but the crowning touch comes at the end of the song, when Prince takes off his guitar—a Tele-style H.S. Anderson Mad Cat—and throws it up in the air…and it appears never to come down.
In the days after Prince died, the New York Times ran an article about the performance in which Petty and others who performed with Prince that night shared their memories. According to the paper, the show's producer, Joel Gallen, asked Prince to play the song's solos, since he was there to be inducted anyway. But during rehearsals, Marc Mann, who plays guitar with Lynne, took over, knocking out a note-perfect recreation of Eric Clapton's original mid-song solo.
"And we get to the big end solo," Gallen says, "and Prince again steps forward to go into the solo, and this guy starts playing that solo too!"
There wasn't time to get it right, but Prince assured Gallen everything would be fine at the performance. He told the producer to let Mann take the first solo, and he would perform the extended outro solo. "They never rehearsed it, really," Gallen says. "Never really showed us what he was going to do, and he left, basically telling me, the producer of the show, not to worry.
"And the rest is history. It became one of the most satisfying musical moments in my history of watching and producing live music."
Though Prince is onstage the entire time, he stands off to the side until the end, when he takes center stage. From that point on, the show is entirely his. His slick stage move at 4:43 and his guitar face at 5:05 are as enjoyable as anything he plays...and he plays up a storm. The smile on the face of Dhani Harrison—George Harrison's son, who plays acoustic guitar on the number—shows how much he was enjoying Prince's star-turn on his father's song.
"You see me nodding at him, to say, 'Go on, go on,'" Petty said. "I remember I leaned out at him at one point and gave him a 'This is going great!' kind of look.
"He just burned it up. You could feel the electricity of 'something really big's going down here.'"
But what about that disappearing guitar? Once it leaves Prince's hands, it never reappears, and the video shows no one catching it. Even Petty's drummer, Steve Ferrone, remains confused about it—and he was onstage.
"I didn't even see who caught it," he says. "I just saw it go up, and I was astonished that it didn't come back down again.
"Everybody wonders where that guitar went, and I gotta tell you, I was on the stage, and I wonder where it went, too."
All the latest guitar news, interviews, lessons, reviews, deals and more, direct to your inbox!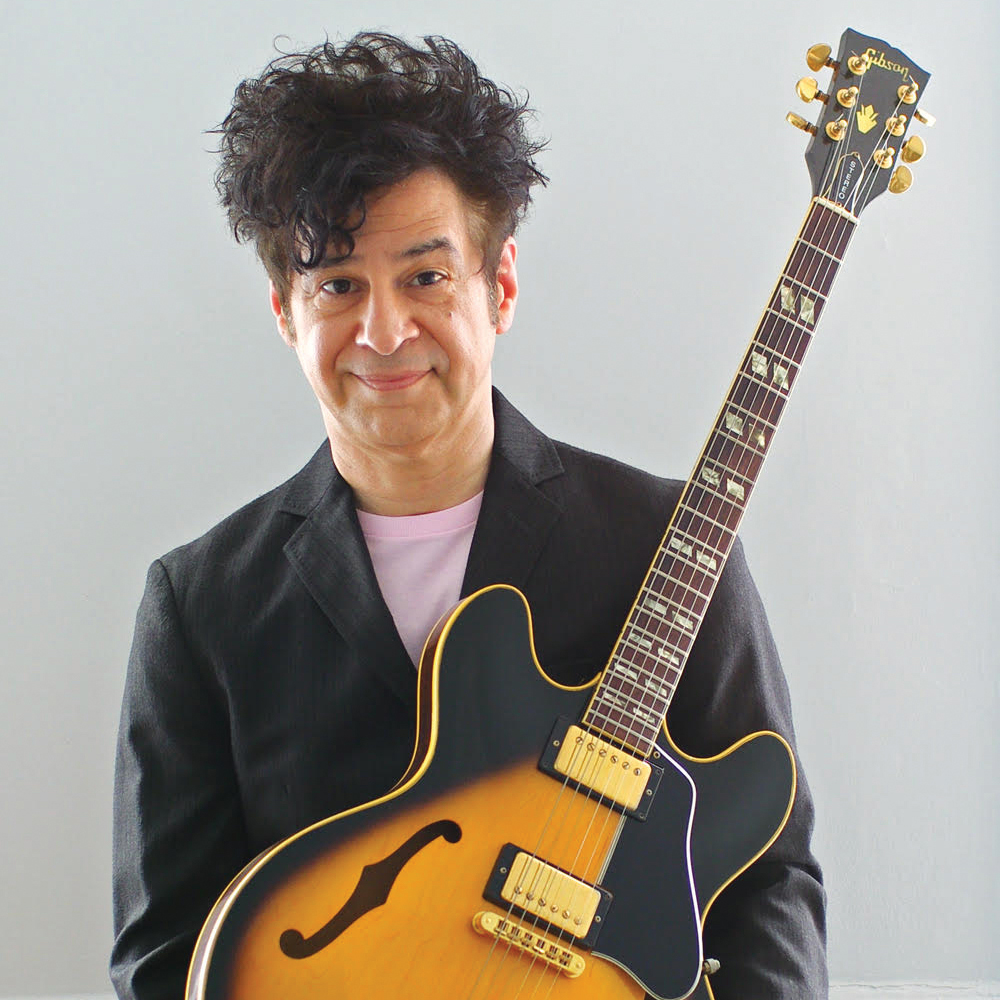 Guitar Player editor-in-chief
Christopher Scapelliti is editor-in-chief of Guitar Player magazine, the world's longest-running guitar magazine, founded in 1967. In his extensive career, he has authored in-depth interviews with such guitarists as Pete Townshend, Slash, Billy Corgan, Jack White, Elvis Costello and Todd Rundgren, and audio professionals including Beatles engineers Geoff Emerick and Ken Scott. He is the co-author of Guitar Aficionado: The Collections: The Most Famous, Rare, and Valuable Guitars in the World, a founding editor of Guitar Aficionado magazine, and a former editor with Guitar World, Guitar for the Practicing Musician and Maximum Guitar. Apart from guitars, he maintains a collection of more than 30 vintage analog synthesizers.